The Aretha Franklin biopic, originally scheduled to open in 2020, finally arrived on August 13, 2021. The film, starring Jennifer Hudson as the Queen of Soul, is naturally titled Respect. It hit screens nearly three years to the day after the death of Franklin at age 76, on Aug. 16, 2018. Listen to several of Hudson's performances and watch the great trailer below.
Respect, directed by South African-born Tony nominee Liesl Tommy, chronicles Franklin's rise from choir singer at her father's Detroit church to internationally beloved soul star and American music icon.
So did the top movie critics show it any, er, respect? In his favorable review, ABC News' Peter Travers wrote, "This by-the-numbers Aretha Franklin biopic is all about Jennifer Hudson doing Aretha proud. And does she ever. As the legendary Queen of Soul, Hudson does not, will not, cannot hit a wrong note, making Respect a tribute to both their radiant talents."
In its mostly favorable review, the New York Times wrote, "Respect succeeds in doing exactly what is expected of it. These are songs that light you up — with feelings, memories — when you hear them. You sing along with them in your head and, after the credits roll, you keep on singing (and murdering) them."
In its negative review, the Associated Press said, "Alas, the film itself has grace but is not really amazing at all."
As of the movie's Aug. 13 opening date, aggregator Rotten Tomatoes had it at 65% fresh.
Hudson released an original song entitled "Here I Am (Singing My Way Home)"—co-written with 4-time GRAMMY® Award winner, Kennedy Center Honoree, and Rock and Roll Hall of Fame and Songwriters Hall of Fame Inductee Carole King (marking their first collaboration) and Jamie Hartman [Lewis Capaldi, Christina Aguilera].
King co-wrote the Franklin hit "(You Make Me Feel Like) A Natural Woman" with Gerry Goffin.
Listen to Hudson's new recording of the classic
Hudson, who first came to the public's attention as an American Idol finalist and later as a coach on The Voice, won an Oscar for her role in 2006's Dreamgirls. Hudson was reportedly chosen by Franklin in her final days to sing at her service when she passed and to star in the upcoming film.
Watch Hudson perform the title track in the film
The film was originally scheduled to open on Aug. 14, 2020 but was pushed back due to the pandemic.
Watch the official trailer for Respect
The cast also includes Forest Whitaker as C.L. Franklin, plus Marlon Wayans as Franklin's first husband Ted White, Mary J. Blige as Dinah Washington, Audra McDonald as Franklin's mother Barbara, Tate Donovan, as legendary Columbia Records talent scout John Hammond, and Marc Maron as Atlantic Records' legendary producer, Jerry Wexler.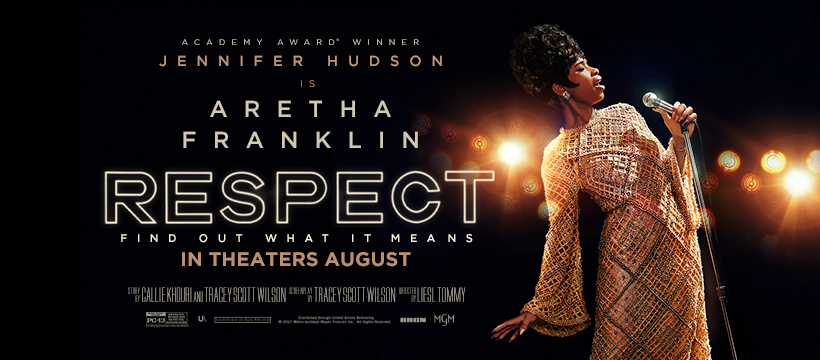 MGM Pictures released the film, which is written by Tracey Scott Wilson.
Listen to Hudson sing "Ain't No Way"
The movie is, of course, named after the Queen of Soul's classic recording, which topped the U.S. singles chart on June 3, 1967.
Watch the first teaser trailer, released Dec. 20, 2019
Also well worth checking out is another recent Aretha Franklin-related film.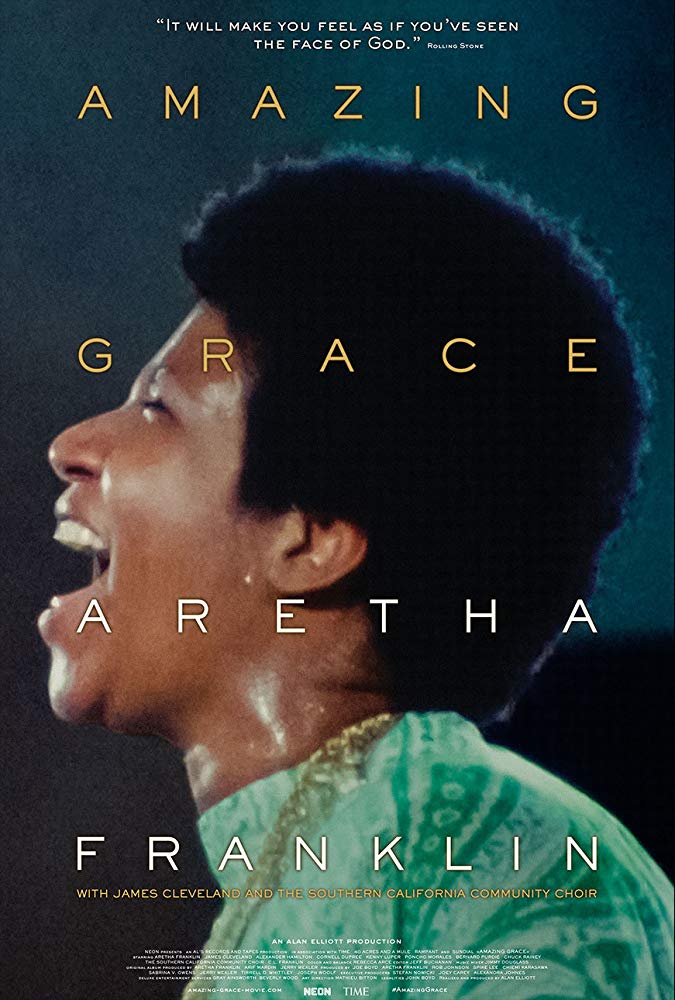 Amazing Grace, the documentary that features Franklin with a choir at the New Temple Missionary Baptist Church in Watts, Los Angeles, in January 1972, was released in 201i. The feature length film was originally screened at festivals in New York and Los Angeles. The Sydney Pollack-directed film earned rave reviews, scoring 99% positive on Rotten Tomatoes.
The New York Times wrote: "You get both the most lovely gaze a professional camera's ever laid upon Aretha Franklin and some of the mightiest singing she's ever laid on you."
"Amazing Grace is the heart and soul of Aretha Franklin," said Sabrina Owens, Franklin's niece and the personal representative of the Aretha Franklin Estate, in a statement. "This film is authentic and is my aunt to her core. Our family couldn't be more excited for audiences to experience the genius of her work and spirit through this film."
Watch the trailer for Amazing Grace
Related: Tributes poured in following Franklin's 2018 death

Latest posts by Best Classic Bands Staff
(see all)