As the members of Yes prepared for their induction into the Rock and Roll Hall of Fame, class of 2017, drummer Alan White looked back on the band's nearly 50-year history and what's still to come for the progressive rock band.
White, born June 14, 1949, joined the group's lineup after they (and his predecessor Bill Bruford) finished recording Close To The Edge in 1972. He then underwent an intense immersion with the band's repertoire and joined them on the tour that was featured on the subsequent live triple-LP Yessongs released in 1973.
Several years earlier, White earned his rock 'n' roll bona fides as a session player on some all-time classic recordings including George Harrison's All Things Must Pass and John Lennon's "Imagine."
Except for a very brief period, including successful back surgery in 2016, he was with Yes ever since he joined them in 1972.
Congratulations on Yes' upcoming induction into the Rock and Roll Hall of Fame. It's an honor that salutes the band's legacy—which you've been upholding via years of consistent touring, the release of new music (including the recent studio album, Heaven & Earth) and the band's annual "Cruise To The Edge." To what do you attribute the band's staying power year after year?
Alan White: I think it comes down to the fact that we made a decision a long time ago to create music that we loved first and foremost. I can't even count how many times we heard from the music business proper that we were crazy for doing what we were doing.
As a result of following our own hearts and muse, I believe we built a timeless body of work that continues to speak to people.
We're very lucky to have such an incredible fan base that commits to every tour and picks up each new album. It started with an honesty between the band members. That translated to the fans. They've hitched along for the ride. We're very thankful for them. They keep us young!
What does being inducted into the Rock and Roll Hall of Fame mean to you?
It's a complete honor! Gaining this sort of industry recognition for something we've just naturally done is extremely humbling and satisfying. We've put in a lot of work over a long time period. It's nice to know that work doesn't go unnoticed. It's a big deal to all of us. It's funny because I actually received confirmation that we were being inducted for sure while watching The Today Show! We had hints from our management and that sort of thing, but it became real on national television. I can always laugh when that show comes on now.
Related: Our coverage of Yes' induction
Throughout your time in Yes and up until his death, you and late bassist Chris Squire were best friends and made music together for over 40 years. Do you have a favorite memory of performing with Chris? What about him inspired (or still inspires) you as a musician?
I have so many memories of Chris. It's almost hard to pick. I can share one that always sticks out…Personally, the standard 4/4-time signature never satisfied me. A while back, Chris came up to me, looked me in the eye, and said, "I've forgotten how to play in four because we do everything in five, seven and nine! How do we play in four?" It really brought a smile to my face. I was like, "Let me show you."
If you're a new Best Classic Bands reader, we'd be grateful if you would Like our Facebook page and/or bookmark our Home page.
What inspires me about Chris is that he always did everything to the utmost extreme. There was no compromise. If he had an idea, he would find a way to make it work, regardless of how insane it might have seemed. I feel like this award is a tribute to him. In many ways, he was like the heart of Yes—a true cornerstone of everything we do.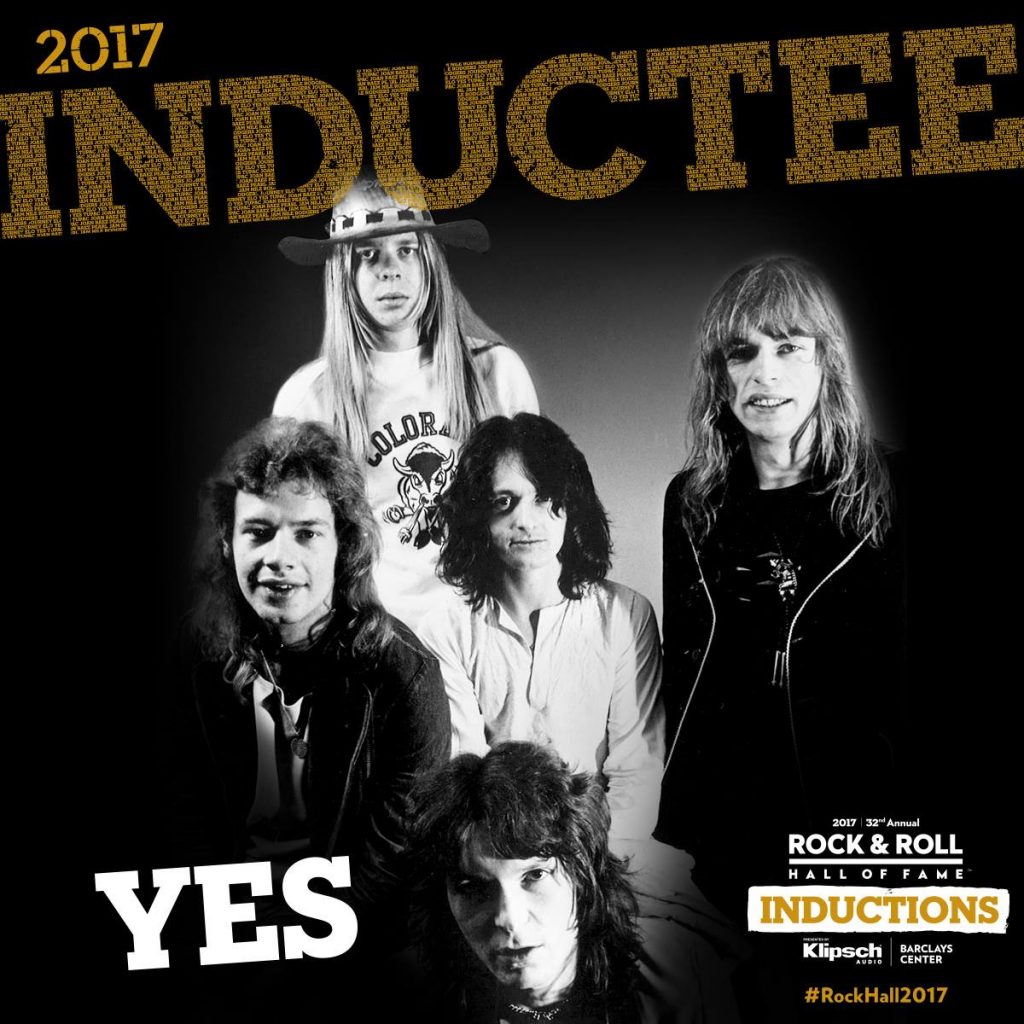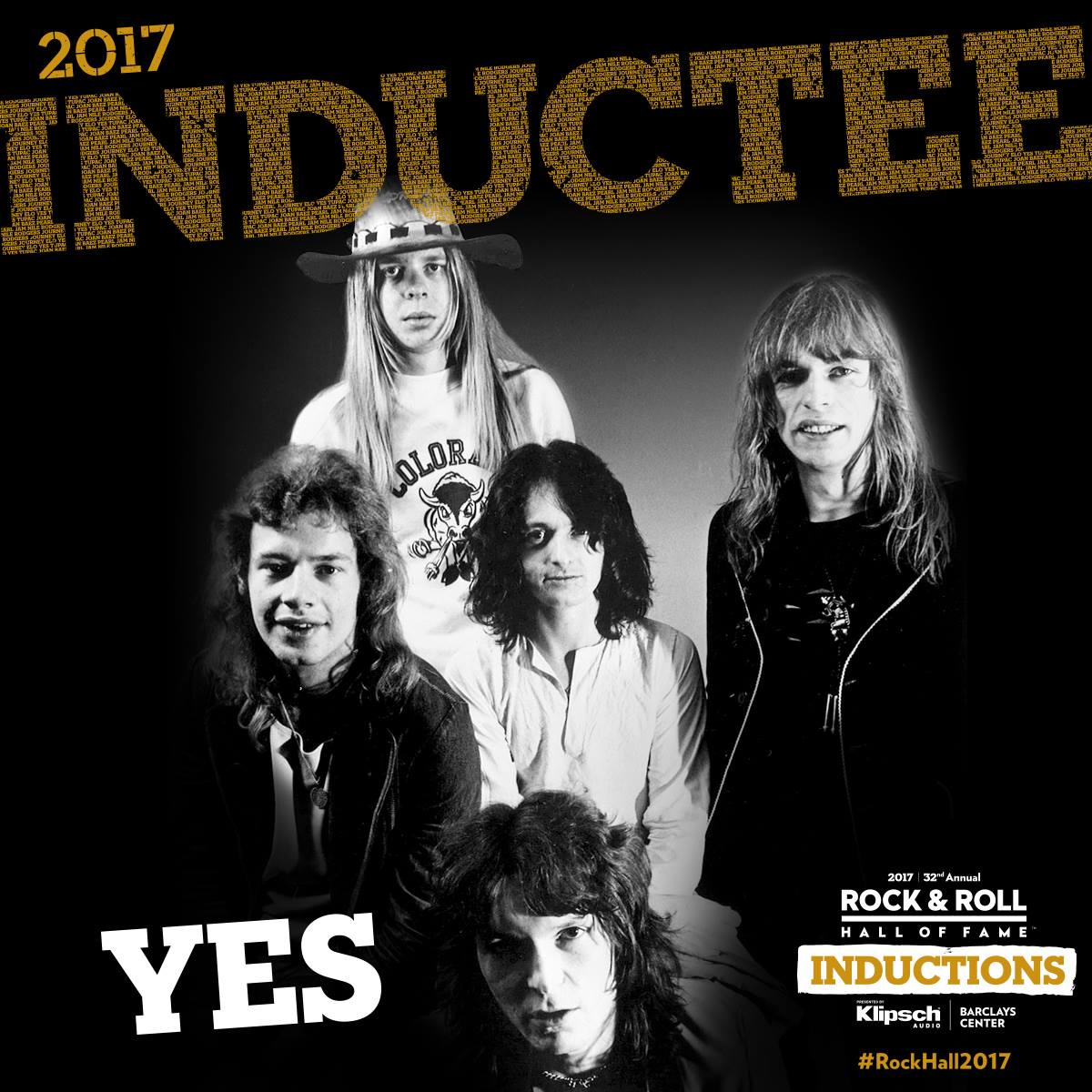 How important is it for Yes to play for your fans every year and to continue carrying on the Yes name for Chris, who asked that you, his friend and replacement on bass Billy Sherwood, and the rest of the band to keep his legacy going?
We love to share this music. The fans keep it alive by showing up. We don't let a year go by without giving them something. As far as keeping the Yes name going, I don't really feel like there was any other choice after Chris had expressed his wishes so clearly. We had worked together for 43 years. It's unbelievable to think about. I wish he could be here with us for all of these wonderful moments, but it's an opportunity to honor his legacy all the same every time we go on stage. I'm always thinking about him.
2017 marked your 45th year as a member of Yes. What were your thoughts back then when you first joined the group?
I was actually asked to join the band right before a major tour in America in 1972. I had to learn the entire catalog in three days. It was a really thrilling sort of trial by fire, so to speak. I'm happy I made it out. I was excited and nervous all at once. I'm out on the road and thrown into this incredible world that would become my life forever.
Related: Our interview with Roger Dean, who designed the Yes bubble logo, many of their album covers and stage sets
In the 50 years since Yes formed, the styles and genres of music have constantly changed. Yet the influence of Yes' music is still present and has impacted both established and emerging artists. Can you talk a little about what that means to you?
The band established a style of music that really changed the direction of an entire genre. Because of that, it resonated with a lot of younger musicians. It still does to this day. That's an amazing feeling. There's no endorsement like that of another artist. They're carrying the torch. I'll often listen to music and hear a little bit of what we did here and there. It's really touching and quite impressive to hear how the next generation re-interprets and re-shapes that blueprint.
Since 2013, Yes has been performing albums in full on tour, including The Yes Album, Close to the Edge, Going For the One, Fragile, Drama and Tales From Topographic Oceans, which illustrates that Yes has been a true album band. How artistically satisfying has it been for you to perform albums in full?
Artistically, it's very satisfying to revisit the albums on stage. They can be quite challenging. The very exercise itself keeps us all on our toes. Quite recently, we did a pretty extreme set in Japan where we played Drama in its entirety and side one and side four of Tales from Topographic Oceans. It was unbelievable to see the Japanese crowds singing along to every word. That passionate and enthusiastic response really fuels you when you're up there playing. You feel it.
Sure, it's a lot of music, but I enjoy performing records from top to bottom. It becomes more of an immersive experience. I'd liken it to a symphony.
Watch Yes perform "Starship Trooper" in 2014
Related: Our obituary for Alan White, who died in 2022
Tickets to see Yes are available here and here.

Latest posts by Best Classic Bands Staff
(see all)