In an exclusive interview with Best Classic Bands in January, Joe Perry talked about Aerosmith's upcoming 50th anniversary. Though the guitarist-songwriter pegs the date in 2020, he indicated that the band would kick off a farewell tour later this year.
UPDATE (Aug. 15): Aerosmith have announced a 2019 Las Vegas residency, named Deuces Are Wild, at the Park Theater at the new Park MGM Resort. The 18 dates comprise two legs of nine dates each from April 6-26 and again June 19 – July 9. A pre-sale begins August 16 here.
Aerosmith's Deuces Are Wild, Park Theater, Las Vegas, 2019 (Tickets are available here)
April 6, 8, 11, 13, 16, 18, 21, 23, 26
June 19, 22, 24, 27, 29
July 2, 4, 7, 9
Thus far in 2018, Aerosmith has played together publicly just once, with a 17-song set at Jazz Fest in New Orleans on May 5.
The band announced on July 30 they'll be performing live for The Today Show's concert series on Wednesday, Aug. 15. And while fans shouldn't expect 2018 concert dates, that 50th anniversary tour will happen. Be patient!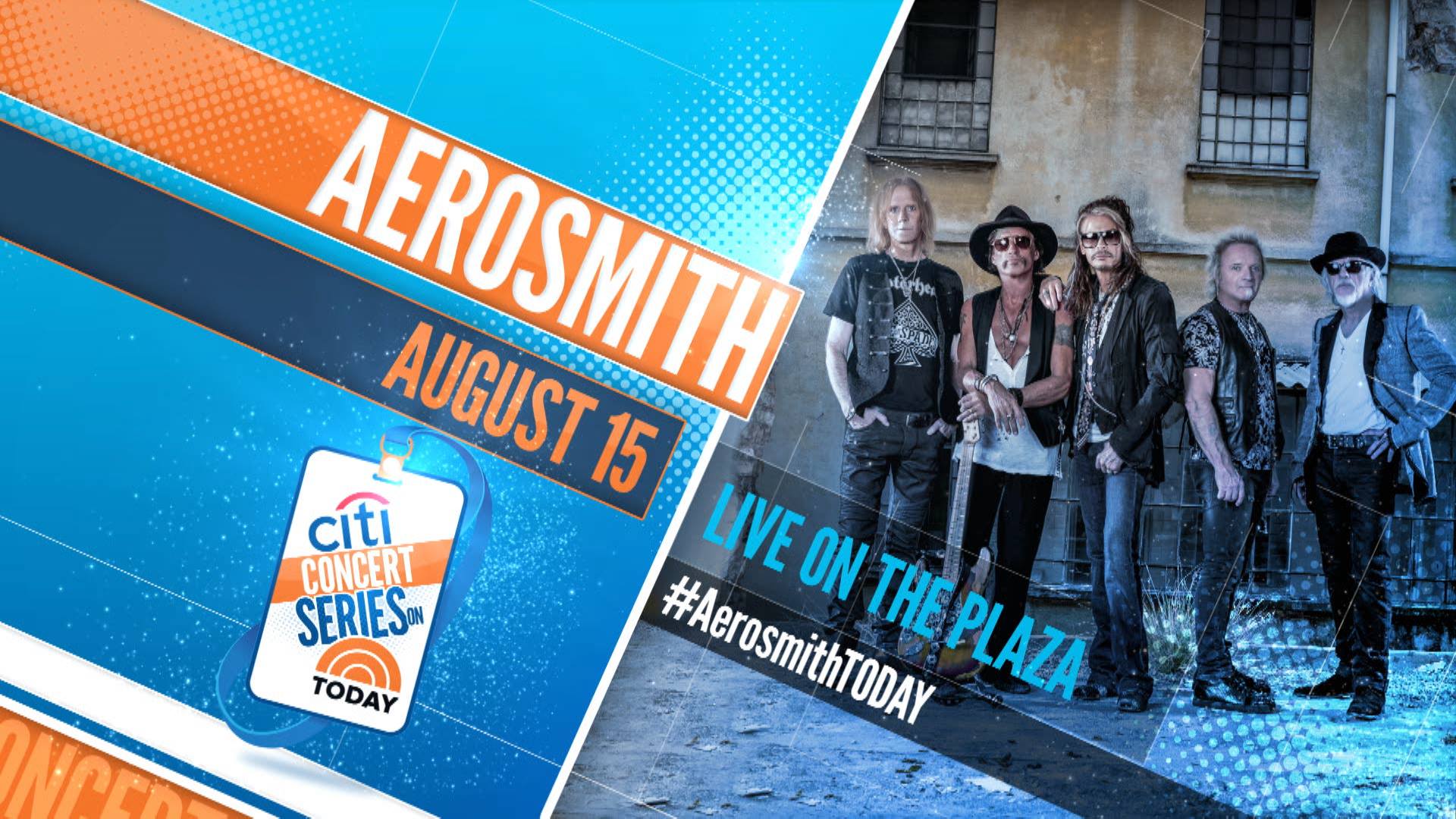 Though tickets for The Today Show aren't being distributed yet, they will be free and available on a first-come, first-served basis. As the program notes: "to get the best spot, fans should try to arrive by 5 a.m. Generally, concerts happen rain or shine." More details are here.
"Steven and I have talked about it and the other guys have talked about it," Perry said at the time. "We've been so involved with other things. I know Steven [Tyler]'s been doing his solo [country] thing. We haven't gotten down to things specifically, but I really would like to [record] some new music. It's kind of in that chill time [right now] for Aerosmith."
Watch Aerosmith perform at Jazz Fest on May 5, 2018
Perry himself has been busy himself supporting his two other musical endeavors. He's done solo dates to support his solo album, Sweetzerland Manifesto (released Jan. 19 on Roman Records). He released a live performance video for the album's "Aye Aye Aye" featuring Cheap Trick's Robin Zander, and the Stone Temple Pilots' Robert DeLeo and Dean DeLeo.
Perry has also toured this year with Alice Cooper and Johnny Depp for his other band, the Hollywood Vampires.
In our interview, Perry revealed that he hoped he and Tyler would be able to record with his Aerosmith bandmates, guitarist Brad Whitford, bassist Tom Hamilton and drummer Joey Kramer.
"Nineteen-seventy, to me, is where my heart is as far as when the band started," Perry told us, "and the 50th anniversary so that's what we'll be celebrating. That's what we'll be gearing up for. We may do a festival here and there, but it will start in earnest the end of 2018."
Related: Joe Perry on Aerosmith then, now and more

Latest posts by Best Classic Bands Staff
(see all)