Producer Giles Martin on His Beatles Projects, Father George
by Greg Brodsky
The son of the legendary George Martin says, 'I never, ever planned or thought that I'd work on Beatles material'
It's an item on the bucket list of millions of Beatles fans when visiting London. You get on the Jubilee line of the Underground, exiting at the St. John's Wood stop. After a brisk five-minute walk, you've arrived at one of the most famous pedestrian crosswalks in the world.
On any given day, hundreds of tourists hold up vehicular traffic by crossing the street at that Abbey Road crosswalk, handing their mobile phones to strangers they've only just met to snap a picture.
This October weekday is no exception. A visitor crosses the street in the opposite direction, turns right and enters Abbey Road Studios.
On this day, Giles Martin comes to the reception area and escorts a guest up the steps lined with framed, signed lithographs of Beatles album covers, to his unassuming office, save for the massive editing console in front of him.
"Being in the studio, being in front of a desk, is completely natural to me, since I was four years old," he says. "You still feel pretty honored to come to Abbey Road. Every day I come here I still feel as though I'm spoiled."
Martin, of course, is the son of legendary Beatles producer Sir George Martin, who died on March 8, 2016, at 90. "I never, ever planned or thought that I'd work on Beatles material. My father never planned or thought I'd work on Beatles material."
The younger Martin – he recently turned 47 and shares a birthday with John Lennon – famously got his first Beatles assignment in 2003 for what would become The Beatles Love/Cirque du Soleil theatrical production that celebrated its 10th anniversary at The Mirage in Las Vegas in 2016.
"I went to go see [longtime Beatles aide and Apple Corps executive] Neil Aspinall, whom I had never really met before, and I said to him, 'Well, I think that I can create a Beatles concert that never happened by chopping up the tapes.' And he goes, 'What do you mean?' And I said, 'I think we can probably start with the drum solo from "The End."' And I just made it up, pitching [an idea] for work, which is what you do."
Aspinall offered Martin an unpaid, three-month window to show what he could do. "So I went to a room here – I had never really been to Abbey Road before – and I started working on putting it together. I'd play [my dad] stuff and he would say, 'That's good; that's bad.' And I'd do various things. I did the 'Within You Without You'/'Tomorrow Never Knows' mashup. [Check out Martin's Twitter handle.] And I thought, 'This is just fun. I don't really care. You're not paying me.'
"And if you're not getting paid… it's a funny mentality. It's a very sort of Beatles mentality. I basically just started chopping stuff up. And I remember my father saying, 'You went a bit too far with that.' And then Paul [McCartney] came in and we did a mix and he said, 'This is great but you should go further.' And I played him the 'Tomorrow Never Knows' thing and he said, 'This is brilliant, this is what we should do.'
"And then my father says, 'Maybe you're right.' And that's how it was borne out. If I was told that the son of George Martin was gonna chop up Beatles tapes for a Vegas show… it sounds like the worst idea in history.
"I was this rebel idiot who was wandering around the corridors and no one was allowed to hear anything I did. You need to innovate in order to push the boundaries. I wanted to make people hear the music again as if they heard it the first time.
"The tapes themselves, bizarrely, sound amazing and everyone said Love sounded really good. That's the tapes; it's not me. I get credit for stuff I don't do, certainly."
The 2006 release was a tremendous success, earning Martin two Grammy Awards. "When it came out, it really surprised me how well it was received. I really thought I was going to get lynched by Beatles fans. But people like it."
Martin is asked how he approaches a new Beatles project. "I always begin at the end. It's all to do with feeling, really, what you want the other person to feel. So when it comes to Eight Days a Week or Hollywood Bowl, your goal, whether you can achieve it or not, is to get as close as you can to being in front of the band live, because it's a live experience.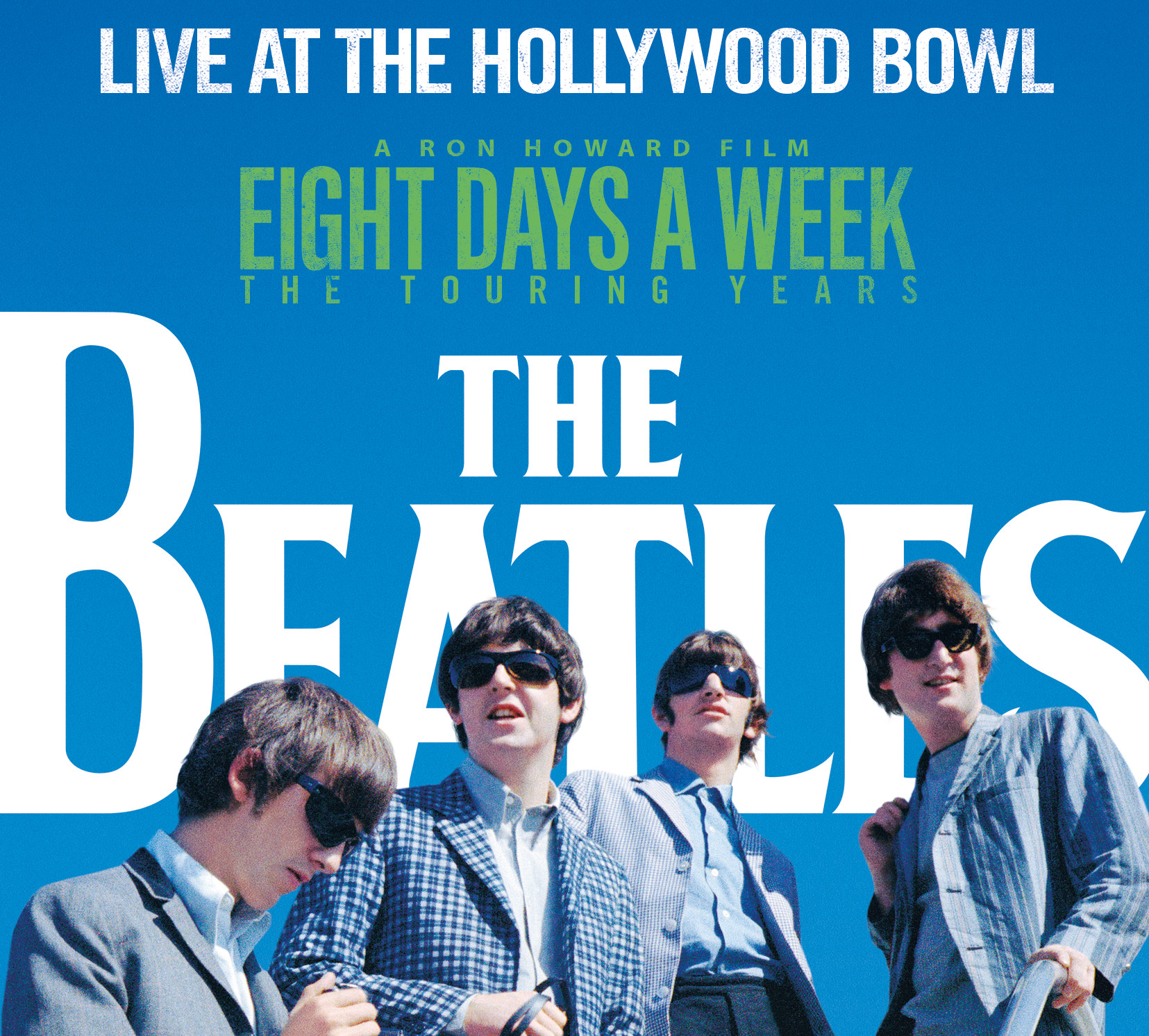 "We listen to music because we want to feel things. It's all to do with the end emotion and that's my starting point. And from that comes innovation. You need to innovate in order to push the boundaries."
Martin's most recent Beatles project was producing The Beatles: Live at the Hollywood Bowl, a 17-track release that updates the original 1977 LP. The new version is, in essence, an entirely new release, directly sourced from the original three-track tapes of the concert. In its review of the 2016 album, Best Classic Bands wrote, "It's raw, it's visceral and it's still as exciting as hell. Certainly more dynamic and definitely more powerful than the original thanks to [Martin's] remix."
Martin began working on the album roughly four years ago: "I told my father that I was working on Hollywood Bowl and he went, 'Oh, my God, really?' [laughs] I just put together a list of the songs that I thought sounded best and it turned out that they were all the ones that were on Hollywood Bowl plus four extra tracks. People think there's going to be a lot more complexity to the decision-making process and there really isn't.
"On the three-tracks you have drums and bass and crowd, voices and crowd, and guitars and crowd. The ambient noise on the stage is quiet; they're basically singing with earplugs and couldn't hear anything."
If you're a new Best Classic Bands reader, we'd be grateful if you would Like our Facebook page and/or bookmark our Home page.
Purchase The Beatles: Live At The Hollywood Bowl here.
Martin takes a moment to demonstrate the process for his visitor with an example from a very familiar 1967 Beatles studio recording. (Bucket list reduced by one.)
He continues: "And then I realized that because my list was very similar to theirs, it would be pure ego for me to change the running order from the original album. And there is also the element that both George and John were alive when it came out and they must have approved it.
"I'm very much aware I'm the son of George Martin. And there may be a perception of this sort of scepter in a throne room at Apple being passed on from father to son, which isn't the case. I need to make sure that I do the best job there is because that's what I'm meant to do."
Martin also served as music producer for the excellent Ron Howard documentary The Beatles: Eight Days a Week – The Touring Years, which played in limited release in theaters last fall. The movie won the 2017 Grammy Award for Best Music Film and is available on Blu-ray and DVD and for streaming on Hulu.
Related: Our review of The Beatles: Eight Days a Week – The Touring Years "a non-stop rush of adrenaline"
Martin adds, "With my father passing away, my level of importance has grown for no reason apart that he's no longer here. I haven't become any better or worse at what I do. And as long as people listen to the music, then that's a good thing."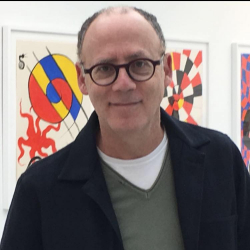 Latest posts by Greg Brodsky
(see all)