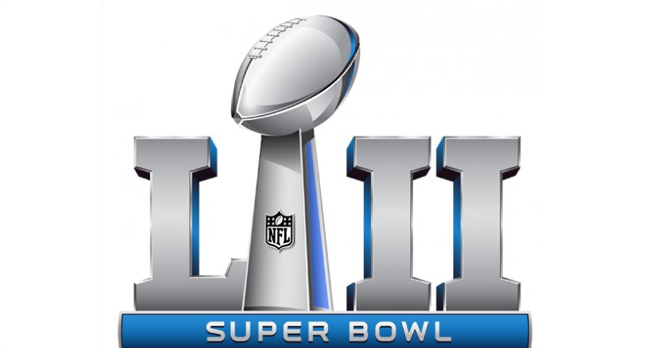 Update (Oct. 22): The NFL has confirmed that Justin Timberlake will be the halftime performer on NBC at Super Bowl LII on Feb 4 from U.S. Bank Stadium in Minnesota. From the league's official announcement: "This will be Timberlake's third time performing on the Super Bowl Halftime stage, giving him the distinction of having the most appearances by an individual entertainer. He previously performed at Super Bowls XXXV and XXXVIII.
"The Pepsi Super Bowl Halftime Show is the most-watched musical event of the year. Last year's show was the most-watched musical event of all-time across all platforms and the most-watched Super Bowl Halftime performance in history through broadcast and digital channels, reaching more than 150 million people."
Our earlier story from Aug. 23…
Where there's smoke, there's fire. And if rumors that began reappearing today (Aug. 23) are true, classic rock fans will have extra time to take a bathroom break at halftime of 2018's Super Bowl LII, which takes place on February 4 at U.S. Bank Stadium in Minneapolis, MN.
After years of classic rock stars like Bruce Springsteen and the E Street Band, U2, Paul McCartney, and the Rolling Stones playing the NFL's showcase, the league is apparently once again going with pop. Rumors indicate that Justin Timberlake will return to the scene of Janet Jackson's infamous "wardrobe malfunction" fiasco to perform.
Timberlake has a new album due in early 2018.
There is hope for rock fans, though: in recent years, the main pop selection has been joined by a rocker—like Lenny Kravitz with Katy Perry for 2015's XLIX and Slash with the Black Eyed Peas in 2011. But you would have to go back to 2010 for the last halftime show headlined by a rock act, when the Who performed at Miami's Sun Life Stadium.
For years the NFL's Super Bowl halftime entertainment featured an assortment of middle-of-the-road productions with less-than-stellar talent. At Super Bowl XI in Pasadena in 1977, for instance, the theme was "It's a Small World," which featured the Los Angeles Unified All City Band. In 1984, for Super Bowl XVIII at Tampa Stadium, it was "Salute to Superstars of the Silver Screen," which included "Hooray for Hollywood" and "Puttin' on the Ritz."
Watch this and let us know how long you did…
Many home viewers understandably treated those halftime shows as one long bathroom break.
After years of featuring tame acts as the halftime entertainment, the NFL shifted gears. The first inkling was for Super Bowl XXVII in 1993 with Michael Jackson. In 1997, a somewhat oddball combination of the Blues Brothers, ZZ Top and James Brown performed. In 2000, Phil Collins shared the bill with a number of pop stars.
For the next decade, the NFL then began a great run of classic rock acts: Aerosmith (2001), U2 (2002) and Sting (2003). After Super Bowl XXXVIII featured a variety of acts including Janet Jackson's infamous "wardrobe malfunction" (with Timberlake), the rock stars continued with Paul McCartney (2005), the Rolling Stones (2006), Tom Petty & the Heartbreakers (2008), Bruce Springsteen and the E Street Band (2009) and The Who (2010).
Watch Petty & the Heartbreakers rock Super Bowl XLII
Sandwiched in between was Prince's electrifying performance at Super Bowl XLI at rain-drenched Dolphin Stadium in 2007.

The BCB team brings you the latest Breaking News, Contests, On This Day rock history stories, Classic Videos, retro-Charts and more.

Latest posts by Best Classic Bands Staff (see all)