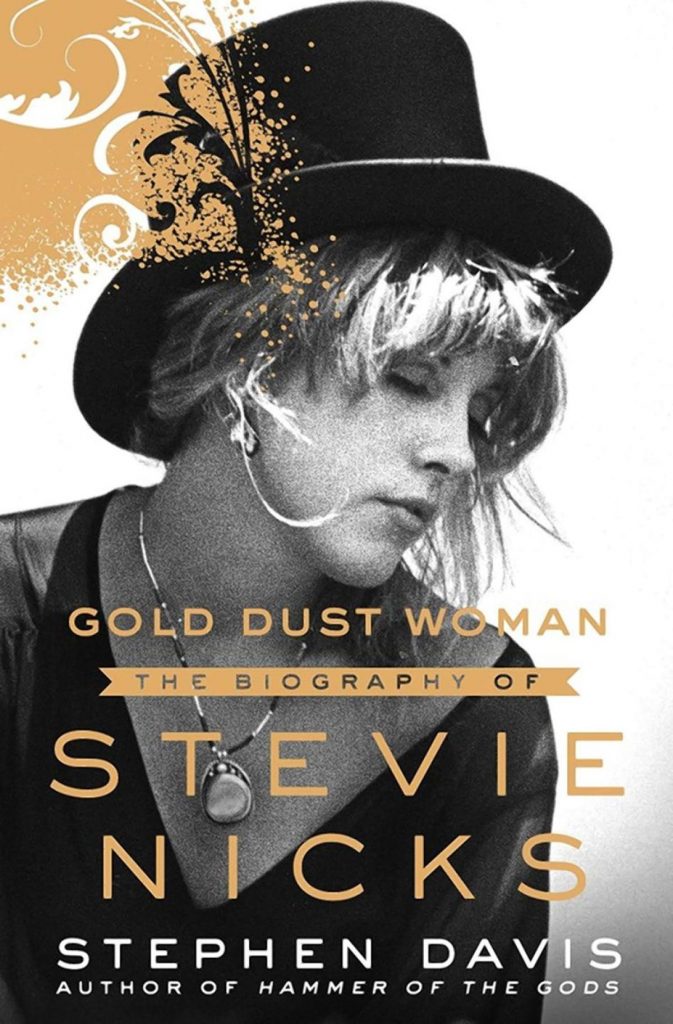 Gold Dust Woman: The Biography of Stevie Nicks is the title of a new book due out on Nov. 21 from St. Martin's Press, and judging from advance reviews, it's quite a tell-all.
According to the official press materials handed out by the publisher, the book, written by Stephen Davis, covers…
—How Nicks and Lindsey Buckingham were asked to join Fleetwood Mac and how they turned the band into stars
—The affairs that informed Nicks' greatest songs
—Her relationships with the Eagles' Don Henley and Joe Walsh, and with Mick Fleetwood himself
—Why Nicks married her best friend's widower
—Her dependency on cocaine, drinking and pot, but how it was a decade-long addiction to Klonopin that almost killed her
—Nicks' successful solo career that has her still performing in venues like Madison Square Garden
—The cult of Nicks and its extension to chart-toppers like Taylor Swift and the Dixie Chicks
"The fact is that nobody has a clue to what my life was really like," Davis quotes the singer as saying, according to a preview in the New York Daily News. Pre-order it here.
Speaking of her sometime singing partner, the late Tom Petty, according to the News, Nicks says, "I fell in love with his music and his band. If I ever got to know Tom Petty and could worm my way into his good graces, if he asked me to leave my band and join his, I'd probably do it. And that was before I even met him."
Related: Nicks recently gave her first concert since Petty's death
The News article says that, once the band's popularity exploded with the addition of Nicks, she was not considered on par with the earlier members: "Though now the one bringing in the crowds, Nicks had no real sway in the band. Getting the songs that she wanted on the albums became a struggle."
Watch Stevie Nicks sing "Landslide" earlier this year in Baltimore

The BCB team brings you the latest Breaking News, Contests, On This Day rock history stories, Classic Videos, retro-Charts and more.

Latest posts by Best Classic Bands Staff (see all)