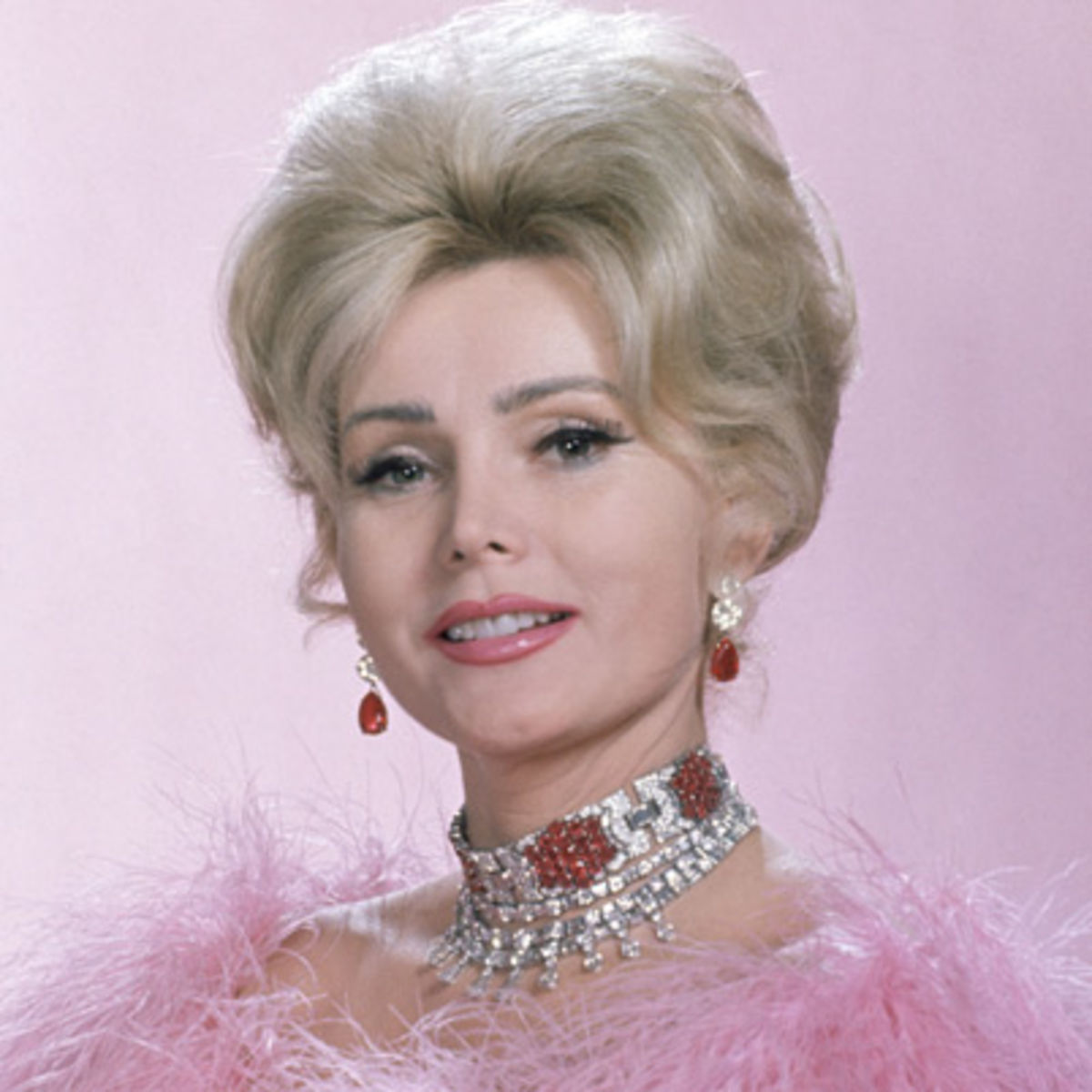 Actress and socialite Zsa Zsa Gabor, well known for her strong accent and her nine (count 'em!) husbands, as much for her significant film and television career, died today (December 18) at 99 at a Los Angeles hospital. TMZ reported the cause of death to be a heart attack that she suffered at her home. Press reports indicate that Gabor had been on life support for the past five years.
In a career spanning seven decades, Gabor, born Sári Gábor on February 6, 1917, first came to prominence as Miss Hungary as a 19-year-old in 1936. Her first of those nine marriages took place the following year and lasted but four years. One year after her divorce, she married hotel magnate Conrad Hilton, who at 55 was 30 years her senior. Marriage #2 lasted five years. At her death, she was married to Frédéric Prinz von Anhalt, her husband of 30 years.
She was able to joke about her failed marriages, reportedly once saying: "I am a marvelous housekeeper. Every time I leave a man I keep his house."
Gabor was the middle of three sisters; her younger sister, Eva, was best known as the co-star of TV's Green Acres. Eva Gabor died in 1995 at age 76. Older sister Magda died in 1997.
Zsa Zsa appeared in dozens of movies, most notably 1952's Moulin Rouge, the 1958 camp film Queen of Outer Space, the 1966 horror movie Picture Mommy Dead and numerous cameo appearances. Her television career included appearances on the comedies Make Room For Daddy, My Three Sons, Gilligan's Island, Mister Ed, F Troop and Rowan & Martin's Laugh-In.
Gabor found time for all aspects of entertainment, performing a cover of "Hi-Heel Sneakers"…
In some ways, like many of today's social media and reality TV stars, Gabor was "famous for being famous." She was also known for her accent from her native Hungary: calling everyone "darling," though it always came out as "dahlink."
Gabor was in a serious car accident in 2002 which resulted in the amputation of one of her legs.
Watch the legendary clip of Jane Fonda appearing on The Tonight Show Starring Johnny Carson where she asked Johnny about Zsa Zsa and the cat on her lap…
Don't miss a post! Sign up for Best Classic Bands' Newsletter; form is on every page.

Latest posts by Best Classic Bands Staff
(see all)