YES have released the second song from their new studio album, The Quest. Watch the video for "Dare to Know." "The Ice Bridge" below. The July 7, 2021 album announcement had previously revealed the artwork from the band's longtime designer, Roger Dean, as well as its track list. The Quest, arrives October 1 on InsideOutMusic/Sony Music.
Guitarist Steve Howe produced the album. He notes, "We commissioned several orchestrations to augment and enhance the overall sound of these fresh new recordings, hoping that our emphasis on melody, coupled with some expansive instrumental solo breaks, keeps up the momentum for our listeners." Howe is joined by the group's veteran lineup of drummer Alan White, keyboardist Geoff Downes, lead vocalist Jon Davison and bassist Billy Sherwood. Additional percussion was provided by guest Jay Schellen who supplements YES' live performances.
The Quest was recorded across the globe. The sessions took place in the U.K. with Howe, Downes and Davison, while White and Sherwood got together in the studio in the U.S. Of note: it's the first album recorded without Yes founder Chris Squire, who died in 2015.
Steve Howe talks about the new song. "'Dare to Know' presents a guitar theme played within many different arrangements, with different chord structures and altered textures. The centerpiece leaves the orchestra alone to elaborate and develop the way the theme is heard, then augments the closing minutes of the song as it rests, with an acoustic guitar cadenza."
Watch the video for "Dare to Know"
Howe also talks about the first song that was released. "'The Ice Bridge' opens the album in the dark and moody key of C minor, aided by the orchestra," he says. "The rolling bass part kicks things into gear as the vocals and guitars start a winding journey through the various structures till the breakdown happens, where ice breaking is heard."
Are those first notes an homage to Keith Emerson?
Watch the video for "The Ice Bridge"
The Quest, the prog rock band's first studio album since 2014's Heaven and Earth, contains 11 songs, eight on the main CD with 3 extra tracks on a bonus CD. It will also be available on vinyl and 5.1 Blu-ray and CD, and limited edition deluxe 2-LP and 2-CD plus Blu-ray.
The current line-up of YES was completed in 2015 when Billy Sherwood replaced founder member Chris Squire, at Squire's insistence, as he bravely fought a losing battle with leukemia. Since then, YES have concentrated on performing their album series tours, each featuring a classic YES album in its entirety. During this period YES have released three live albums Topographic Drama – Live Across America (2017), Yes Live 50 (2019) and The Royal Affair Tour: Live in Las Vegas (2020).
YES' Relayer tour has been pushed to 2022 due to the pandemic. Tickets are available here.
The Quest Track Listing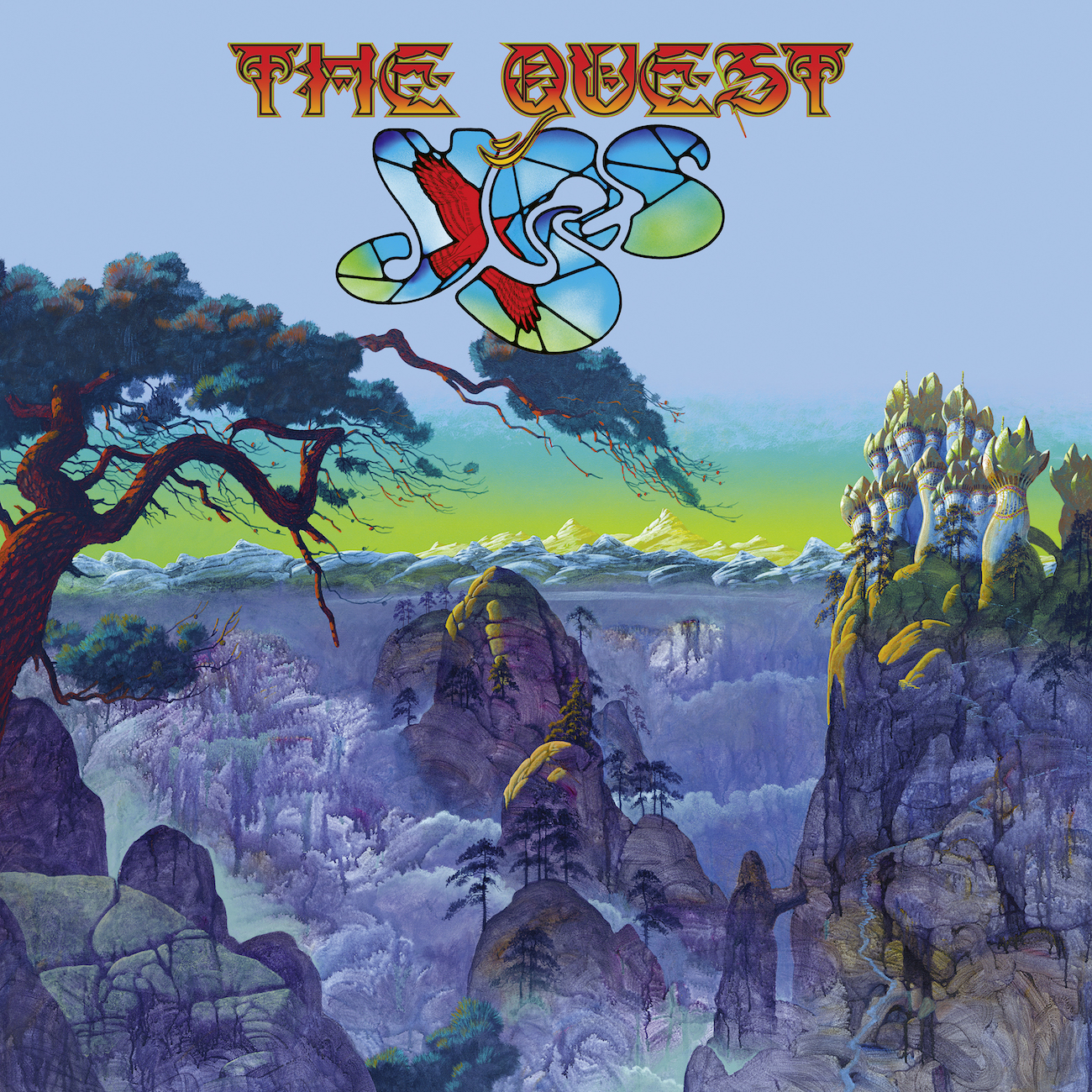 CD1:
01. The Ice Bridge
02. Dare to Know
03. Minus the Man
04. Leave Well Alone
05. The Western Edge
06. Future Memories
07. Music To My Ears
08. A Living Island
CD2:
01. Sister Sleeping Soul
02. Mystery Tour
03. Damaged World
Related: Alan White reflects on YES' 2017 Rock Hall induction

Latest posts by Best Classic Bands Staff
(see all)