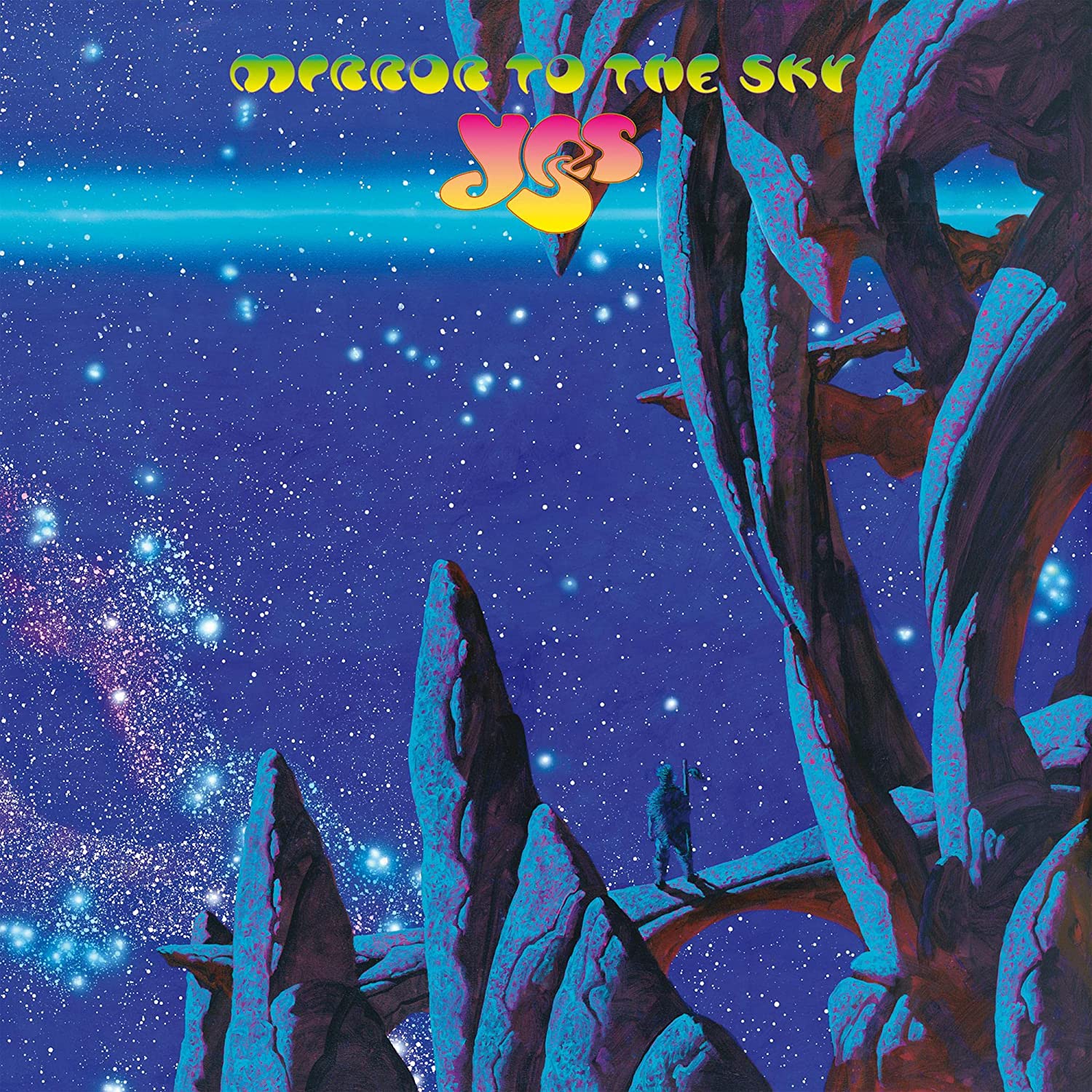 Yes have released a second track from their new studio album, Mirror To the Sky, the follow-up to 2021's well-received The Quest. The new album arrives on May 19, 2023, via InsideOutMusic/Sony Music. It will be available on several formats, all featuring artwork by long-time Yes artist and collaborator Roger Dean. Watch the videos for "All Connected" and the first release, "Cut From the Stars," below.
"This is a very important album for the band," says Steve Howe, Yes' longest serving member, master guitarist, and producer of the album. "We kept the continuity in the approach we established on The Quest, but we haven't repeated ourselves. That was the main thing. As Yes did in the seventies from one album to another, we're growing and moving forward. In later years, Yes often got going but then didn't do the next thing. This album is demonstrative of us growing and building again." The Quest was the band's first new studio album in seven years.
Joining Howe in Yes' current lineup are Geoff Downes, Jon Davison, Billy Sherwood and Jay Schellen. Schellen, who has been touring with the band since 2016, was hand-picked to step into his mentor and friend Alan White's role when White passed away in 2022. Yes are on tour; tickets are available here.
Of the nine-minute "All Connected," released on April 26, Davison says, "Steve added a beautifully poignant instrumental steel part which starts the journey. This section emotionally builds and crescendos into a glorious lead way for the vocals to begin telling their story. Billy composed complex and compelling musical themes which I helped to arrange, and we both composed vocals and lyrics, each of us singing our respective parts, making for a rich vocal tapestry."
From the March 10 announcement: As they were wrapping up The Quest, Yes found themselves with song sketches, structures, and ideas that were demanding attention. "When we delivered everything, and they were just getting the vinyl and everything into production for manufacturing, we were still very much in that creative zone," says Howe.
Adds Jon Davison. "I feel like everyone's focused inward to the greater circle, concentric to the core of highest standards that define Yes. It's a wonderful thing to witness and of which to play a part. I believe this reflects vibrantly in the music and the creative input that each one is willing to apply, not for the benefit of the individual, but for the greater whole that is Yes."
"There was a lot of material floating around because the band hadn't done anything in the studio for so long. Ideas were just copious," says bassist Billy Sherwood. "The pace of it was fast. As soon as we were finished with The Quest, and the mix had come out, we took a couple of little breaks there to catch our breath. But there was still music flowing around in the loop. It was just constantly being looked at and worked on. As we were all home and in that mode, things started progressing quite swiftly. We just went one album into another without really announcing, 'Hey, we're working on a second record right now.' We just continued to work on material. It came about pretty naturally, and then we refined it as the process went on. But the initial bursts—there was a lot of material around!"
The Blu-ray editions include the album as Dolby Atmos, 5.1 Surround Sound, Instrumental Versions & Hi-Res Stereo Mixes. The track listings and more information about the album appears below the Amazon links.
Mirror To the Sky features four tracks clocking in at over eight minutes, with the sweeping and cinematic title track coming in just shy of fourteen minutes. The tracks take the listener on a wide dynamically ranging journey of soundscapes which also showcase Howe's dazzling guitars, keyboard wizard Downes' impeccable sounds, exquisite melodies and fills, Davison's angelic, crystalline vocals, Sherwood's deftly dancing bass and Schellen's masterfully controlled explosions on drums.
Mirror To the Sky Track Listing
CD1
Cut From The Stars 05:27
All Connected 09:02
Luminosity 09:04
Living Out Their Dream 04:45
Mirror to the Sky 13:53
Circles of Time 04:59
CD2
Unknown Place 08:15
One Second Is Enough 04:04
Magic Potion 04:08

Latest posts by Best Classic Bands Staff
(see all)