The worldwide success of Band on the Run, Paul McCartney's sixth post-Beatles LP, finally fulfilled his desire to become, at least in his own mind, a member of a collaborative enterprise that didn't focus 100 percent on him. After his Fab Four years he showed his ambivalence about group leadership, and the role of his wife in his professional life, by issuing albums first credited to himself, then to Paul and Linda McCartney, Paul McCartney and Wings, and (for 1975's Venus and Mars) Wings alone, as if erasing his name from the marquee would fortify the pretense that he wasn't conceiving, writing and singing the songs with musicians who served at his discretion. There's always been something in McCartney that wanted to be just another working bloke, instead of a famous musical genius, burdened by the expectations of a world audience.
The commercial and artistic achievement of Band on the Run was energizing to McCartney, who traveled to Nashville in July 1974 with a revised Wings lineup to record a stand-alone single, "Junior's Farm," with wife Linda, new guitarist Jimmy McCulloch (who'd played with Thunderclap Newman, John Mayall and Stone the Crows), Geoff Britton (from prog band East of Eden) on drums, and holdover Wings guitarist-bassist-vocalist Denny Laine. In November 1974 the group was in Abbey Road Studios working up three new tunes for the Band on the Run follow-up album: "Letting Go," "Love In Song" and "Medicine Jar."
But McCartney, who'd played drums on Band on the Run, continually clashed with Britton, who reportedly acted as if Wings was interfering with more important things he wanted to do. When the group decamped in January 1975 for sessions at Allen Toussaint's Sea-Saint Studios in New Orleans, American Joe English took over the drumkit. He told Beat Instrumental, "I was rehearsing with Bonnie Bramlett, and I was thinking of going on the road with her band when I received a call from Paul in New Orleans asking me to play on the album. Fortunately, I was able to find Bonnie a replacement drummer pretty quickly." Britton had passed a series of brutal auditions to join Wings, but only lasted six months, while English was accepted straightaway and provided what McCartney wanted.
Paul and Linda treated themselves and the band to a full Big Easy vacation, attending Mardi Gras dressed as clowns, and jamming with The Meters on a river cruise. In the studio, McCartney produced himself, getting help from several sound engineers in three cities, including Geoff Emerick and Alan O'Duffy. As the sessions progressed, McCartney decided to link the songs as the Beatles had on the second side of Abbey Road.
Related: Our Album Rewind of Band on the Run
The minute-long "Venus and Mars" theme opens the album, with acoustic guitars laying a bed for first synthesizer and then McCartney's vocal, before it explodes into the celebratory "Rock Show." Once there, slide guitar is prominent, and McCartney roughens his voice like his hero Little Richard, but the tempo and feel changes, and then changes again, and again.
There's a reference to Jimmy Page, scoring drugs and a number of rock concert venues, and by mid-point McCartney's also doing a comic recitation in a silly voice: "In my green metal suit I'm preparing to shoot up the city/And the ring at the end of my nose makes me look rather pretty." This is the only track to which pianist Toussaint contributed. "Rock Show" is McCartney having a blast, welding song snippets to each other, including a minute-long coda of wacky improvisation.
"When I write songs, I'm not necessarily talking about me," McCartney told Rolling Stone's Paul Gambaccini in 1975. "Psychiatrists would say, 'Yes, you are, mate,' but as far as I'm concerned, I'm not. The song 'Venus and Mars' is about the kind of person who asks what your sign is before they say hello. In the first verse, it's 'a good friend of mine follows the stars.' It could be ambiguous, a groupie or an astrologer." Nothing to do, then, with McCartney birth signs, but did John Gay perhaps get his 1992 book title Men Are from Mars, Women Are from Venus from this hunk of vinyl?
There's some "Dear Prudence" DNA in the intro to "Love In Song," which features a sinuous McCartney lead vocal and one of his great, soaring, yet concise melodies. He told Gambaccini, "I sat down, with my 12-string, had a nice opening—'My heart cries out for love/And all that goes with loving'—and the tune came forth. I don't have a lot of control, or I don't feel I have a lot of control, over some songs. Some songs I do, I sit down and work it out, but that one I was playing my guitar, wrote down some words, sang it to Linda, and that was that."
"You Gave Me the Answer" is a tribute to Cole Porter and classic black-and-white film musicals, according to McCartney, "real fruity, imagining tie and tails, my impression of the Fred Astaire era." The Tuxedo Brass Band was overdubbed in New Orleans. Like The Beatles' "Your Mother Should Know" and "Till There Was You," the track reminds us that English music hall and American stage musicals are never far from McCartney's mind when he completely relaxes.
"Magneto and Titanium Man" is another novelty number on which Linda can be heard prominently. McCartney matches his love of Marvel comic books and science fiction to a pretty robust mid-tempo rocker with Beach Boys-style harmonies, on which he tries out a variety of vocal effects. It would have been nice to allow for an extended solo from McCulloch, who displays a terrific, biting tone for only a few seconds before the track moves on. Side one of the original LP concludes with the funky "Letting Go," multiple guitars and Britton's drumming propelling one of McCartney's best vocals.
A reprise of "Venus and Mars" kicks off the second side with a "sci-fi" take full of sound effects: "Standing in the hall of the great cathedral/Waiting for the transport to come." According to McCartney, that's the space shuttle, starship 21ZNA9—"the kind of thing you'd find in Asimov…waiting for the saucer to come down to take him off to Venus and Mars." "Spirits of Ancient Egypt" continues the cinema simulacrum, but with a lead vocal from Laine and the McCartneys in amusing supporting roles, singing and playing a variety of keyboards, including Moog and organ.
Continuing the egalitarian vibe, McCartney yields the next lead vocal (in heavy echo) to McCulloch, who delivers the track he started in London, "Medicine Jar," composed with his Stone the Crows mate Colin Allen. It rocks along nicely, as does the following cut "Call Me Back Again." McCartney really sings the hell out of this one (recalling his work on "Oh! Darling"), from the first note to the long slow fade. The rhythm's based on doo-wop triplets, and the brass section is turned up in the mix for maximum punch.
"Listen to What the Man Said" made it to #1 on the Billboard Hot 100 chart when released as a single, but it had a rocky road to its slot on Venus and Mars. McCartney said he had "high hopes" for the track when Wings began recording it in New Orleans, but he wasn't happy with the backing track. "Whenever I would play it on the piano, people would say, 'Oh, I like that one," but Paul couldn't get it finished.
During some overdubbing sessions at Wally Heider's Studio 3 in Hollywood, California, he told Gambaccini, "Dave Mason came in and added some guitar. But we still needed a solo. We thought it would be great to have a very technical musician come in and do a great musical job. Someone said that Tom Scott lived very near, so we said, 'Give him a ring.' He turned up in half an hour, sat down in the studio and started playing casually. Meanwhile the engineer was recording it. No one could believe it; he had all the feel on this first take." Joe English drives the relaxed mid-tempo groove, and for those with a penchant for criticizing Linda McCartney's vocals, here's a pretty good rejoinder. Paul clearly knew how to blend her voice with his, and with Laine and McCulloch as well.
The tender gospel-tinged medley of "Treat Her Gently" and "Lonely Old People," with an angelic harp that's cousin to "She's Leaving Home," could have been the album's last two tracks, but McCartney was inspired to add a small jest by recording Tony Hatch's instrumental theme from the popular British TV show Crossroads. He explained, "It is a bit of a British joke…it might be too much of a British joke. One of the big things for lonely old people in England is to watch Crossroads, a soap opera thing like whatever it is in America, Days of Our Lives. I wanted something sort of like, 'Ladies and gentlemen, Miss Diana Ross!' and Diana walks off with the orchestra playing…one of those closing themes."
Released on May 27, 1975, Venus and Mars already had over a million copies on pre-order, and shot to #1 in several countries, including the United States. "Listen to What the Man Said" was all over the radio, followed in the singles charts by "Letting Go" and "Venus and Mars/Rock Show" during the summer. The album cover was photographed by Linda, two billiard balls in yellow (for Venus) and red (for Mars). The art design by the British firm Hipgnosis cleverly incorporated billiard balls and cues in the lettering and illustrations by George Hardie. Band photos were shot in the Mojave desert.
The year-long Wings Over the World tour kicked off in Southampton, United Kingdom, in September '75, and by May 1976 McCartney was on American stages for the first time since the Beatles' final tour in 1966. Overcoming his reluctance to revisit the past, he included five Beatles songs in a setlist heavily dependent on material from Band on the Run, Venus and Mars, and its successor Wings at the Speed of Sound.
In 2014, Venus and Mars was reissued in a variety of inexpensive and super-deluxe formats, all featuring some combination of B-sides, outtakes, related recordings, extensive interviews, track analysis and rare visual material, including promo films shot in New Orleans.
Paul McCartney's recent setlists include "Junior's Farm" and "Letting Go," but it wouldn't be too much of a shock to hear "Rock Show" or "Listen to What the Man Said" re-enter the repertoire before too long. He's got a million of 'em.
Watch McCartney perform "Venus and Mars"/"Rock Show" and Band on the Run's"Jet" in Brazil in 2010
When McCartney tours, tickets are available here and here.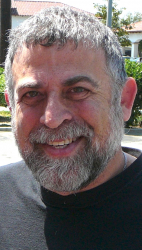 Latest posts by Mark Leviton
(see all)