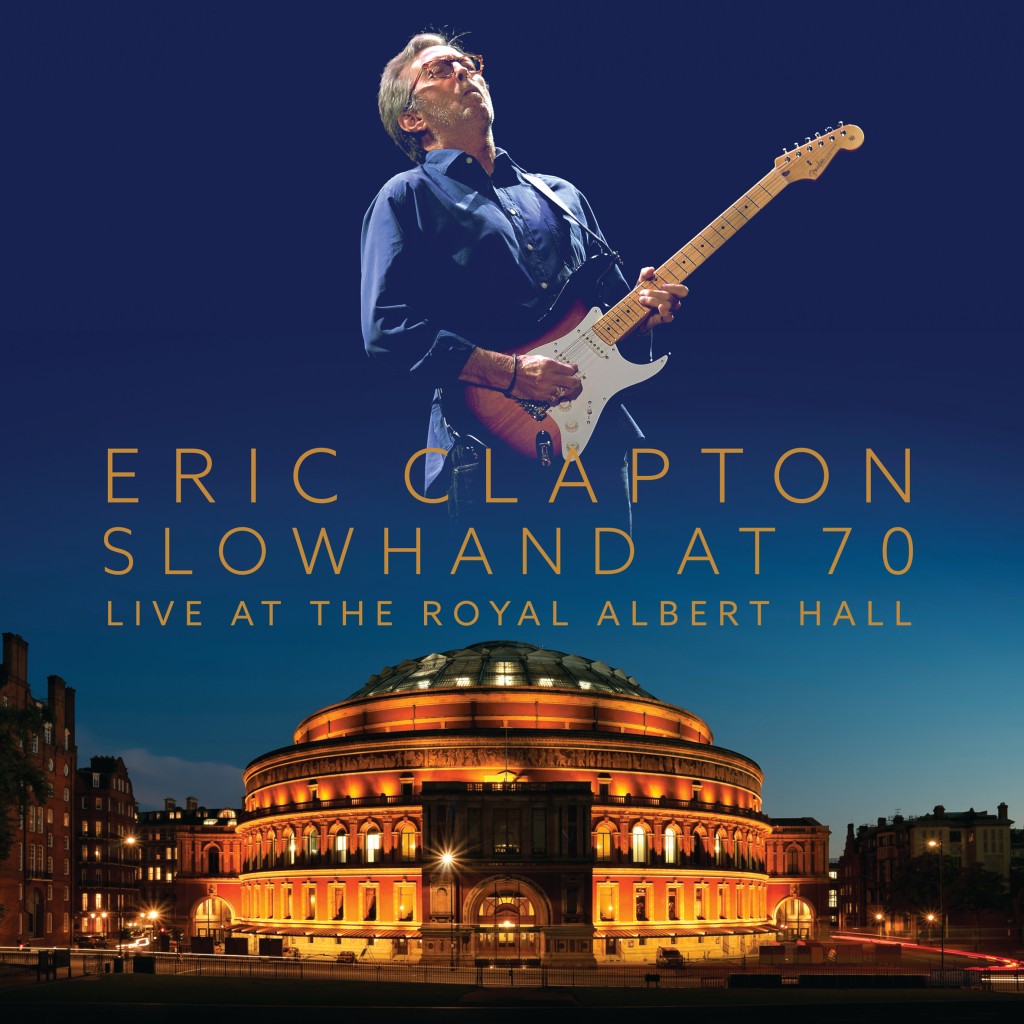 We've been telling Best Classic Bands readers that we choose what Contests to offer based on one criteria: what would we want to win. Well, it doesn't get much better than this…
We've teamed with Eagle Rock Entertainment to give one of you your choice of three of five live collections from some of the biggest names in rock history. That's no hyperbole: we're talking Eric Clapton, Queen, Lynyrd Skynyrd, The Who and Jeff Lynne's ELO. If you're our winner: you'll be shouting: It's free… I'll take three!
Eagle Rock Entertainment is the largest producer and distributor of music programming for DVD, Blu-Ray, TV and Digital Media in the world, working directly alongside talent to produce top quality concerts and documentaries.
We've handpicked five of their recent releases. Our winner gets to choose three of these:
• Eric Clapton: Slowhand At 70 – Live At The Royal Albert Hall on DVD/2-CDs or Blu-Ray/2-CDs. A very performance from earlier this year celebrated his birthday at his favorite venue includes career defining tracks like "Wonderful Tonight," "Crossroads," "Layla," "Cocaine" and "I Shot The Sheriff."
• Queen: A Night At The Odeon – Hammersmith 1975, on DVD or Blu-Ray. A ground-breaking show of the British band that aired live on BBC TV. Features 15 tracks from their first four albums and more, delivered with the band's characteristic panache. Songs include "Now I'm Here," "Bohemian Rhapsody," "Killer Queen" and "Keep Yourself Alive." (See our earlier news item.)
• Lynyrd Skynyrd: Pronounced 'Lĕh-'nérd 'Skin'nérd & Second Helping – Live From Jacksonville at the Florida Theatre on DVD or Blu-Ray. Recorded earlier this year. This release captures the legendary band performing their first two studio albums live in their entirety for the first time in their hometown. Tracks include "Gimme Three Steps," "Free Bird" "Sweet Home Alabama."
• The Who: Live In Hyde Park, on DVD/2-CDs or Blu-Ray/2-CDs. Filmed last June in London as part of The Who Hits 50! tour, this demonstrates that Pete Townshend and Roger Daltrey still have their chops as the band performs outstanding versions of most of their classic rock hits, from earlier favorites like "I Can't Explain" and "I Can See For Miles" to radio staples like "Pinball Wizard" and "Baba O'Riley" to overlooked gems like "Join Together" and "Bargain."
• Jeff Lynne's ELO: Live In Hyde Park, on DVD or Blu-Ray. Recorded in 2014 before 50,000 people helping to spark the current ELO comeback. All of the Electric Light Orchestra's big hits are here: "Evil Woman," "Don't Bring Me Down," "Telephone Line," "Livin' Thing" and "Mr Blue Sky." Includes a bonus DVD with the feature length documentary Mr Blue Sky – The Story Of Jeff Lynne and ELO. (See our review.)
Whew! So, basically every classic rock fan needs to own all of these titles.
So what are you waiting for? Enter our contest. And then simply order these great Eagle Rock releases as gifts for the classic rock fans on your holiday shopping list. Forget the crowds at the shopping malls… we've made it easy for you by providing links to all five.
No purchase necessary. Deadline for entries is 11:45PM Eastern time on December 3, 2015. For complete Best Classic Bands contest rules, click here.
[wcc_contest id=11354]

Latest posts by Best Classic Bands Staff
(see all)