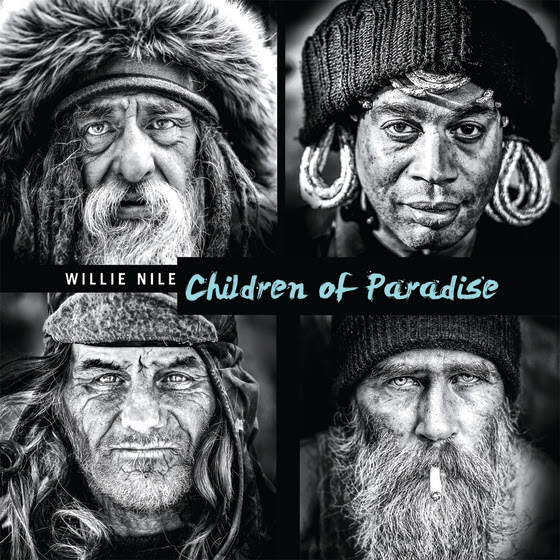 Singer-songwriter Willie Nile will release his 12th album, Children of Paradise, July 27 on the artist's own River House label through Virtual Label. In a press release, Nile says of the album, "The music always lifts my spirits, and that's what these songs do for me and it's why I wrote them. Hopefully they can lift others' spirits as well."
Pre-order Children of Paradise here.
Children of Paradise is co-produced by Nile and Grammy-winner and longtime collaborator Stewart Lerman (Elvis Costello/Patti Smith/Norah Jones). The album features such timely compositions as "Seeds of a Revolution," "All Dressed Up and No Place to Go," "Don't," "Earth Blues" and "Gettin' Ugly Out There." "Lookin' for Someone" was co-written with longtime friend Andrew Dorff, who wrote country hits for the likes of Blake Shelton, Tim McGraw, Dierks Bentley and Kenny Chesney. Dorff died unexpectedly shortly after the song was written, and Nile has dedicated Children of Paradise to him.
Related: Nile released a Dylan covers album last year
Listen to "Vagabond Moon" from his 1980 self-titled debut album
Along with Nile on acoustic and electric guitars and piano, the record features Nile's longstanding live band: guitarist Matt Hogan, bassist Johnny Pisano, and drummer Jon Weber. The sessions also featured guitarist/multi-instrumentalist Steuart Smith (Eagles/Rosanne Cash/Rodney Crowell), keyboardist Andy Burton (John Mayer/Rufus Wainwright/Ian Hunter) and backing vocals by r singer-songwriter James Maddock, Leslie Mendelson (Bob Weir) and Frankie Lee.
Speaking of the album, Nile says in the press release, "It's one of my personal favorites for sure. I thought from the time I started putting this album together that it was going to be something special. It's full of fire and passion and spirit, and it feels like real life to me. The songs come out of the box roaring and rocking, yet there are also songs of intimacy and tenderness. It's got all the power and promise of what I love best about rock 'n' roll. It's heartfelt, pissed off, in love, on fire and out of its mind all at the same time. A perfect recipe for a good party and a great album.
Willie Nile Tour Dates
July 6-7 ATLIN, BC, Canada Atlin Arts & Music Festival
July 29 FRANCAVILLA AL MARE, Italy Blubar Festival
Aug 16 NYC Hudson River Cruise (with James Maddock)
Oct 05-06 Northampton, MA – Iron Horse Music Hall
Listen to "Earth Blues" from Children of Paradise

Latest posts by Best Classic Bands Staff
(see all)