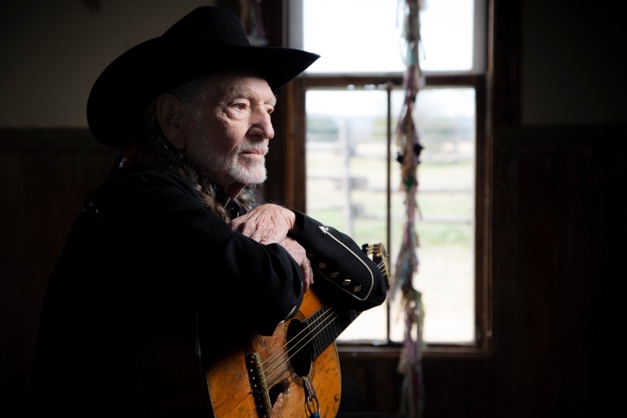 Willie Nelson has released his 70th solo studio album, First Rose of Spring. The LP, his 14th for Sony Music's Legacy Recordings, arrived on July 3. The legend turned 87 on April 29. Listen to many of the tracks below.
On Saturday, Nelson hosts his annual 4th of July Picnic, an all-star event celebrating Independence Day. This year's picnic–featuring live performances streamed directly from Luck–kicks off at 3:30 p.m. CST on Saturday. Artists on the roster include Lukas Nelson and Promise of the Real, Kinky Friedman, Sheryl Crow, Steve Earle, Ziggy Marley and more, with Willie Nelson & Family topping the bill. It'll air on Nelson's SiriusXM channel, Willie's Roadhouse (Ch. 59).
First Rose of Spring follows Nelson's recent Grammy Award for 2020 Best Country Solo Performance–his 10th overall, not including his Grammy Legend and Lifetime Achievement Awards–for "Ride Me Back Home," the title track from his 2019 album. The previous year, My Way, Nelson's musical homage to Frank Sinatra took home the Grammy for Best Traditional Pop Vocal Album.
Watch the video for "We Are the Cowboys"
Watch the lyric video for "I'm the Only Hell My Mama Ever Raised," released on May 8 in time for Mother's Day
For the album, Nelson collaborated again with longtime friend and producer Buddy Cannon. The original artwork was created by Willie's son Micah.
Watch the official lyric video for the title track from First Rose of Spring
On March 19, with his tour temporarily suspended due to the Covid-19 pandemic, Nelson, along with sons Lukas and Micah, live streamed a performance of several songs.
Watch Lukas Nelson and brother Micah, while proud papa watches
From the album's original Feb. 21 announcement: In addition to his own new compositions on the album which he wrote with Cannon, Nelson covers a variety of pop and country songwriters and performers, interpreting songs penned by Toby Keith ("Don't Let the Old Man In"), Billy Joe Shaver ("We Are the Cowboys") and Pete Graves ("Just Bummin' Around" – a song recorded by Jimmy Dean, Dean Martin and others).
The album also features "Our Song," a new composition by contemporary country music hitmaker Chris Stapleton.
Willie Nelson – First Rose Of Spring Track Listing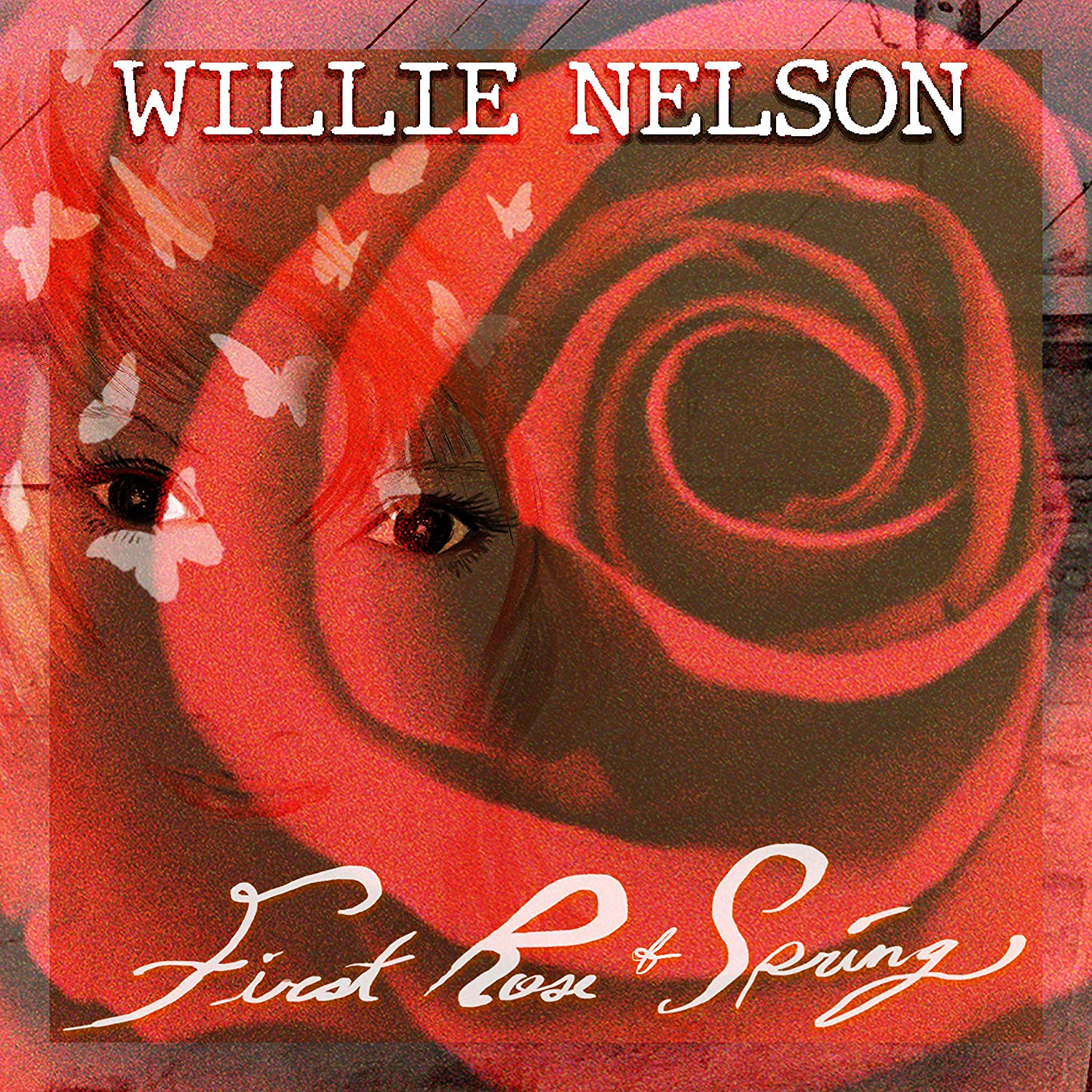 First Rose of Spring (Randy Houser, Allen Shamblin & Mark Beeson)
Blue Star (Willie Nelson & Buddy Cannon)
I'll Break Out Again Tonight (Sanger "Whitey" Shafer & Doodle Owens)
Don't Let the Old Man In (Toby Keith)
Just Bummin' Around (Pete Graves)
Our Song (Chris Stapleton)
We Are the Cowboys (Billy Joe Shaver)
Stealing Home (Marla Cannon-Goodman, Casey Beathard & Don Sampson)
I'm the Only Hell My Mama Ever Raised (Wayne Kemp, Bobby Borchers & Mack Vickery)
Love Just Laughed (Willie Nelson & Buddy Cannon)
Yesterday When I Was Young (Hier Encore) (Charles Aznavour & Herbert Kretzmer)
Nelson had a typically busy concert calendar planned in 2020, though many dates have been postponed due to the Covid-19 outbreak. Tickets are available here.
Related: Listings for 100s of classic rock tours
In celebration of Nelson's recent birthday, two artists released new songs. Edie Brickell enlisted Nelson himself to record "Sing to Me, Willie."
Brickell, who was born and raised in Texas, opens the song with the line, "We played your music / At my daddy's funeral / And the pastor was amused," before sharing a sentiment familiar to generations of Willie Nelson fans—"Your voice reminds me of my home / Take me to Texas with a song."
Of the idea behind "Sing To Me, Willie," Brickell says, "On Christmas Day, 2018, Willie asked me to write a song for us to sing together. What a gift! My father and Texas are my biggest connections to Willie. I never hear his voice without loving memories of people and places back home. If only my dad could have heard this song."
Acclaimed Americana artist Nathaniel Rateliff released "Willie's Birthday Song." Shot in isolation, the video features performances from Willie's sister Bobbie Nelson on piano, his famed harmonica player Mickey Raphael, the Night Sweats' Patrick Meese, Mark Shusterman and Jeff Dazey, Jonathan Tyler, and Matt Pynn, as well as background vocals by Willie's sons Lukas and Micah, Matthew Logan Vasquez, Nikki Lane and Courtney Marie Andrews.

Latest posts by Best Classic Bands Staff
(see all)