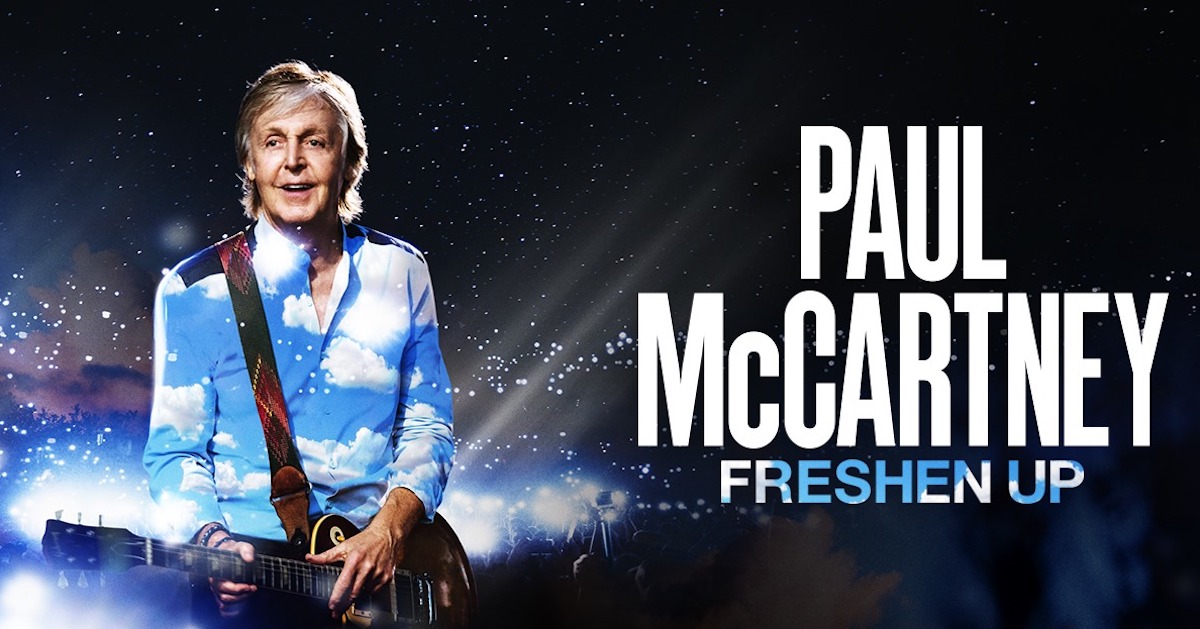 Will Durst is a San Francisco-based humorist who remains convinced he saw Jimi Hendrix in a tiny basement club called the Flower Pot in Waukesha, Wisconsin, in 1966. What he knows for sure is that he saw Paul McCartney at San Jose's SAP Center on July 10, 2019, the penultimate show on the 2019 U.S. leg of the Freshen Up tour.
His 2020 tour was canceled due to the pandemic. When he tours again, tickets will be available here.
[On Nov. 26, 2019, Durst's wife, Debi Durst, revealed that her husband suffered a stroke on Oct. 7 and was hospitalized, including three weeks in intensive care. He has been unable to write but he "has never lost the ability to speak or communicate," Debi told the San Francisco Chronicle. As of March 21, 2021, he was recuperating in an assisted living facility. His wit and humor remain intact and Best Classic Bands looks forward to Durst's returning to his passion of writing and club appearances.]
After seeing McCartney perform, Durst had some questions about the tour. He has the answers too.
Q. Okay, so how did he sound?
A. Oh my god, he looked great. Slim, dapper, distinguished; just the way Hollywood might imagine a guy who's been a rock and roll star for six decades should look.
Q. Did he seem 77 years old?
A. Well, he was a bit on the thin side. Not gaunt but not not gaunt either. Gauntish. He is a vegan, after all.
Watch Paul perform "Eleanor Rigby" at the San Jose show
Q. Are you saying he didn't have any energy?
A. Hell, freakin' no. The knight of the realm was full of piss and vinegar even though this was the 38th of 39 dates on a tour that started last September. Two hours and 45 minutes with no intermission and he never left the stage. He didn't even say "hi" until two songs in.
Q. Which were?
A. The concert began with the iconic opening chord from "A Hard Day's Night," which was followed by another song. Can't remember. Might have been "Junior's Farm." Doesn't matter.
Watch: Yes, it was "Junior's Farm." We have proof.
Q. How'd it end?
A. "The love you take is equal to the love… you make."
Watch Paul perform "Hey Jude" at San Jose, which he played because he would never get out of the stadium alive if he didn't
Q. Any throwbacks to 1964?
A. When he took off his jacket about a fifth of the way in, there were squeals to which he sheepishly acknowledged… "Only wardrobe change of the night."
Q. What did his hair look like?
A. Fashionably long over the ears barely past the collar. Same haircut as June '65. Precisely, because the Beatles changed their hair every two months.
Q. What was the crowd like?
A. Pretty varied, with a preponderance toward old people and their parents. Some came dressed in costume like the guy who showed up in Paul's blue uniform from Sgt. Pepper's Lonely Hearts Club Band.
Q. Did the guy look like Paul?
A. Not at all.
Q. Did Sir Paul pull that old rock and roller trick of starting a song and then pointing the microphone at the audience to finish the chorus?
A. Only twice and with him, it was endearing.
Q. But his voice, was it in good shape?
A. Hard to tell with all the thousands of fans singing along off key and considering there was that great backing band with a terrific horn section.
Q. Did the audience take any pictures?
A. This was a Paul McCartney concert in Silicon Valley. Might have been the most photographed event in the history of mankind.
Q. Was this the show that Ringo showed up at?
A. No, Mr. Starkey did a cameo along with Joe Walsh at the last show of the tour, three days later, at Dodger Stadium. Damn. But Paul did tell a Ringo story and intoned his catchphrase "Peace and Love."
Q. How did the Cute One play?
A. Excellently: he switched between four or five different guitars, a ukulele and the piano.
Watch: Yes, we said ukulele
Q. Was his new album Egypt Station prominently featured?
A. Yes, as were his Wings days and over 20 Beatle songs.
Q. Any downsides?
A. $45 t-shirts and $100 sweatshirts.
Q. Dude, isn't that standard these days?
A. I have no idea, but still…
Q. You are so old.
A. That's not a question.
Q. You're right. Was it a complicated stage production?
A. Huge pyrotechnics on "Live and Let Die." Lot of amusing slides and graphics, especially on "Back in the USSR" and plenty of horns. Did I mention the horns? Lots of them. And the drummer looked like he was having fun.
Watch that "Live and Let Die" here
Q. But what did Paul's voice sound like?
A. His voice? Who cares? We got to spend three hours with Paul Freakin' McCartney. Go to "the best ever" and bump it up.
Read The Will Durst Journal.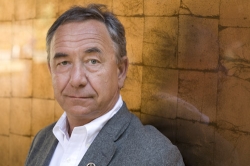 Latest posts by Will Durst
(see all)