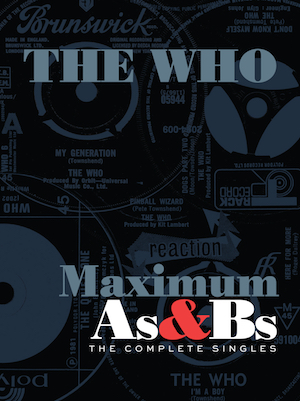 A new boxed set from The Who, Maximum As & Bs, will be released on UMe/Polydor on Oct. 27. The set presents all of the band's A-sides, B-sides and EPs in one place for the first time. The five-CD set features 86 tracks from the Brunswick, Reaction, Track and Polydor labels, and includes classic hits such as "Pictures of Lily," "I Can See For Miles," "Magic Bus," "Pinball Wizard," "Won't Get Fooled Again," "Substitute," "I Can't Explain," "Anyway, Anyhow, Anywhere," "My Generation," "Squeeze Box," "Who Are You," "You Better You Bet," "Real Good-Looking Boy" and the band's last recorded track to date "Be Lucky." It also includes rarely heard B-sides and EP tracks, along with the group's first single, as the High Numbers, "Zoot Suit" b/w "I'm The Face."
The box features five CDs, in separate wallets, housed in a rigid, lift-off-lid style box along with a 48-page booklet, with track-by-track annotation by acclaimed Who writers with period photos and memorabilia. The full track listing for Maximum As & Bs is below; order here.
Also coming from UMe/Polydor, on Aug. 18, is the reissue, for the first time in a decade and a half, of Pete Townshend's demo and outtake collections Scoop, Another Scoop and Scoop 3. These albums feature early versions of future Who classics including "Eminence Front," "The Real Me," "Long Live Rock" and "The Magic Bus," as well as many other Who hits. These double-CD and vinyl sets have been newly remastered at Abbey Road with the LPs remastered at half-speed and pressed on pink (Scoop), yellow (Another Scoop) and light blue (Scoop 3) vinyl. The full track listings follow below.
Related: The Who record Live at Leeds, 1970
Also coming exclusively on vinyl on Oct. 27 are Meaty, Beaty, Big & Bouncy and Live At Leeds, the Who's first singles collection from 1971 and their classic early live album. Both albums have been cut at Abbey Road with half-speed mastering process and will be released on October 27 on heavyweight 180-gram vinyl.
Track Lists
The Who Maximum As &Bs
CD 1
Zoot Suit
I'm the Face
I Can't Explain
Bald Headed Woman
Anyway, Anyhow, Anywhere
Daddy Rolling Stone
My Generation
Shout and Shimmy
Circles (AKA 'Instant Party')
Instant Party Mixture
A Legal Matter
The Kids Are Alright
The Ox
La-La-La Lies
The Good's Gone
CD 2
Substitute
Circles
Waltz For A Pig
I'm A Boy
In The City
Disguises
Batman
Bucket T
Barbara Ann
Happy Jack
I've Been Away
Pictures Of Lily
Doctor, Doctor
The Last Time
Under My Thumb
I Can See For Miles
Someone's Coming
Dogs
Call Me Lightning
Magic Bus
Dr Jekyll & Mr. Hyde
CD 3
Pinball Wizard
Dogs Part Two
The Seeker
Here For More
Summertime Blues
Heaven And Hell
See Me Feel Me / Listening To You
Overture From Tommy
Christmas
I'm Free
Won't Get Fooled Again
Don't Know Myself
Let's See Action
When I Was A Boy
Join Together
Baby Don't You Do It
Relay
Wasp Man
CD 4
5:15
Water
Listening To You / See Me Feel Me (Soundtrack Version)
Overture (Soundtrack Version)
Squeeze Box
Success Story
Who Are You
Had Enough
Long Live Rock
My Wife (Live)
5:15 (Soundtrack Version)
I'm One (Soundtrack Version)
You Better You Bet
The Quiet One
Don't Let Go The Coat
You
CD 5
Athena
A Man Is A Man
Eminence Front
It's Your Turn
Twist And Shout (Live
I Can't Explain (Live)
Bony Maronie (Live)
Join Together (Live)
I Can See For Miles (Live)
Behind Blue Eyes (Live)
Real Good Looking Boy
Old Red Wine
Wire & Glass EP – Side A (5 x tracks)
Wire & Glass EP – Side B – Mirror Door
Be Lucky
I Can't Explain (2014 Stereo remix)
Listen to the Who's first single (as the High Numbers), "Zoot Suit"
Pete Townshend 'Scoop' 2-CD
CD 1
So Sad About Us/Brrr
Squeeze Box
Zelda
Politician
Dirty Water
Circles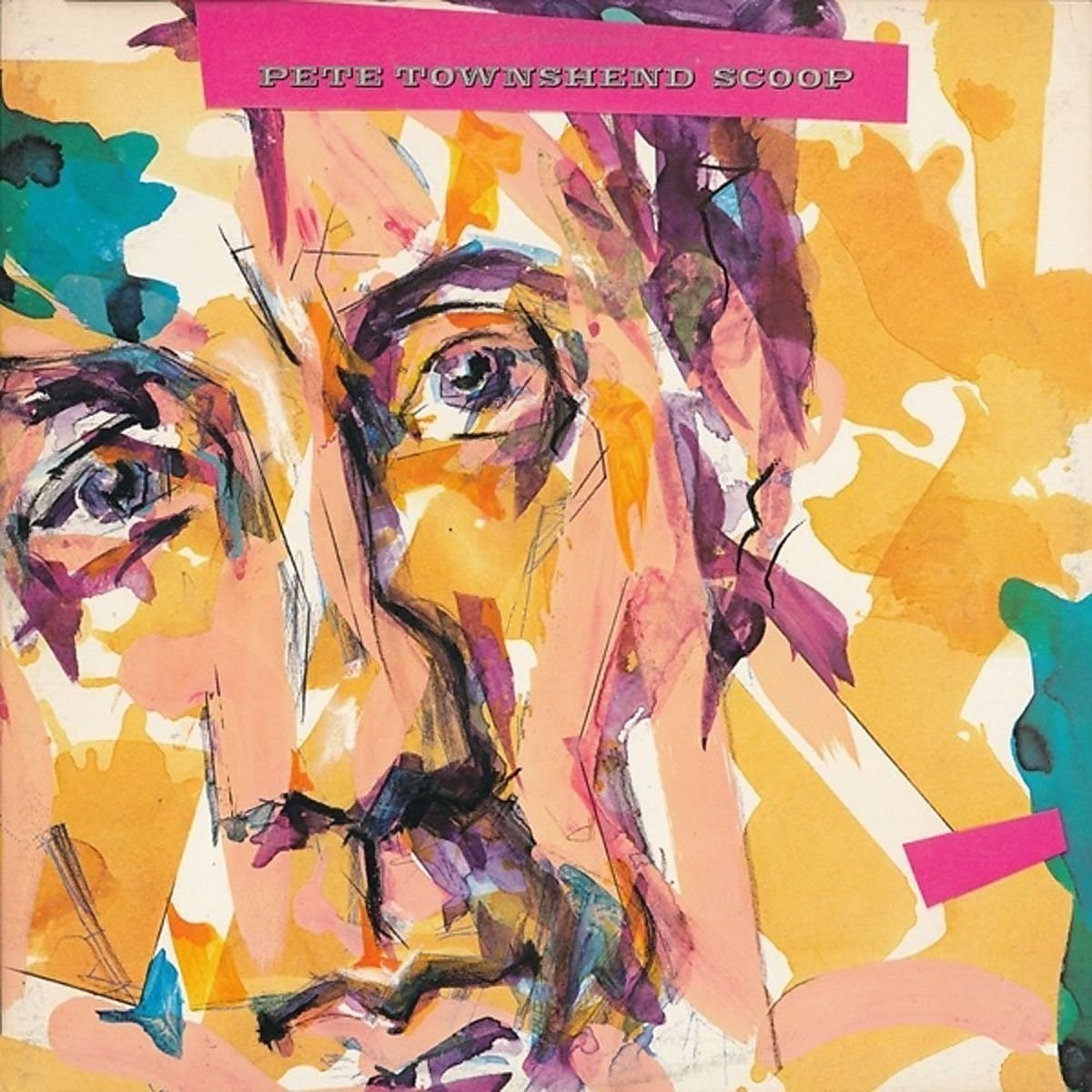 Piano: Tipperary
Unused Piano: Quadrophenia
Melancholia
Bargain
Popular
Behind Blue Eyes
Things Have Changed
CD 2
The Magic Bus
Cache Cache
Cookin'
You're So Clever
Body Language
Initial Machine Experiments
Mary
Recorders
Goin' Fishin'
To Barney Kessell
You Came Back
Love Reign O'er Me
Pete Townshend 'Another Scoop' 2-CD
CD One
You Better You Bet
Girl In A Suitcase
Brooklyn Kids
Pinball Wizard
Football Fugue
Happy Jack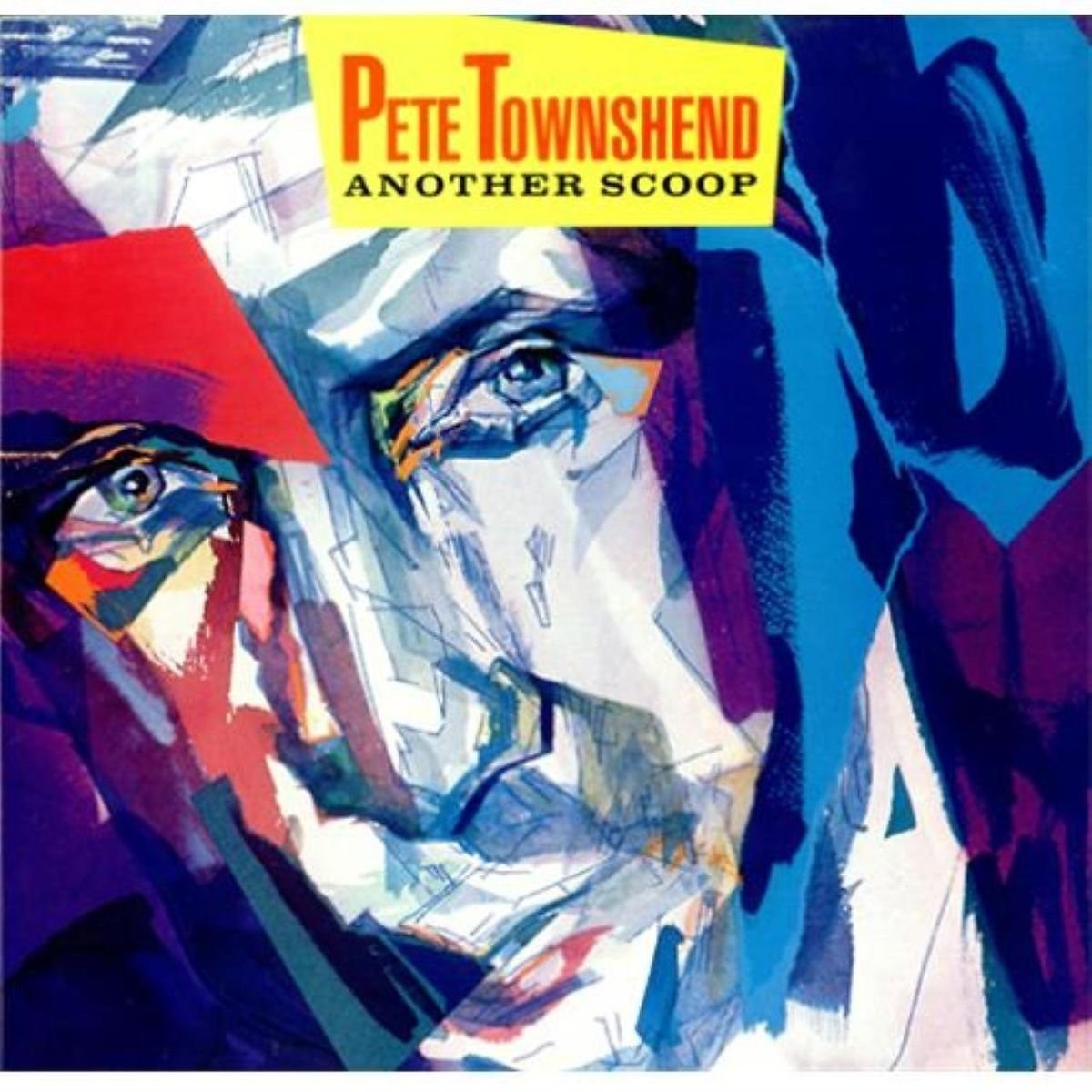 Substitute
Long Live Rock
Call Me Lightning
Holly Like Ivy
Begin The Beguine
Vicious Interlude
La La La Lies
Cat Snatch
CD Two
Prelude #556
Baraque Ippanese
Praying The Game
Driftin' Blues
Christmas
Pictures Of Lily
Don't Let Go Of The Coat
The Kids Are Alright
Prelude, The Right to Write
Never Ask Me
Ask Yourself
The Ferryman
The Shout
Pete Townshend 'Scoop 3' 2-CD
CD One
Can You See The Real Me
Dirty Water
Commonwealth Boys
Theme 015
Marty Robbins
I Like It The Way It Is
Theme 016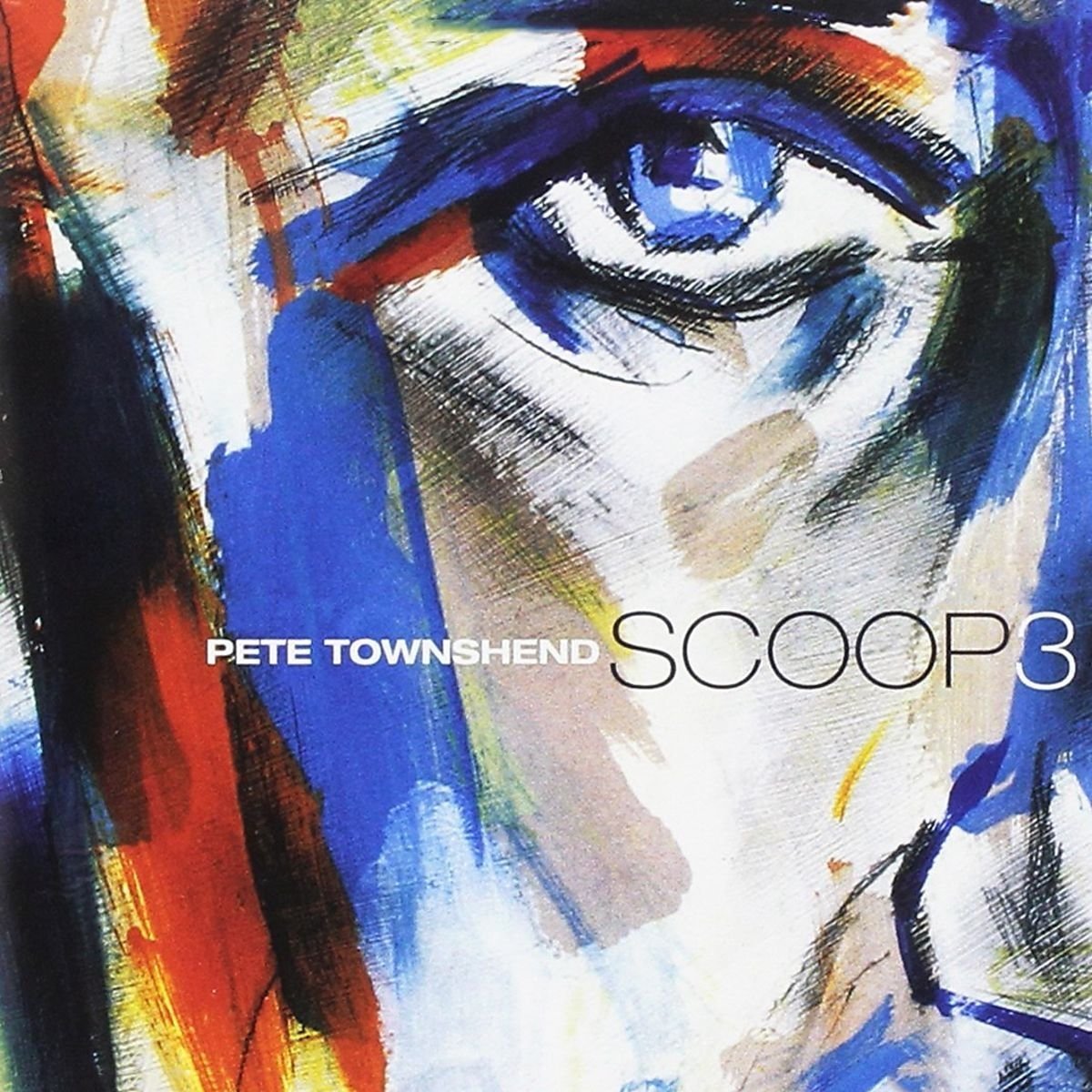 No Way Out (However much I booze)
Collings
Parvardigar (German version)
Sea & Sand
971104 Arpeggio Piano
Theme 017
I Am Afraid
Maxims For Lunch
Wistful
Eminence Front
CD Two
Prelude 970519
Iron Man Recitative
Tough Boys
Did You Steal My Money?
Can You Really Dance?
Variations On Dirty Jobs
All lovers are deranged (Pete's version)
Elephants
Wired To The Moon (part 2)
How Can You Do It Alone?
Poem Disturbed
Squirm Squirm
Outlive The Dinosaur
Teresa
Man And Machines
It's In Ya
Lonely Words
The Who 'Meaty, Beaty, Big & Bouncy'
Side One
I Can't Explain *
The Kids Are Alright #
Happy Jack #
I Can See For Miles
Pictures Of Lily #
My Generation #
The Seeker
Side Two
Anyway, Anyhow, Anywhere *
Pinball Wizard
Legal Matter #
Boris The Spider *
Magic Bus #
Substitute *
I'm A Boy #
* Mono
# Electronically enhanced for stereo reproduction
The Who 'Live At Leeds'
Side One
Young Man
Substitute
Summertime Blues
Shakin' All Over
Side Two
My Generation
Magic Bus
Listen to "Eminence Front" from Scoop 3

Latest posts by Best Classic Bands Staff
(see all)