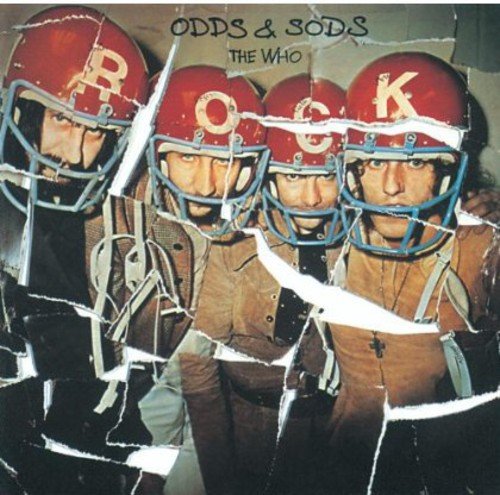 With most of 1974 taken up with Pete Townshend, Roger Daltrey and Keith Moon working on the film version of Tommy with director Ken Russell, The Who as a recording and touring unit were on hiatus. Their bassist/archivist John Entwistle was tasked with compiling an album of unreleased Who material that might counter the flood of illegal bootleg LPs that had been annoying the band—and most other major rock acts of the era—for years. Illustrator Bill Stout, who provided much of the artwork for bootleg labels such as Trade Mark of Quality, has said that Entwistle's discovery of a double-disc boot called Who's Zoo, containing the audio from TV appearances, difficult to find singles and EP tracks, was the tipping point for The Who's ire at getting ripped off.
Released on Oct. 4, 1974 and dubbed Odds & Sods by Daltrey ("sod" being British slang for an unpleasant person), the LP made it into the top 20 of the Billboard LP chart in America and the U.K., one of the most successful archival rock releases to that point. Who fans, whether casual or diehard, greeted its arrival as manna from heaven, with Phonograph Record's Ken Barnes describing it as "nothing short of a dream come true" and "almost miraculous." Townshend provided the humorous and detailed liner notes for the 11-track collection, first joking it was "a load of rubbish," and then agreeing the band had left some worthy material in the vault. (Subsequent CD and vinyl Record Store Day reissues have expanded the set to as many as 25 cuts.)
Entwistle's ribald composition "Postcard" starts it off. It was recorded in Townshend's home studio to be part of a projected Extended Play "maxi-single" in 1970 as the followup to Tommy. "I engineered this one with one hand on the controls and the other on the guitar. That's why I only play one chord throughout the whole song," writes Townshend with considerable exaggeration. Original tracks were overdubbed and remixed for Odds & Sods. While not at the level of Entwistle's "My Wife" or "Heaven and Hell," it certainly has its moments.
The brass section and vocal are all Entwistle, and the droll lyrics detail the travails of touring: "We're having a lovely time, wish you were here/There's miles of frankfurters and people who hurt us in Germany…Great piles of spaghetti, bad vibes like confetti in Italy/We go by train and not by plane/We'd come home by car if it wasn't too far/To drive home by car." Plus, there are also some very silly sound effects. "Postcard" was released as a single in November 1974 and didn't chart.
Related: A "lost" Pete Townshend interview from 1974
Another track from the unreleased EP, Townshend's comedic "Now I'm a Farmer," follows, described by him as "a drug song" from a period when The Who were "slightly mad." A kind of twisted cousin to "Baba O'Riley," the lyrics describe a back-to-the-land hippie who's growing marijuana and is sufficiently stoned to borrow a rhyme from West Side Story: "It's alarming how charming it is to be a-farming/How calming and balming the effect of the air." The main draws here are Moon's drumming and Daltrey's characteristically determined vocal, even when he's singing the placeholder chorus of "Now I'm a farmer and I'm digging, digging, digging, digging, digging." A tempo change in the bridge allows Townshend to sing in a pretend American accent and briefly yodel.
Recorded with associate producer Glyn Johns on June 6, 1972, "Put the Money Down" could have fit right into Who's Next from the previous year. The lead vocal is wonderfully powerful and contains several memorable Daltrey screams, Townshend laying down chunky, propulsive guitar lines, and Entwistle and Moon keeping it all on track playing in their unmistakable styles.
"Little Billy" was written for an American Cancer Society anti-smoking campaign, and recorded in early 1968 at IBC in London, supervised by manager/producer Kit Lambert. Townshend, a heavy smoker himself, says it was never used because it was deemed too long or too grim, but he did enjoy the free lunches at New York City's Russian Tea Room a charity executive treated him to. The melody is lively, and the lyrics are a model of concision and humor in service of a good cause. The Who thought it worthy of inclusion in their stage show for a while; a nice version can be heard on their Live at Fillmore East release.
"Too Much Of Anything," which Townshend describes as "a song about temperance in all things," was recorded at Olympic Studios in 1971 with Johns for the aborted Lifehouse project, which supplied its leftovers to Who's Next. Any group would be proud to have a song and performance this good, but for The Who it was just another "not quite excellent enough" track and it slept in the vault until Entwistle awakened it.
Another near-masterpiece, "Glow Girl," finishes the original LP first side. A plane crash, reincarnation, lovely falsetto Townshend vocals, a slashing guitar solo, Moon in high gear, and all in a bit over two minutes. Elements of it turned up later in The Who Sells Out's "Rael" and Tommy. "This track reveals a lot about the way I write," said Townshend in the liner notes. "I rarely leave any good idea unused."
One of Townshend's greatest songs, "Pure and Easy," leads off side two. This is the version recorded by The Who for Lifehouse, distinct from the one that appeared on Townshend's 1972 Who Came First solo LP. It was a key Lifehouse tune, laying out Townshend's spiritual connections with a soaring, yearning melody: "The note is eternal/I hear it, it sees me/Forever we blend/And forever we die/I listened and I heard/Music in a word/And words when you played your guitar/The noise that I was hearing was a million people cheering/And a child flew past me riding in a star." Townshend's love of his guru Meher Baba had nothing but a salutary effect on his songwriting during this period, and "Pure and Easy" is blissful. The track closely follows Townshend's original demo, and while Entwistle and Moon bring something extra to it, some will prefer Townshend's lead vocal to Daltrey's.
"Faith In Something Bigger" dates from early 1968, and is another major spiritual statement, one which embarrassed Townshend by the time it appeared on Odds & Sods. He calls it "preposterous" and "nonsense," and insists it contains a guitar solo that's "the worst I've ever heard." But there's something too tongue-in-cheek about his liner note put-downs: "Something bigger than 'Us'? 'Us'! The Who? A quick listen to this, lads, will bring us quickly down to size I can assure you." The track is quite good, actually, despite his protestations.
"I'm the Face," with lyrics written by Who mentor Peter Meaden to Slim Harpo's "Got Love If You Want It" melody, was issued as their first and only Fontana single in 1964 under one of their previous names, the High Numbers. A "face" in Mod parlance was a cool guy with high status, and the single was supposed to flatter at least some youngsters into buying it, a ploy that didn't work. The remixed, better-sounding Odds & Sods version remains a curio in the Who catalog, and one of the few tracks on which Daltrey sounds positively indifferent. Townshend figures the session musician playing piano made more from the gig than the group did in that entire year.
"Naked Eye" is another unused EP track; for a while the song was a standout of their live show. They played a great version during their 1970 Isle of Wight performance, for instance. It boasts one of Townshend's typically dramatic descending guitar lines, and a striking opening lyric ("Take a little dope/And walk out in the air/The stars are all connected to the brain"). Daltrey takes the first verse and Townshend the second, and both are direct and passionate. The central guitar solo is primo, and Townshend matches it in the final 90 seconds with a widescreen, kickass coda.
The final song, "Long Live Rock," was briefly heard, sung by Billy Fury, in the British film That'll Be the Day, in which Keith Moon made his acting debut. Townshend considers this 1972 version "definitive," and says an idea for a Who album titled Rock Is Dead—Long Live Rock eventually became Quadrophenia. The recording gives a tour of Who strengths, from the Chuck Berry-derived opening verse to the simply effective anthem that's the chorus. Both Daltrey and Townshend sing with exuberance. Is that Townshend on piano or an uncredited Nicky Hopkins?
Odds & Sods was only the first of a slew of historical albums and boxed sets from The Who. Townshend and Daltrey have continued to periodically release choice items from past solo and group projects and live tours, among them Who's Missing, Thirty Years of Maximum R&B, Lifehouse Chronicles, three volumes of demos titled Scoop, and the new The Who With Orchestra Live at Wembley.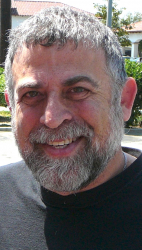 Latest posts by Mark Leviton
(see all)