'Who's Next' Expanded Edition Reveals 'Life House' Opus As Pete Townshend Intended
by Greg Brodsky
In between writing and recording two landmark rock operas, Tommy, released in 1969, and Quadrophenia, which arrived in 1973, both as 2-LP sets, The Who's Pete Townshend was working on yet another ambitious project. Life House* was a complex, science fiction-based story but Townshend ultimately shelved it and instead structured a more traditional studio album, comprising songs that he had written for the unfinished concept piece. At the time, The Who were performing Tommy in its entirety for their live performances and it was time to move on from the symbolic weight of the album that had propelled the once-promising band to stardom. The new work, Who's Next, released in August 1971, begins and ends its nine tracks with two of rock's most enduring anthems, "Baba O'Riley" and "Won't Get Fooled Again."
The album was a considerable success, delivering The Who's first #1 album in the U.K. and reaching #4 in America. (Though they are on the short list of the best rock bands of all time, they have never earned a #1 album in the U.S.)
In the roughly five years encompassing Tommy and Quad, Townshend, between his early and mid-to-late 20s, amassed a mind-boggling song catalog that rivals that of any of his musical peers. In between such iconic tracks as "Pinball Wizard" and "We're Not Gonna Take It" from the former and "5:15" and "Love, Reign O'er Me" from the latter, are such often-overlooked classics as "Pure and Easy," "Join Together," "The Seeker," "Naked Eye" and "Long Live Rock," each part of Lifehouse that were left off Who's Next. Even without those gems and others, it's considered one of rock's greatest albums.
Townshend has previously shared many of the Lifehouse demos and some of its tracks have been released before, most notably on his 1972 solo debut, Who Came First, and on The Who's 1974 collection of outtakes, Odds & Sods. But it's only with the September 15, 2023, release of the expanded edition, Who's Next/Life House, a 155-track set on 10-CDs + Blu-ray, also available in other formats, that the full vision of the work finally arrived in a way that Townshend had always intended.
Naturally, the mind-blowing set includes a new remaster of the studio album. "Baba" and "WGFA" are so ingrained in listeners' heads—in part, due to the tight playlists of classic rock stations—that they often overshadow the depth of the original's other seven tracks, which include such favorites as "Getting In Tune," "The Song Is Over," "Bargain" and John Entwistle's "My Wife."
But at last Townshend has opened his vaults and shared 89 previously unreleased demos and alternate takes of the recordings he and The Who recorded in the early '70s as well as two legendary concerts: the band's April 26, 1971, performance at the Young Vic in London—more than three months before Who's Next was released—as well as their epic concert in San Francisco, at the Civic Auditorium that December 12. (The latter is astonishing; more on it later.)
[*First a word about Lifehouse / Life House. Who aficionados have always known it as one word. Townshend himself has previously released portions from his archives always as Lifehouse. When the new collection was announced on July 18, all of the graphics had it as two words, including the accompanying book. So Life House it is.]
Townshend's 1970-71 demos for Life House comprise the set's second and third discs. These include such early versions of "Baba O'Riley" as "Teenage Wasteland" (from when the song was originally named for its well known lyric), as well as its original 13-minute instrumental demo.
There's also "Time is Passing," first heard on Who Came First, with Townshend's beautiful vocal. And the evolution of "Pure and Easy," with multiple versions that reveal how the song developed from Townshend's sweet solo to its ultimate recording that begins disc five, kicking off with Keith Moon's tight drum roll. On this familiar version, it's Roger Daltrey who is now on lead vocals and he's clearly the right choice. The bridge, which ends with the lyrics, "The simple secret of the note in us all," leads to a sensational Townshend guitar solo.
Discs 4-6 are the true studio highlights of the collection, revealing a tight band at work (and play). The first of the three comprises material recorded at the Record Plant in New York in March 1971, featuring early takes of many songs that would ultimately appear on Who's Next. The exception is a freewheeling "live in the studio" performance of "Baby Don't You Do It," the Holland-Dozier-Holland track first popularized by Marvin Gaye in 1964 that was also part of The Who's early concert setlist.
There's also the famed Take 14 of "Love Ain't For Keeping." "Leslie is too loud now," says Townshend, referring to guest guitarist Leslie West, adding, "That's okay; I want to be the loudest." After a false ending, the nearly five-minute performance, with West playing lead guitar and Townshend on rhythm guitar, really kicks in, as Townshend sings lead. The Who's Next version is significantly different. (At a tidy 2:12, it's the album's shortest song.) Here, Daltrey is lead vocalist with Townshend playing an acoustic guitar.
An early version of "Getting In Tune," initially named "I'm In Tune" for its prominent lyric, is a standout with some nifty piano playing, and the band clicking.
Disc five comprises various London studio sessions from 1970-72. "Let's See Action," first shared on Townshend's Who Came First, is offered here as a May 1971 take. (The non-LP track from Life House was inexplicably released as a single in the U.K. two months after Who's Next was released.) This unedited version features guest Nicky Hopkins' great piano and reveals the band's versatility.
Disc five closes with "Join Together," another non-LP Life House track. Moon's powerhouse drums correspond with the gentler whistle and the sound of the Jews harp is apparently courtesy of a synthesizer. An edited version was released as a single in 1972; more than five decades later, the often-overlooked classic Who performance remains one of only eight Who songs to reach the top 20 on the U.S. chart.
Disc six continues the embarrassment of riches with more non-LP singles and sessions from the era. These include 1970's "The Seeker" (the band's first post-Tommy release and still a regular feature in their live set), "Water," the unedited mix of "Naked Eye" (a song they often played live years before its release on Odds & Sods) and "Relay."
Then there's "Long Live Rock." The quasi-autobiographical song for a Townshend project called Rock is Dead—Long Live Rock, based on the history of The Who that was shelved as he moved on to Quadrophenia. The song first appeared on Odds & Sods and ultimately enjoyed some success as the closing number in the 1979 Who documentary The Kids Are Alright. It remains one of the most-overlooked tracks in the band's discography.
The Who's April 1971 concert at the Old Vic in London is spread across two discs in which they preview five of the tracks from the upcoming Who's Next album. But the real treat is their legendary December '71 performance at San Francisco's Civic Auditorium across the collection's final two discs. [It's also available as a separate 4-LP set.] Among the numerous highlights are their tight performance of their live favorite, "Summertime Blues," that allows Daltrey, Entwistle, Moon and Townshend to each showcase their strengths.
Entwistle's sometimes overlooked "My Wife"—the only non-Townshend song on Who's Next—is nearly twice as long here as the studio version, and offers the protagonist's humorous look at the trouble he expects to be in from his spouse after being picked up "by the law" for being intoxicated. Once "The Ox" finishes citing numerous options he'll need to protect himself from her wrath—including "a bodyguard, a black belt judo expert, a tank" and so on—Daltrey takes over the vocals with the band providing an extended jam.
Soon, "Won't Get Fooled Again" explodes onto the set, and Daltrey, still just 27, provides the perfect primal scream, stretching out his final "Yeaaaahhh" for a full six seconds. At the song's conclusion, the audience offers sustained applause for the still-new song, recognizing the brilliance of the performance.
"Let's do an English song now, alright?" says Townshend while Daltrey hums on a harmonica. "We're gonna sell ya something. We're gonna sell you a bus," as he introduces a phenomenal 17-minute version of "Magic Bus."
The new edition's complete track listing, and other details of what's included in the set are available here. When you buy something using one of the Amazon links below, we receive a commission. Thank you for supporting Best Classic Bands.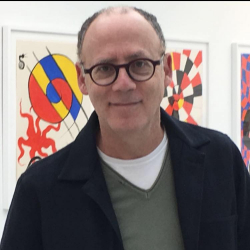 Latest posts by Greg Brodsky
(see all)