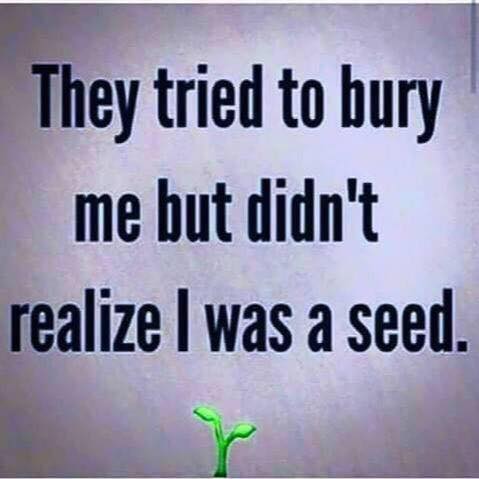 Update (12/23/15): In yet another bizarre Facebook post that she claims will be her last, O'Connor lashes out at her family again.
Update (12/16): O'Connor is continuing to play her personal life out on her Facebook page.
Update (12/4): O'Connor's Facebook page has been reactivated, though her posts from November 29 – December 2 have been deleted. Today she writes: "I will rise, and I will return; the Phoenix from the flame. I have learned." Her profile "picture" is simply a message (see below): "Beneath every strong, independent woman lies a broken little girl who had to learn how to get back up & to never depend on anyone."
Update (12/3): It's not just O'Connor's website that has been disabled. Her Facebook page has also been shuttered following a series of urgent pleas and disturbing posts she had recently made.
Sinead O'Connor alarmed many this weekend when she took to social media to post what appeared to be a suicide attempt. She wrote on Facebook, "The last two nights finished me off. I have taken an overdose. There is no other way to get respect. I am not at home, I'm in a hotel, somewhere in Ireland, under another name." Dublin authorities swiftly located the troubled singer, and a representative confirmed to Pitchfork that O'Connor is "unwell and receiving treatment."
On December 1, O'Connor again took to Facebook with a public plea to her relatives: "To my children and family. You came to the hospital to see me on life support. You left before I woke and you haven't been back. Please why are you doing these things to me?? I need you. If you love me even a little please come and be with me and help me understand what's happening."
The series of disturbing posts began on November 27, with lengthy diatribes against family members, referencing various betrayals and instances of mistreatment, pleas for "a job and a place to live," and an announcement that she was quitting the music industry. "I need a new home. And a new job," she wrote. "A new life… Music is over for me. Music did this. It rendered me invisible. Murdered my soul. I'm never going back to music."
O'Connor is perhaps best known for her 1990 #1 hit, a cover of Prince's "Nothing Compares 2 U," but the 48-year-old singer is also no stranger to online controversy or outbursts. In a 1992 appearance on Saturday Night Live, she infamously tore up a photo of Pope John Paul II to the camera as a protest against the Catholic church, shocking both audience members and SNL producers.
The mother of four has spoken openly in the past about her issues with mental health – and famously took to Facebook in 2013 to call out pop star Miley Cyrus for tweets she felt mocked the mentally ill. This is also not O'Connor's first reported suicide attempt. In 2007, she revealed to Oprah Winfrey that she was diagnosed with bipolar disorder four years earlier, and that she tried to kill herself on her 33rd birthday. (Seven years later, she also told Oprah that she'd gotten three second opinions and was told that she was not actually bipolar.) A series of suicidal tweets in 2011 also attracted a visit from police.
O'Connor canceled all of her summer tour dates this year on doctors' orders, due to exhaustion and an unnamed, unresolved medical situation. Her website has also been disabled.

Latest posts by Best Classic Bands Staff
(see all)