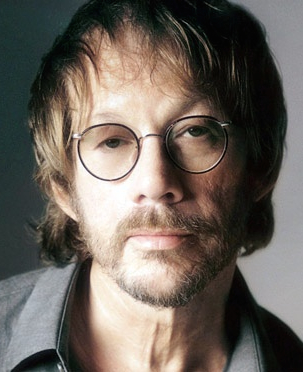 He was very much the exception to the rule within the generally laid-back Southern California singer-songwriter scene from which he emerged in 1976 with his first self-titled major label album, produced by Jackson Browne and featuring an impressive roster of classic rock stars and players: Stevie Nicks, Lindsey Buckingham, Glenn Frey, Don Henley, Carl Wilson, Bonnie Raitt, Phil Everly, Waddy Wachtel and Bobby Keys. Yet the marquee names couldn't overshadow Warren Zevon's powerful, distinctive and highly original artistic vision.
His songs were peopled by mercenaries, ne'er do wells, junkies, feckless lovers, outlaws, werewolves and other colorful characters playing out gonzo scenarios of mayhem, wildness, rebellion and occasional violence. Yet Zevon could also summon up affecting tenderness, sweet sentiment and tearful heartache.
Born in Chicago and reared in Southern California, the son of a gambler/grifter Russian immigrant father, Zevon was a teenage piano prodigy who enjoyed the occasional tutelage of famed classical composer Igor Stravinsky. Before being signed by Asylum Records, he scuffled in such pursuits in the popular music business as playing with and being bandleader for The Everly Brothers (together and as solo artists), writing songs for The Turtles and advertising jingles, and landing a number on the Midnight Cowboy soundtrack.
The release of Warren Zevon earned him the immediate and enduring critical favor. Covers of such songs he wrote as "Hasten Down the Wind," "Carmelita," "Poor Poor Pitiful Me" and "Mohammed's Radio" by Linda Ronstadt helped raise his public profile, but Zevon never broke through into the mainstream. Only two of his own recordings reached the Hot 100, one of which was 1978's "Werewolves of London," from his brilliant Excitable Boy album.
Related: Our Album Rewind of Excitable Boy
His serious alcoholism and taste for other substances undoubtedly affected his career as he bounced from one record label to another, though he did finally achieve sobriety in 1996.
His work was admired by such major artists as Bob Dylan, Bruce Springsteen, R.E.M. (including a side project with Peter Buck, Mike Mills and Bill Berry: Hindu Love Gods) and numerous others. With a literary bent to his lyrics, he was befriended by (and in some cases collaborated with) such writers as Hunter S. Thompson, detective novelist Ross MacDonald, Stephen King and Mitch Albom. He was the most frequent musical guest on Late Night with David Letterman, enjoyed an entire show dedicated to him and his music, and on occasion would fill in for bandleader Paul Shaffer.
Related: Our Classic Video of his final appearance with Letterman
In 2002 Zevon was diagnosed with inoperable mesothelioma, a fatal cancer caused by exposure to asbestos. He accepted his fate with dignity, humor and grace. The artists who appeared on his final album, The Wind (2003) – Springsteen, Henley, Browne, Timothy B. Schmit, Joe Walsh, David Lindley, Billy Bob Thornton, Emmylou Harris, Tom Petty, Dwight Yoakam and Ry Cooder – attests to his stature as one of the most unique, admired and beloved musical singer-songwriters of the classic rock era. Zevon passed on September 7, 2003, at age 56.
Here's a clip of Letterman announcing Zevon's death…
If you're a new Best Classic Bands reader, we'd be grateful if you would Like our Facebook page and/or bookmark our Home page.
If you visit the Rock and Roll Hall of Fame, don't bother look for a plaque honoring Zevon. Despite his being eligible for induction for decades, he remains one of the Hall's most glaring omissions.

Latest posts by Best Classic Bands Staff
(see all)