Warren Zanes, the bestselling author of the 2015 book Petty: The Biography, has published a new book, Deliver Me From Nowhere: The Making of Bruce Springsteen's Nebraska. The title arrived on May 2, 2023, via Crown. When he announced the title on Dec. 11, Zanes wrote, "Some records stay with you, and Nebraska has been one of those for me. Like no other, and still revealing new truths. Imperfect, unfinished, full of life and trouble." The book is available for order here or via the Amazon links below.
From the publisher's announcement: The fascinating story behind the making of making of Bruce Springsteen's most surprising album, Nebraska, reveals its pivotal role in his career. Without Nebraska, Springsteen might not be who he is today. The natural follow-up to his hugely successful The River should have been 1984's hit-packed album Born in the U.S.A, but instead, in 1982, he came out with Nebraska, an album consisting of a series of dark songs he had recorded exclusively by himself, for himself. But almost forty years later, Nebraska is arguably Springsteen's most important record–the lasting clue if you're looking to understand not just the artist's career and the vision behind it but the man himself.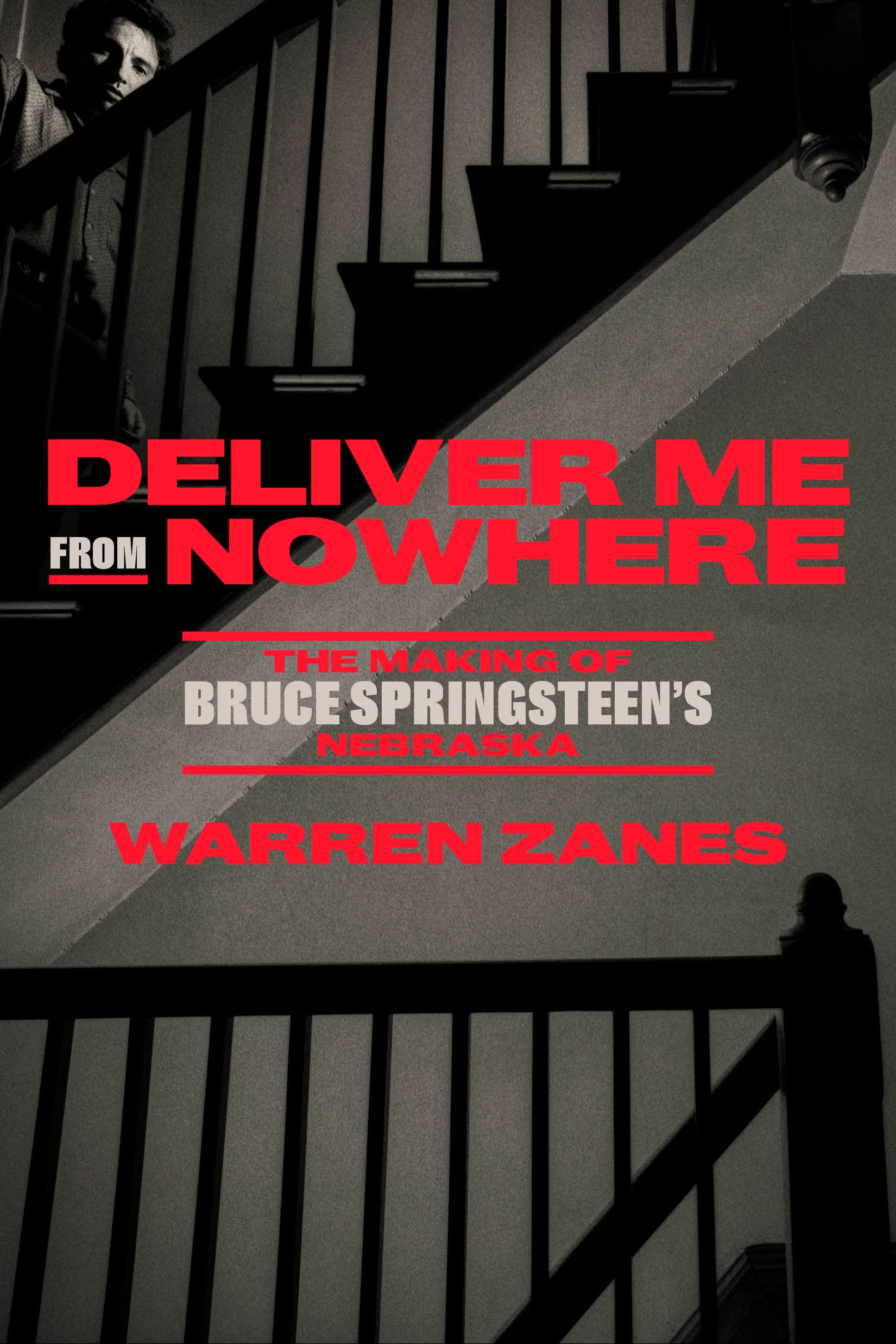 Nebraska is rough and unfinished, recorded on a cassette tape with a simple four-track recorder by Springsteen, alone in his bedroom, just as the digital future was announcing itself. And yet Springsteen now considers it his best album. Nebraska expressed a turmoil that was reflective of a mood in the country but was also a symptom of trouble in the artist's life, the beginnings of a mental breakdown that Springsteen would only talk about openly decades after the album's release.
Zanes, a fellow musician, spoke to many people involved with making Nebraska, including Springsteen. He also interviewed more than a dozen celebrated artists, from Rosanne Cash to Steven Van Zandt, about their reaction to the album. He interweaves these conversations with inquiries into the myriad cultural touchpoints, including Terence Malick's Badlands, that influenced Springsteen as he was writing the album's haunting songs. The result is a textured and revelatory account of not only a crucial moment in the career of an icon but also a recording that upended all expectations and predicted a home recording revolution.
CBS Sunday Morning presented a new interview with Springsteen on April 30 that took place in the very room in which the star wrote and recorded the album.
Related: Our interview with Zanes about his Petty biography
Zanes holds a PhD in visual and cultural studies from the University of Rochester. He played alongside Springsteen when he was a member of the Del Fuegos, and continues to record music. He is a Grammy-nominated producer of the PBS series Soundbreaking and a consulting producer on the Oscar-winning documentary Twenty Feet from Stardom. His work has appeared in Rolling Stone and The Oxford American, and he has served as a VP at the Rock and Roll Hall of Fame. He presently teaches at New York University.

Latest posts by Best Classic Bands Staff
(see all)