Walter Yetnikoff, Colorful Head of CBS Records Powerhouse, Dies
by Greg Brodsky
Walter Yetnikoff, who oversaw record industry powerhouse CBS Records in a nearly three-decade career during the industry's heady days of the '70s and '80s, died August 8, 2021. The cause of the mogul's death at age 87, reported by various sources citing his wife, Lynda, was not revealed. During his run at CBS Records which, since 1991 has been named Sony Music for its current corporate owners, the colorful executive oversaw the success of such best-sellers as Michael Jackson's Thriller, Bruce Springsteen's Born in the U.S.A., Billy Joel's The Stranger, and countless other multi-Platinum albums.
In one of his many acceptance speeches at the 1984 Grammy Awards, Jackson heaped praise on Yetnikoff thanking him for the success of the 1982 album, Thriller, and its seven hit singles. In 1983, MTV was essentially playing music videos only from white artists and had initially refused to air Jackson's "Billie Jean" clip. In a move out of the pages of The Godfather, Yetnikoff threatened to pull all of CBS Records' videos from the influential network unless they capitulated. MTV blinked and Jackson's phenomenal video paved the way for Thriller to become the biggest-selling album in music history.
Watch Yetnikoff join Jackson on stage for the artist's win for Album of the Year, at the 1984 Grammy Awards
Yetnikoff was born in Brooklyn, NY, on August 11, 1933, and received a law degree in 1956 from Columbia University. He joined CBS Records in 1962 and quickly rose through the ranks. In 1975, he was made President of CBS Records Group, overseeing the operation for 15 years and creating significant profits to the CBS Corporation thanks to the success of the label group's prestigious stable of artists on its Columbia and Epic labels. Yetnikoff is generally credited with developing and nurturing the careers of superstars such as Jackson, Springsteen, Joel, George Michael, Barbra Streisand, and dozens of others.
Rarely did a week or two go by where the bearded executive, with his unbuttoned shirt exposing a gold chain, wasn't seen with an A-list artist in the pages of the weekly music trade publications.
Yetnikoff was forced out of CBS Records in 1990 with a huge severance, reportedly $25 million. That same year, he was featured prominently in Hit Men: Power Brokers and Fast Money Inside the Music Business, a best-selling exposé that contained numerous details about the industry's seamier side.
He started a label, VelVel Records, named for the Yiddish nickname given to him by his grandmother. Years later, he was approached by Jackie Kennedy Onassis, an editor at Doubleday, about writing his life story. In 2004, he published his autobiography, Howling at the Moon: The Odyssey of a Monstrous Music Mogul in an Age of Excess, in which he acknowledged his years of alcohol and drugs excess.
"I'd come out of a coma around 7 or 8 a.m.," he told The New York Times in a 2004 interview. "By 9 I might have drunk a half a bottle of vodka. Then I would call someone at CBS, maybe the head of the network or accounting, and yell at them. I'd finally drag myself out of bed and get into the office around noon. The steward would immediately bring me a screwdriver."
Related: Musicians we've lost in 2021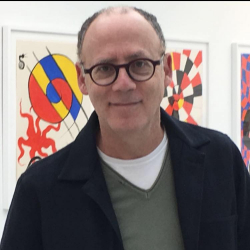 Latest posts by Greg Brodsky
(see all)