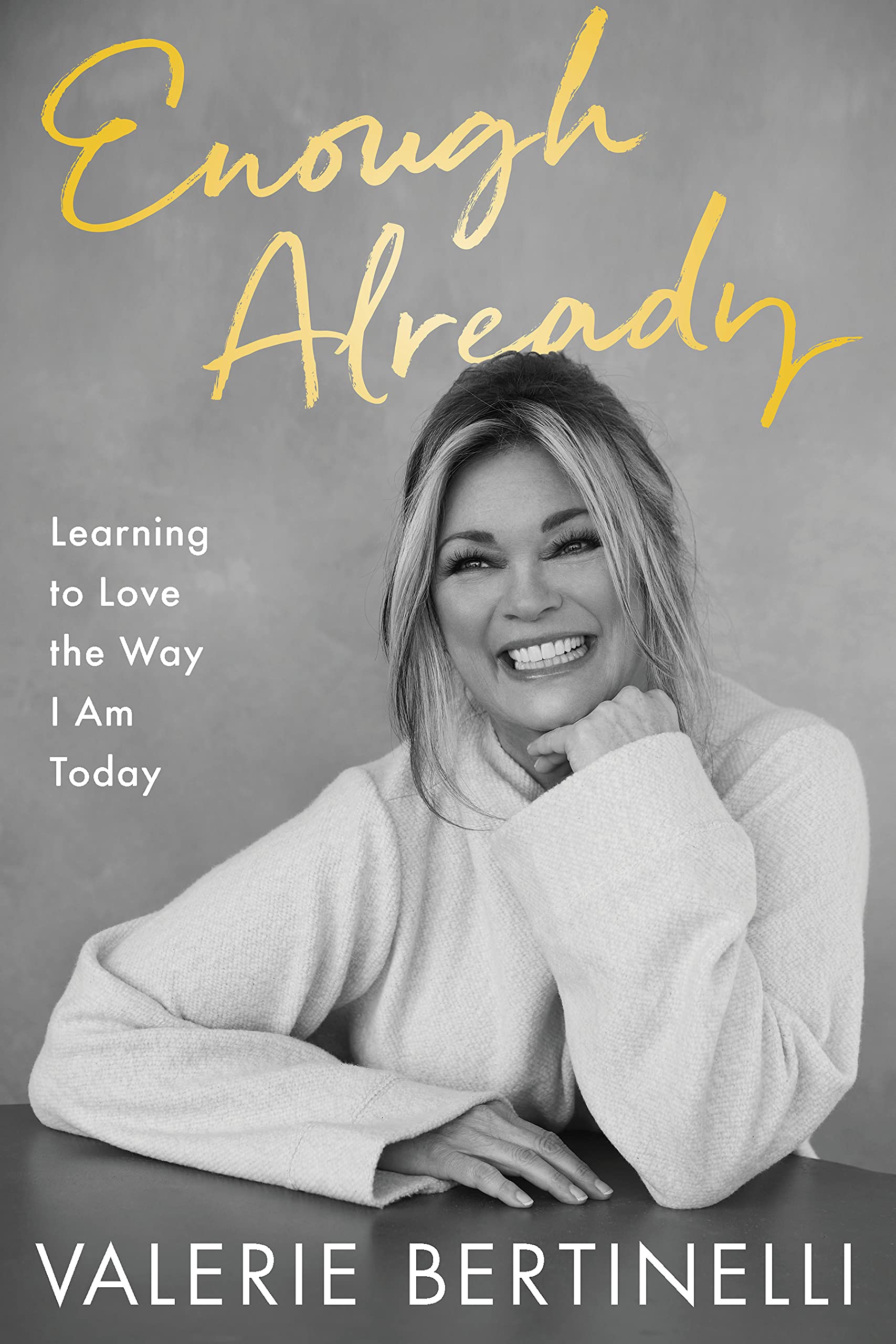 Valerie Bertinelli has revealed the final words of her ex-husband and "soulmate," Eddie Van Halen. The revelation comes from her new book, Enough Already: Learning to Love the Way I Am Today, via an excerpt that appeared today (Jan. 5, 2022) on People.com. The actress and TV host says she and their son, Wolfgang, visited Van Halen in the hospital every day during the final weeks of his life.
"'I love you' are the last words Ed says to Wolfie and me," she writes in the new book, coming Jan. 18, "and they are the last words we say to him before he stops breathing." Van Halen died on Oct. 6, 2020, at age 65.
The pair were wed on April 11, 1981. She was just shy of her 21st birthday. The guitar legend was 26. Their son, Wolfgang, was born in 1991 and later joined his father in Van Halen. The couple separated in 2001 and divorced in 2007.
"We were portrayed as a mismatch," she writes in the People.com excerpt. "The bad boy rock star and America's sweetheart but privately, Ed wasn't the person people thought he was and neither was I." They each remarried.
Van Halen had a series of health issues. He underwent hip replacement surgery in 1999. In 2000, he began receiving treatment for tongue cancer and was declared cancer-free two years later.
His cancer returned many years later. Bertinelli relates a visit he made to her on Thanksgiving Day 2019.
"I hope you don't think it's weird, you know, that I bought my ex-wife this gift and didn't get my wife anything," she says he said to her. "I just love you."
"He wants me to know he messed up [during our marriage]," she writes. "I contributed to our troubles too and I am also sorry." She separated from her second husband, Tom Vitale, last November.
Bertinelli is an actress and TV personality, best known for starring in the 70's sitcom One Day at a Time. She struggled with her weight for decades and now hosts the Emmy Award–winning Food Network show Valerie's Home Cooking as well as Kids Baking Championship.
Related: When Eddie Van Halen won the internet with family pics

Latest posts by Best Classic Bands Staff
(see all)