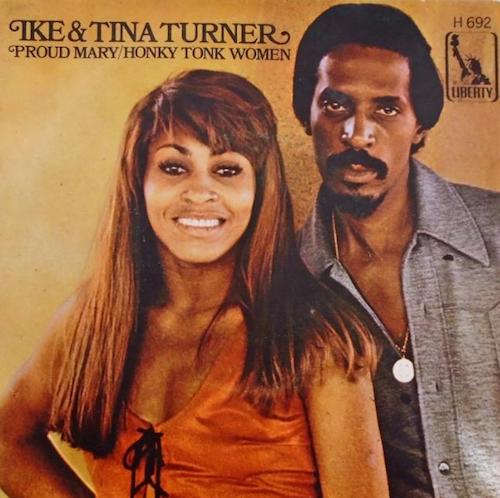 When they were young, many now-famous classic rock bands went to their own well of inspiration when they recorded or performed unlikely covers. The Rolling Stones, the Beatles, the Kinks, the Animals, the Yardbirds—and even Pink Floyd ("I'm a King Bee")—all mined American blues and R&B sources: Chuck Berry, Muddy Waters, Robert Johnson, Bo Diddley, Willie Dixon and more.
It was probably part homage and part hey-we're-new-at-this-and-just-starting-to-write-our-own-songs.
When they got more successful, more confident, these bands could go outside the cover song comfort zone, and go a little further afield. And that was the prompt for this piece: 15 unlikely or oddball covers from classic rock artists.
15. Janis Joplin with Big Brother and the Holding Company doing George and Ira Gershwin's and Dubose Heyward's "Summertime" Like the Doors' reach-back to Brecht-Weill (see number 4 below), Joplin goes old-soul deep and bluesy as she rips into this jazz standard from Porgy & Bess, with the classic line, "Your daddy's rich and your mama's good looking." The original context is a black mother singing it to her child, a powerful song of hope for the future.
14. Elton John doing White Plains' "My Baby Loves Lovin'" This 1970 top 20 song was one of those earworms of my youth, growing up glued to AM radio. The original was sung by a Brit group long faded from time, White Plains, whose singer was Tony Burrows. (He was also in the Pipkins, another band that scored a bubblegum hit back in the day, "Gimme Dat Ding," arranged by my namesake Big Jim Sullivan.) This rendition by Elton John is not him looking back through rose-colored, kitsch-tinted sunglasses decades down the road. It was recorded in his pre-fame days, when he was doing a lot of that sort of thing (covering hits for various labels and compilation albums). This surfaced in 1994 on a 20-song compilation, Chartbusters Go Pop. It's fun to hear the Elton-esque vocal inflections and the non-ironic infectiousness of this piece of pop piffle.
13. Roy Orbison doing Elvis Costello's "The Comedians" A key track on Orbison's magnificent comeback album, Mystery Girl, released shortly after his death in 1988. As great a writer as Elvis Costello can be, when it comes to singing, he's no Orbison, who takes this song and soars with it. The stately pace, lyrical thrust and swing toward the big crescendo certainly fit into Orbison's canon: "I can hardly hear the music from the carousel/The wind picks up, the carriage starts to sway/As one by one the lights go out, it's closing time/I see you take his hand and walk away/Walk away."
12. Jimi Hendrix Experience doing the Leaves' "Hey Joe" (Well, the Leaves got it out first in 1966 and charted at #31 in Billboard with it but authorship is murky.) The Leaves' version is uptempo garage-rock bliss, but Hendrix, who released his version not long after theirs, owns it. He transformed this song, as he did many others he touched, into something far deeper, and far more menacing: Joe is going somewhere with the gun in his hand and it's not going to end well, his girl having been caught messing around with another man.
11. David Bowie doing the Yardbirds' "Shapes of Things" With the bold Pin-Ups LP—not everything worked—released in 1973, Bowie told us he was not just the dazzling innovator of "Ziggy Stardust," but a deep fan of British music of the mid-'60s. Here, he's covering some his faves from London '64-'67 and my top pick is the Yardbirds' "Shapes of Things" By the time Bowie released it, the Yardbirds' psychedelic rock monster of 1966 seemed eons away. Bowie brought back the anti-war/pro-environmental thrust and stamped it with his brand of glam.
10. The Beach Boys doing the traditional "Shortenin' Bread" Generally considered a plantation song as well as, ironically enough, a children's song, it's a weird one. (The Aussie blog www.mamamia.com.au had it as one of seven racist children's songs you didn't know were racist.) We know the Beach Boys had peculiar taste in covers—from Bob Dylan's "The Times They Are a-Changin'" to Charles Manson's 'Cease to Exist" (re-worked as "Never Learn Not To Love"). But "Shortenin' Bread"? Well, there are opportunities for plenty of vocal harmonies that had to appeal to Brian Wilson and the Boys. You don't hear the original lyrics in the Beach Boys version, or many others, but there's some ugly racist crap in it way back when. The song is darn catchy, in that nagging, earworm, childlike way. Maybe it had to do with acid. The Monkees' Micky Dolenz wrote that while on LSD with Brian Wilson, John Lennon and Nilsson, Wilson played "Shortenin' Bread" over and over.
9. Queen doing Connie Francis' "Stupid Cupid" (sandwiched between Elvis' "Jailhouse Rock" and Gene Vincent's "Be Bop-a-Lula"). If it's one thing Queen made clear from the get-go—and continued with throughout their reign—it's that they could and would draw from any source material, no matter what the era or style. This mashup takes Queen back to the glory days of '50s rock and gives the Howard Greenfield/Neil Sedaka novelty song, a hit for Francis in 1958, a quick, frenzied one-verse workout. Gotta think Freddie Mercury dug the kitschy petulance: "Stupid Cupid you're a real mean guy/I'd like to clip your wings so you can't fly/I'm in love and it's a crying shame/And I know that you're the one to blame."
Related: 10 more unusual cover songs
8. Bruce Springsteen doing Suicide's "Dream Baby Dream" As we know from reading the Boss' autobio, he's got wide-ranging musical taste. He's a student and an explorer. (My friend, the Buzzcocks' Steve Diggle, was ultra-chuffed some years back when they met at a function and Springsteen knew and liked Buzzcocks music.) Still, the shocker here is that he'd dip into the catalog of Suicide, the avant-garde synth-based duo fronted by the late singer Alan Vega and keyboardist Martin Rev. Suicide roamed some dark territory—and seemed to antagonize conventional rock fans. (They regularly got bottled when they opened for the Cars.) Yet, this song, a gorgeous floater, fits Springsteen's ethos: "We gotta keep on dreaming … I just wanna see you smile. … Come on and open up your heart."
7. Ike and Tina Turner doing Creedence Clearwater Revival's "Proud Mary" Oh, mercy! I pretty much forgot about the CCR song after hearing this sexy, slow-smoldering/revved-up killer version, released in 1970, the year following CCR's original, by Ike and Tina. Tina's intro to the song may be the best ever: "You know, every now and then I think you might like to hear something from us nice and easy/But there's just one thing/You see, we never ever do nothing nice and easy/We always do it nice and rough/So we're gonna take the beginning of this song and do it easy/But then we're gonna do the finish rough/This is the way we do 'Proud Mary.'" She did not lie.
6. The Rolling Stones doing the Crystals' "Da Doo Ron Ron" (written by Jeff Barry, Ellie Greenwich and Phil Spector). Recorded in 1964, a year after the Crystals' song, it appears on various Stones bootlegs and is credited to the Stones, though some think it's Mick Jagger on vocals plus sidemen. Did we think the Stones had this pop sensibility or girl group-affinity back then? We did not.
5. Judas Priest doing Joan Baez's "Diamonds and Rust" No one could have predicted the veteran Brit hard rockers would have taken Baez's rather personal song about her ex-beau, Bob Dylan, and turned it into a flat-out, staccato-driven, non-Dylan-related raver, melody intact, but tempo ratcheted up. I've always smiled when I've heard this, thinking there's some humor involved—any pre-out-of-the-closet cues from Rob Halford?—and maybe there is a bit of wit, but mostly it's just an example of a prime musical truism: A great song transcends genre.
4. The Doors doing Brecht-Weill's "Alabama Song" Confession: When I first heard this as a kid, I had no idea who wrote it or who Bertolt Brecht and Kurt Weill were or, for that matter, that this was written in the 1920s. "Show me the way to the next whisky bar/Oh, don't ask why, oh, don't ask why"—yeah, that sounded like Jim Morrison, about to go on a bender. In this respect, maybe it's not the oddest cover choice in the world, but in jumping back four decades, the Doors certainly took late-'60s rock where it most often didn't go—'20s decadence. There is a link. Oh, and the "I tell you we must die." Yep, prescient Morrison-esque fatalism. (They also went back to the '50s for the slow and sad "Heartbreak Hotel," part of a medley with the blues standard "Rock Me Baby.")
Related: 10 cool covers of Prince songs
3. Deep Purple doing Neil Diamond's "Kentucky Woman" Love him or hate him, and there's ample arguments on both sides, Diamond wrote killer hooks—see: The Monkees—and the pre-Ian Gillan/David Coverdale Purple did this early on with Rod Evans on vocals, released only a year after Diamond's hit. What, you wonder, would these Brits know about a Kentucky woman? Probably nothing but, as is often the case, it hardly mattered. Added to (and improving) the song: Jon Lord's dominant Hammond organ bridge coming in about 2:15.
2. The Beatles doing "Till There Was You" (from the musical The Music Man, written by Meredith Willson). Who knew the Beatles had schmaltz in them? That's sort of a joke. But in 1963 who knew Paul McCartney was a nut for show tunes? McCartney has said he had no idea this song was part of The Music Man—his favorite version was Peggy Lee's—when he and the Beatles recorded it. While at odds with the early Beatles' rough-and-tumble live sound—to say nothing of the upbeat pop-rock of their breakthrough hits of "She Loves You" and "I Want to Hold Your Hand," on With the Beatles (U.K.) and Meet the Beatles (U.S.)—it was the Beatles' bid to appeal to an older (non-teen) audience and entice the A&R powers that were.
1. The Who doing the Beach Boys' "Barbara Ann" (popularized by the Beach Boys, written by Fred Fassert and originally recorded by the Regents four years before the Boys). The Who's drummer Keith Moon loved the Beach Boys—check out his warbly "Don't Worry Baby" on his one and only solo LP, Two Sides of the Moon—and Moonie (a very occasional Who singer) gets to sing high harmony here, which you just know from this video link delighted him no end. The Beach Boys represented Moonie's California dreaming and the fantasy (at the time) of leaving dreary old England for the land of endless beaches and babes. Lots of kick-ass guitar here from Pete Townshend, too. Some giggling, also, just like the Beach Boys rendition.

Latest posts by Jim Sullivan
(see all)