U2 Reimagine Some of Their Best Work on 'Songs of Surrender'
by Jeff Burger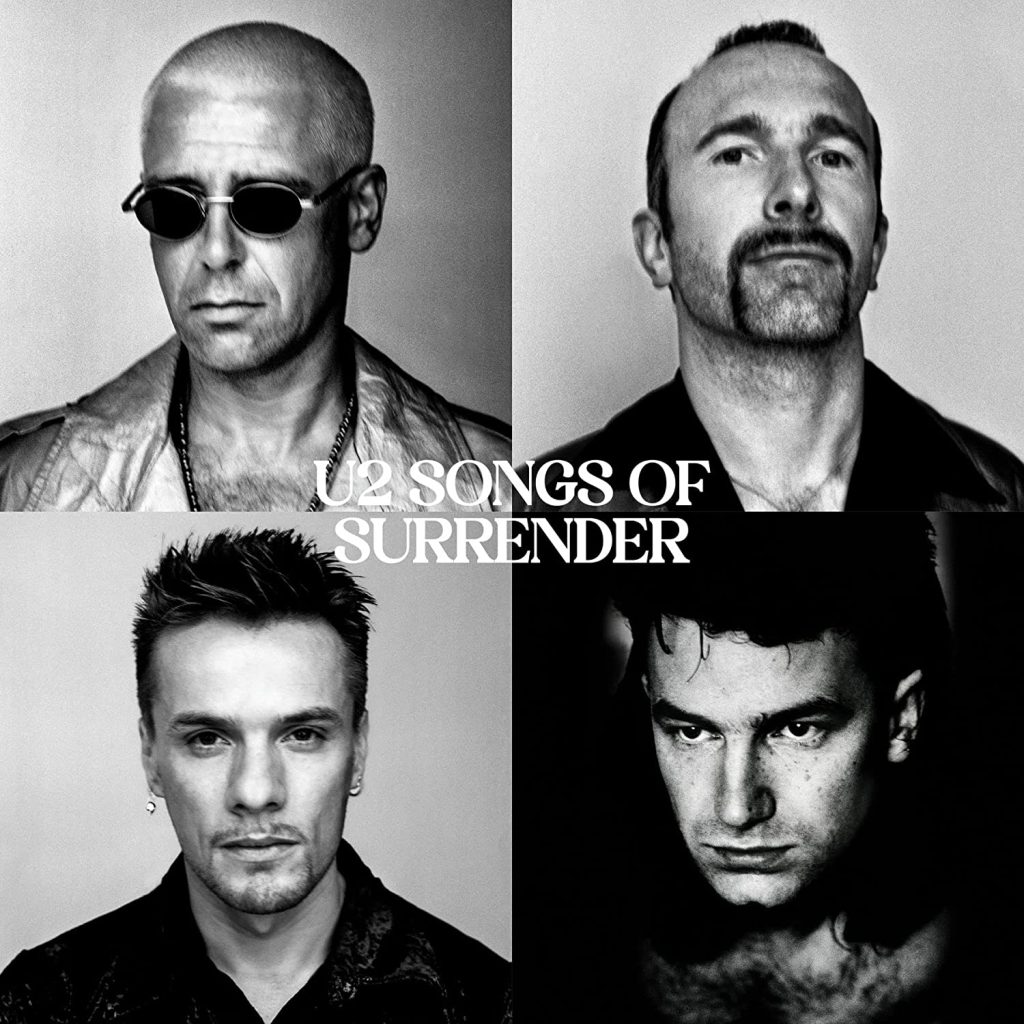 At first glance, the list of familiar tunes on U2's Songs of Surrender might suggest an anthology of previously released material or a collection of demos, rehearsal recordings and alternate takes from the vaults. In fact, it's neither. Like such artists as Paul Simon and Cat Stevens, U2 has succumbed to the temptation to revisit and reinterpret their old material. The 40 tracks in this numbered, limited-edition, four-CD set, released in March 2023, are all newly recorded renditions of songs from the group's catalog.
You'll find many, though not all, of U2's best and best-known songs in the package, including Achtung Baby's "One"; The Joshua Tree's "Where the Street Have No Name," "I Still Haven't Found What I'm Looking For" and "With or Without You"; All That You Can't Leave Behind's "Stuck in a Moment You Can't Get Out Of" and "Beautiful Day"; The Unforgettable Fire's "Pride (In the Name of Love)"; War's "Sunday Bloody Sunday"; and How to Dismantle an Atomic Bomb's "Vertigo." The program also embraces some deep cuts.
"Much of our work was written and recorded when U2 were a bunch of very young men," explains guitarist and keyboardist The Edge, who compiled and produced the set. "Those songs mean something quite different to us now…We started to imagine what it would be like to bring those songs back with us to the present day and give them the benefit, or otherwise, of a 21st-century reimagining."
The Edge cogently sums up the result of that imagining when he notes that "intimacy replaced post-punk urgency" on the new recordings, which differ dramatically from the originals. Bono's vocals are emotive but relatively subdued here and are more likely to be accompanied by soft piano and acoustic guitar than by ringing, rhythmic electric guitar work. Some lyrics have been revamped as well. The 2023 version of "Red Hill Mining Town" tells its story in the past tense, for example, while "Walk On," which is now subtitled "(Ukraine)," has some new lines that address the war there.
Everything on Songs of Surrender is well performed; the material ranges only from very good to great; and nothing here suggests that Bono isn't still one of the world's finest rock singers. Moreover, the stripped-down productions put more focus on some of the excellent lyrics than the original recordings did. A few tracks—such as "Stay (Faraway, So Close!)," which garners a nuanced Bono vocal—outshine the originals by any measure.
Related: Our review of the All That You Can't Leave Behind Deluxe Edition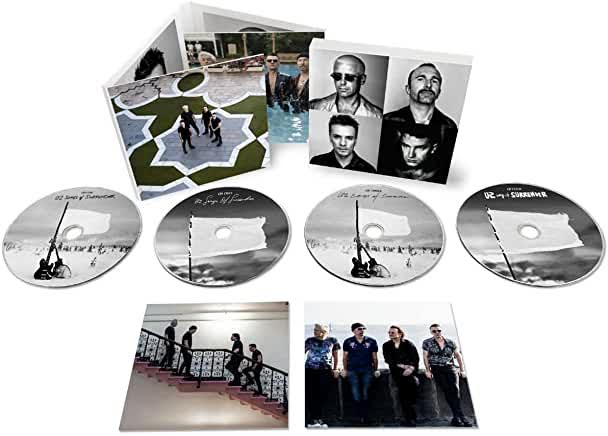 All that said, the lion's share of these recordings sound relatively enervated compared with the frequently anthemic well-known versions, whose pulsating rhythms, high-octane guitar work and spirited vocals prove a good match for lyrics that invariably deal with intense subject matter. After an organ intro, for example, the original "Where the Streets Have No Name" explodes like a bomb, with a tempo of 126 beats per minute, prominent electric guitar and a passion-soaked Bono vocal. The new rendition, on the other hand, is a quiet, slow-paced meditation. Similarly, the new version of "Beautiful Day" replaces the original's exuberant music with gentle understatement.
If forced to choose, many listeners would probably opt for the previous renditions of most of these songs. Of course, though, you don't have to choose, and it's likely that lots of U2 fans will appreciate the opportunity to own both versions.
Latest posts by Jeff Burger
(see all)