Tori Amos' third studio album, 1996's Boys for Pele, will get the expanded reissue treatment from Rhino Records on November 18. The album will be released as a two-CD deluxe edition, with rare and previously unreleased bonus tracks, and as a two-LP vinyl set.
A collection of songs about mythology (Pele was a Hawaiian volcano goddess), suppression and self-discovery, the record became one of Amos' most successful, debuting at #2 on the album charts in both the U.S. and the U.K. Boys for Pele also hit the top 10 in Australia, Austria, Belgium, Holland, Germany and Sweden.
The deluxe CD package includes a newly remastered version of the original album, along with a selection of B-sides, rare recordings and four previously unreleased tracks. Pre-order is available here. The vinyl features the original album, sans bonus material; pre-order here.
Amos recorded the album in a church in Delganey, County Wicklow, and an old Georgian house in County Cork, Ireland. In addition to album fan favorites "Caught a Lite Sneeze" and "Hey Jupiter," the Armand Van Helden remix of "Professional Widow" was #1 on the U.K. singles chart and U.S. dance chart.
According to the press release announcing the reissue, Amos was so prolific writing Boys for Pele that a number of songs were left off the album and released as B-sides. Many of them can be found among the 21 bonus tracks that appear on the deluxe edition, including "Toodles Mr. Jim" and "Frog On My Toe." Other rarities include the demo for "Fire-Eater's Wife/Beauty Queen" and live recordings of "Honey," "Sugar" and "Professional Widow." Four unreleased tunes make their debut on the collection: "To The Fair Motormaids of Japan," "Talula" (M&M Mix), "In The Springtime Of His Voodoo (Rookery Ending)" and "Sucker."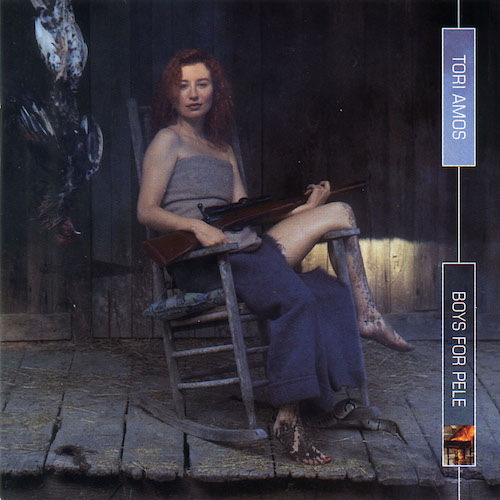 Boys For Pele: Deluxe Edition Track Listing
Disc One: Original Album
Beauty Queen/Horses
Blood Roses
Father Lucifer
Professional Widow
Mr. Zebra
Marianne
Caught a Lite Sneeze
Muhammad My Friend
Hey Jupiter
Way Down
Little Amsterdam"
Talula
Not the Red Baron
Agent Orange
Doughnut Song
In the Springtime of His Voodoo
Putting the Damage On
Twinkle
Disc Two: Bonus Tracks
Hey Jupiter – The Dakota Version
To The Fair Motormaids Of Japan
That's What I Like Mick (The Sandwich Song)
Fire-Eater's Wife/Beauty Queen – Demo Version
Professional Widow – Armand's Star Trunk Funkin' Mix (Radio Edit)
Sugar – Live
Alamo
Talula – M&M Mix
Professional Widow – Merry Widow Version (Live)
Frog On My Toe
Hungarian Wedding Song
Walk To Dublin (Sucker Reprise)
Toodles Mr. Jim
Sister Named Desire
Amazing Grace/Til The Chicken
This Old Man
Sucker
Honey – Live
Graveyard
London Girls
In The Springtime Of His Voodoo (Rookery Ending)
Never miss a post! Sign up for Best Classic Bands' Newsletter; form is on every page.
Watch the official video for one of the big hits from Boys for Pele

Latest posts by Best Classic Bands Staff
(see all)