Tom Jones has released his first new studio album in over five years, Surrounded By Time, recorded during lockdown. The album, which arrived on May 7, 2021, includes songs written by Bob Dylan ("One More Cup of Coffee") and Cat Stevens ("Popstar"), as well as a cover of the Academy Award-winning song, "The Windmills of Your Mind." Listen to many of the tracks below.
The singing legend, who turned 81 on June 7, has been serving as a coach on the U.K. version of the television talent show The Voice since 2012.
In notes on his Facebook page about the album, Jones wrote, "Last year, during lockdown and after 5 years of enormous personal changes, I finally found the need to express myself again through my music. So I got into the studio with some great friends and musicians and created a new album!
"Who expects what is always so completely unexpected? My personal clock started ticking in 1940, and with all the magnificent strangeness of life on this planet both speeding up and slowing down, the album is titled Surrounded By Time."
Listen to his commanding vocal on "The Windmills of Your Mind"
Of his Dylan cover, Jones says, ""Years ago I was a bit of a tearaway, finding myself in situations and with people I shouldn't have been with. For me all these years later when I hear the line about going down to the valley below, I don't just think about the reality of going too far, but also the hangover. I can't be that person any more but I start singing that song, and I'm right back there."
Listen to his cover of "One More Cup of Coffee"
"Each song tells a story that comes from me and reflects my own experience at some time or another. It's been a helluva ride, and I am really, really proud of this record – it's a great listen and I hope you take a moment to give it some Time.
"Come along with me on this storybook ride… I guarantee you'll love it!"
Listen to Jones' dramatic reading of the Waterboys' "This is the Sea"
Of his recording of Stevens' "Pop Star," Jones says, "To me, 'Pop Star' is all about the excitement I felt at the time of my first success, and I imagine that a great many bands and artists feel the same when things start to happen for them. To be on TV for the first time, to get your first important gigs, and to go to the bank with your first earnings… what could be better than that? This track contains all that fantastic energy and brings back great memories for me."
Watch the video for "Pop Star"
The first release was "Talking Reality Television Blues," written by singer-songwriter Todd Snider.
"I was there when TV started – didn't know I'd become a part of it – but it could be that its power is to remind us how wonderful, crazy and inventive we are, but also how scary the reality it reflects can be," says Jones about the song.
Watch the official video for "Talking Reality Television Blues"
The song was first released on Snider's critically acclaimed album Cash Cabin Sessions Vol. 3 which came out in 2019. As to Jones covering him, Snider says, "Tom Jones is as great as a singer as there has ever been," adding, "I prefer his version of the song to my own."
Watch the video for "No Hole in My Head"
From the album's announcement: Co-produced by Ethan Johns and Mark Woodward, Surrounded By Time marks out new territory with a sonic landscape of outstanding musicianship and a vocal delivery that re-imagines a diverse set of songs of personal importance that have impacted the artist throughout a long, unpredictable but undeniably impressive career.
Jones has 2021 tour dates on his calendar. Tickets are available via Ticketmaster and here.
Surrounded By Time Tracklist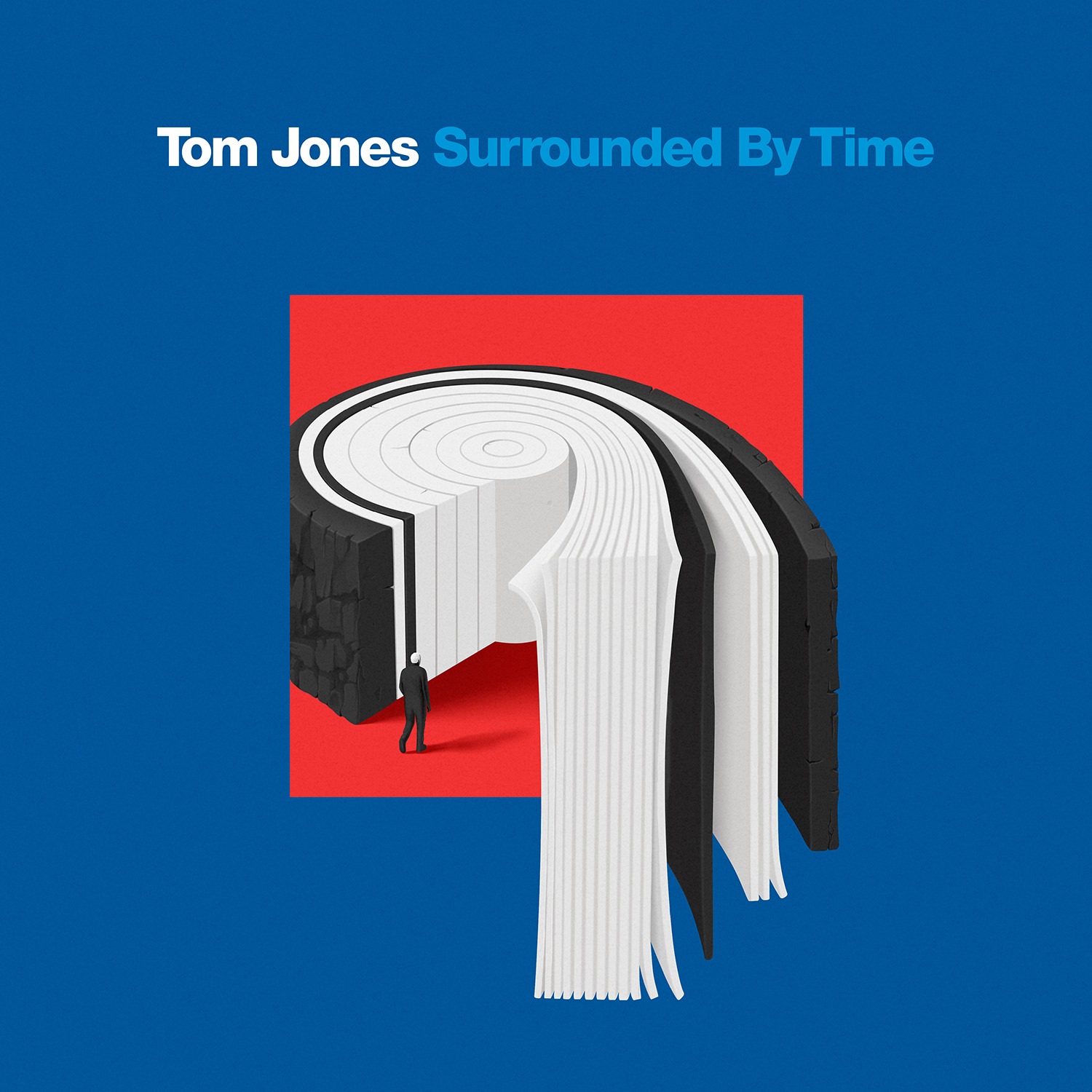 1. I Won't Crumble With You If You Fall (Bernice Johnson Reagon)
2. The Windmills Of Your Mind (Michel Legrand/Alan & Marilyn Bergman)
3. Popstar (Cat Stevens/Yusuf Islam)
4. No Hole In My Head (Malvina Reynolds)
5. Talking Reality Television Blues (Todd Snider)
6. I Won't Lie (Michael Kiwanuka & Paul Butler)
7. This is the Sea (Michael Scott)
8. One More Cup Of Coffee (Bob Dylan)
9. Samson And Delilah (Tom Jones, Ethan Johns, Mark Woodward)
10. Mother Earth (Tony Joe White)
11. I'm Growing Old (Bobby Cole)
12. Lazurus Man (Terry Callier)
Watch Jones perform "I'm Growing Old"
Related: Our review of Jones in concert from 2016

Latest posts by Best Classic Bands Staff
(see all)