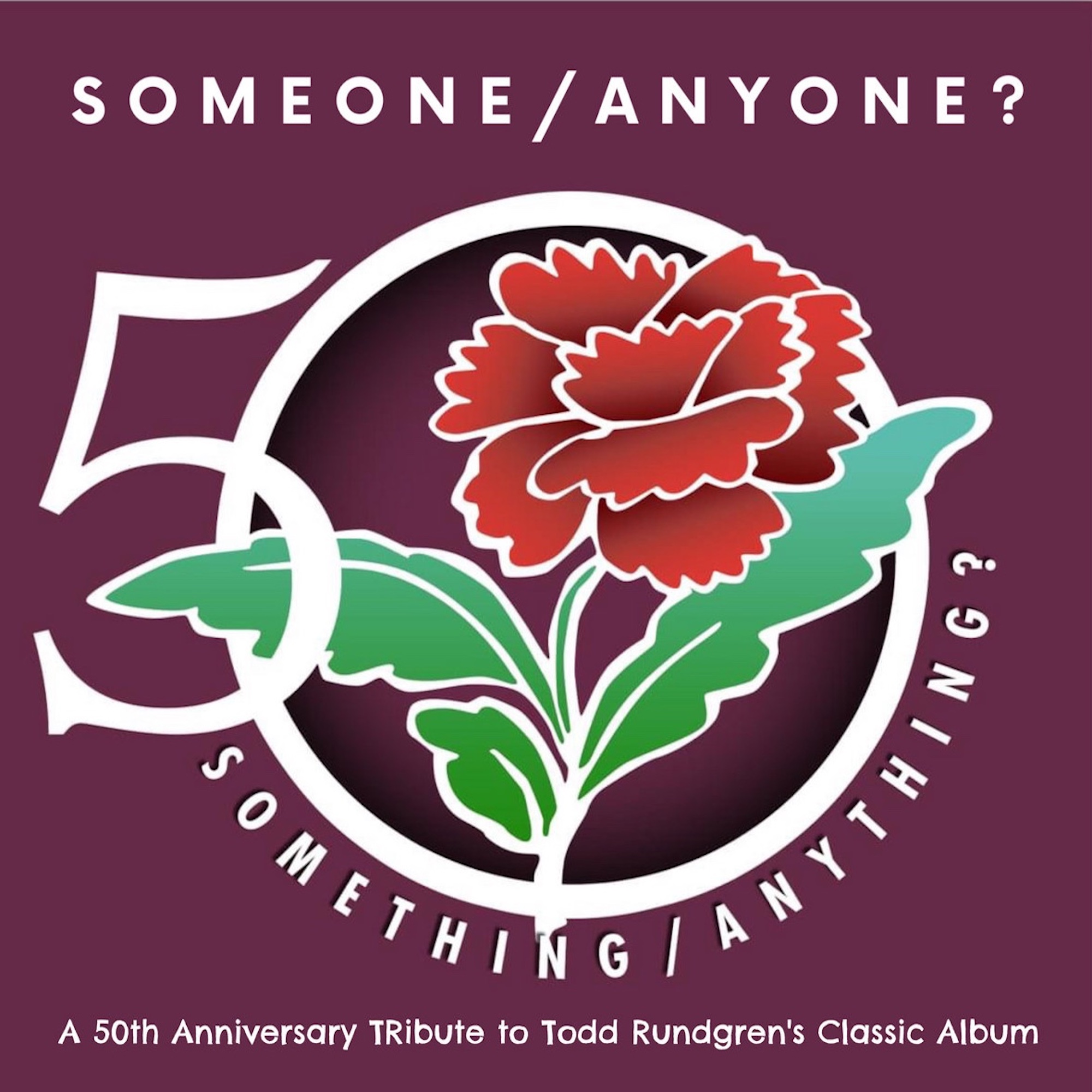 Todd Rundgren's acclaimed 1972's Something/Anything? album is the subject of a 50th Anniversary tribute album from a diverse group of artists. The original two-LP set included his top 5 single, "Hello It's Me," as well as such favorites as "I Saw the Light," and "Couldn't I Just Tell You." The new release, Someone/Anyone?, includes performances by Kasim Sulton, Rundgren's bandmate in Utopia, Louise Goffin, Marshall Crenshaw, and Stan Lynch of Tom Petty & the Heartbreakers. The tribute collection arrived on Feb. 1, 2022, fifty years to the month after the Rundgren original.
After decades of eligibility, Rundgren was inducted into the Rock and Roll Hall of Fame's Class of 2021. "Hello It's Me" was prominently featured in the premiere episode of HBO Max's Sex and the City revival series, And Just Like That.
The 25 tracks are presented in the same order as the original. Jordan Rudess (Dream Theater), Dennis Diken (the Smithereens), and members of Brian Wilson's touring band are among the other artists.
The collection is available for order here. The album has received Rundgren's blessing. All net profits from sales will go to his Spirit of Harmony charity, which advocates music in schools.
Listen to "The Night the Carousel Burned Down," featuring Sulton on lead vocals
The album is the brainchild of Echo in the Canyon producer/multi-instrumentalist Fernando Perdomo. Says Perdomo, "Something/Anything? is the classic Todd Rundgren album," observes Perdomo, "equal parts commercial and eclectic, it's considered a quirky masterpiece in the same way as The Beach Boys' Pet Sounds and Big Star's Third. And it's still turning heads today."
Watch Goffin perform "I Saw the Light"
Someone/Anyone? Track Listing
I Saw the Light – Louise Goffin
It Wouldn't Have Made Any Difference – Ken Sharp
Wolfman Jack – Tiny Demons
Cold Morning Light – Probyn Gregory
It Takes Two to Tango (This is For the Girls) – Nezrok
Sweeter Memories – Geoff Pearlman
Intro (Sounds of the Studio) – Astral Drive
Breathless – Fernando Perdomo and Jordan Rudess
The Night the Carousel Burned Down – Kasim Sulton
Saving Grace – Victor Wainwright and Wildroots
Marlene – Astral Drive
Song of the Viking – Adrian Bourgeois
I Went to the Mirror – Phil Parlapiano
Black Maria – Rob Bonfiglio, Stan Lynch and Stephen Dees
One More Day (No Word) – Creamer
Couldn't I just Tell You – Marshall Crenshaw
Torch Song – Van Duren
Little Red Lights – James Booth and the Return
Overture: Money/Messin' With the Kid – Miami Beach HS Rock Ensemble and Albert Castiglia Band
Dust in the Wind – Secret Society
Piss Aaron – Dode Prickett and Brian Grace
Hello It's Me – Brent Bourgeois
Some Folks Even Whiter Than Me – Dave Shulz
You Left Me Sore – Intoxicats
Slut – John Powhida Airport
I recently contributed to the track "Breathless" with @fperdomo from the forthcoming tribute to @toddrundgren's classic album "Something Anything?"

Enjoy this little snippet.#FernandoPerdomo #JordanRudess #ToddRundgren #Breathless #SomethingAnything #Collabortion pic.twitter.com/YlIibI0Mgr

— Jordan Rudess (@Jcrudess) December 18, 2021
Bonus Tracks
Money – Miami Beach HS Rock Ensemble
Messin' With the Kid – Albert Castiglia Band
Saving Grace – Adrian Bourgeois
Marlene – Rob Bonfiglio
Rundgren's original album was certified Gold, several years after it was released.
Related: The inside story of how "Hello It's Me" became a pop success

Latest posts by Best Classic Bands Staff
(see all)