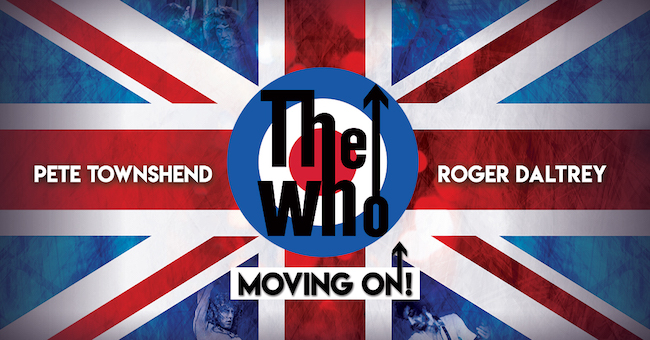 The Who began the first leg of their 2019 North American tour on Tuesday night (May 7) in Grand Rapids, Mich. The concert at Van Andel Arena was the first of 12 shows with the band performing with local orchestras. And on the crowded stage, Pete Townshend shouted "Great to see you guys!"
(The Who hadn't performed since October 21, 2017. In 2018, Roger Daltrey presented Tommy with local orchestras in a series of U.S. dates. A live recording from that tour is being released on June 14.)
The opening night setlist leaned heavily on the rock operas, 1969's Tommy and 1973's Quadrophenia, and the concert kicked off with the first five songs from Tommy.
(At 73, Townshend was able to hit the difficult high notes early on in "It's a Boy.")
Three other tracks from the double album followed: "The Acid Queen" and the classic rock war horses, "Pinball Wizard" and "We're Not Gonna Take It."
Watch "Overture," "It's a Boy" and "1921"
Watch the orchestral version of "Pinball Wizard" with an unusual finish
Other Who favorites also got the orchestral treatment during the first set.
Watch them perform "Who Are You"
"Won't Get Fooled Again" was performed acoustically during The Who's brief set in between orchestral sets. As it began with Townshend strumming his guitar, few recognized it until Daltrey started singing the familiar lyrics.
The second orchestral set was devoted largely to Quadrophenia.
"Love Reign O'er Me" received an extra instrumental intro.
The violin solo on the studio recording of "Baba O'Riley," customarily performed in concert by Roger Daltrey on harmonica, was more than capably handled at this concert by violinist Katie Jacoby from the orchestra.
Watch the evening's finale, "Baba O'Riley"
Not included were such concert staples as "My Generation" and "I Can't Explain." In their place was "Imagine a Man," from 1975's The Who By Numbers, in its live debut.
The Who, Van Andel Arena, Grand Rapids, MI, May 7, 2019, Setlist
Orchestra Set 1
Overture
It's a Boy
1921
Amazing Journey
Sparks
The Acid Queen
Pinball Wizard
We're Not Gonna Take It
Who Are You
Imagine a Man
Eminence Front
Join Together
The Who
The Kids Are Alright
Won't Get Fooled Again (acoustic)
Behind Blue Eyes
Tea & Theatre
Orchestra Set 2
I'm One
The Punk Meets the Godfather
5:15
Drowned
The Rock
Love Reign O'er Me
Baba O'Riley
The spring leg continues through June 1. Tickets are available at Ticketmaster and here.

Latest posts by Best Classic Bands Staff
(see all)