The Swinging Blue Jeans: Echoing the Beatles—Until They Didn't
by Jeff Burger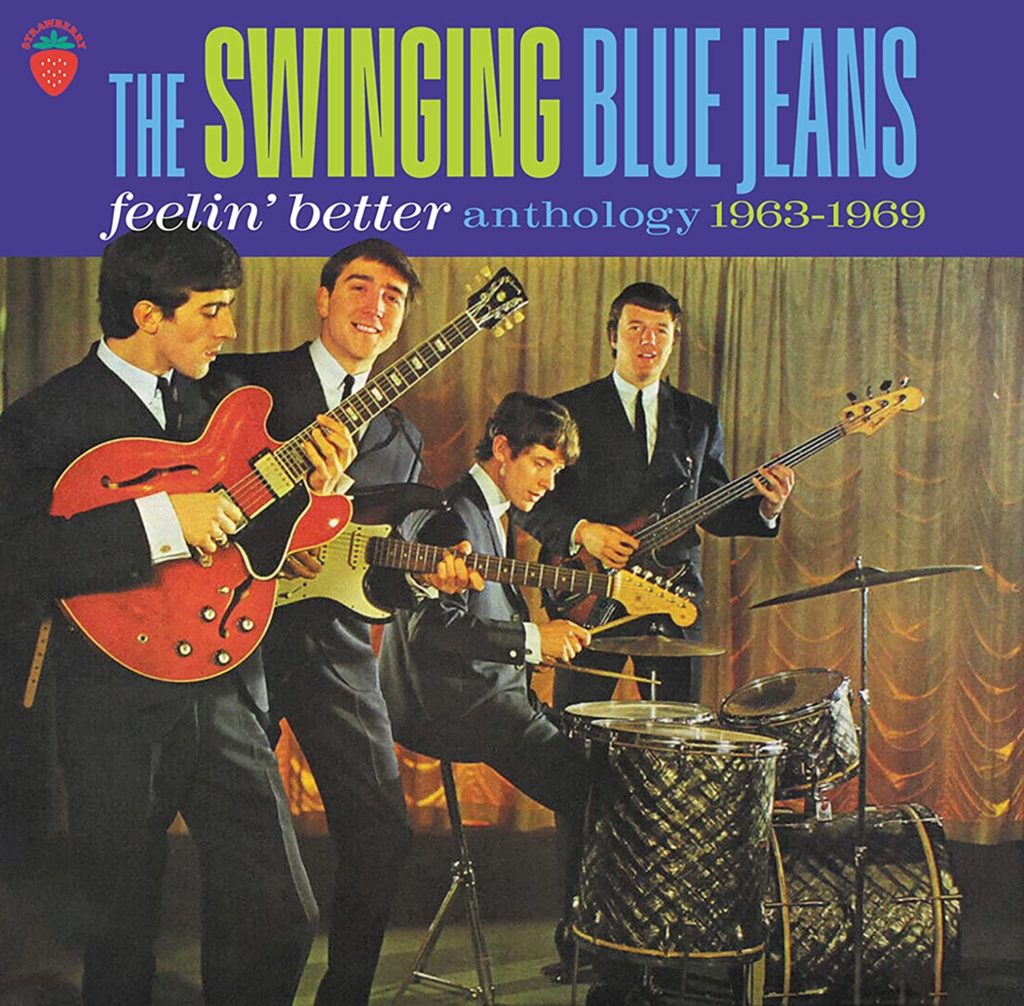 In the early 1960s, the Swinging Blue Jeans were in pretty much the same place as the Beatles—not just musically but literally. They had a residency at Liverpool, England's Cavern Club, where the Beatles, who also famously performed there, once appeared as their guests. Like the Fab Four, moreover, they honed their act at Hamburg, Germany's Star Club and recorded German versions of a few of their songs. They also combined Merseybeat originals with covers of records by American acts they admired, including some of the same numbers the Beatles interpreted, such as Little Richard's "Long Tall Sally" and Larry Williams' "Dizzy Miss Lizzy." They covered the Beatles' "This Boy" and the Beatles, in turn, performed their "Hippy Hippy Shake." Plus, their records often sound a lot like the early John, Paul, George and Ringo (though at times they seem more redolent of such other British Invasion acts as the Searchers and the Dave Clark Five.)
So, why do the Beatles remain an international phenomenon more than half a century later while the Swinging Blue Jeans faded like an old pair of jeans? One reason is that the Beatles and manager Brian Epstein maintained a sharp focus on the American market, where they exploded. More importantly, the Beatles grew artistically at an astonishing rate, moving, for example, from "I Want to Hold Your Hand" in 1963 to "Penny Lane" and "Strawberry Fields Forever" just four years later. By contrast, the Blue Jeans' music in the late '60s seems little changed from what they offered a few years earlier when they scored their only U.S. hits, 1963's aforementioned "Hippy Hippy Shake," which made it to #24, and 1964's "Good Golly Miss Molly," a Little Richard cover that stalled at #44.
Nevertheless, the group has been the subject of several anthologies, a few of which are expansive enough to make you question the penultimate word in the title of 1993's 26-track The Hippy Hippy Shake: The Definitive Collection. One such package is the new three-CD, 103-song Feelin' Better—Anthology 1963-1969, which features extensive liner notes and embraces everything the Swinging Blue Jeans recorded between 1963 and 1969, including a rare Canadian LP, a single that originally appeared only in Scandinavia, German recordings, and both mono and stereo versions of some tracks.
Related: A dozen "lost" British Invasion hits
Given the group's limitations, you may wonder what justifies such a comprehensive collection. Well, for starters, the Blue Jeans enjoyed somewhat more success in England than they did on the other side of the pond (and this anthology issues from a British label). They had five hits in the U.K., and two of those—"Hippy Hippy Shake" and "You're No Good"—approached the top of the charts. Also, while this outfit turned out to lack the growth potential of the Beatles, they did deliver mostly well-chosen material as well as consistently strong vocal work and the sort of enthusiasm that characterized the best Merseybeat acts. Arguably, none of their work is essential, but the vast majority of it is enjoyable.
Latest posts by Jeff Burger
(see all)