The Stills-Young Band's 'Long May You Run': Good Intentions
by Mark Leviton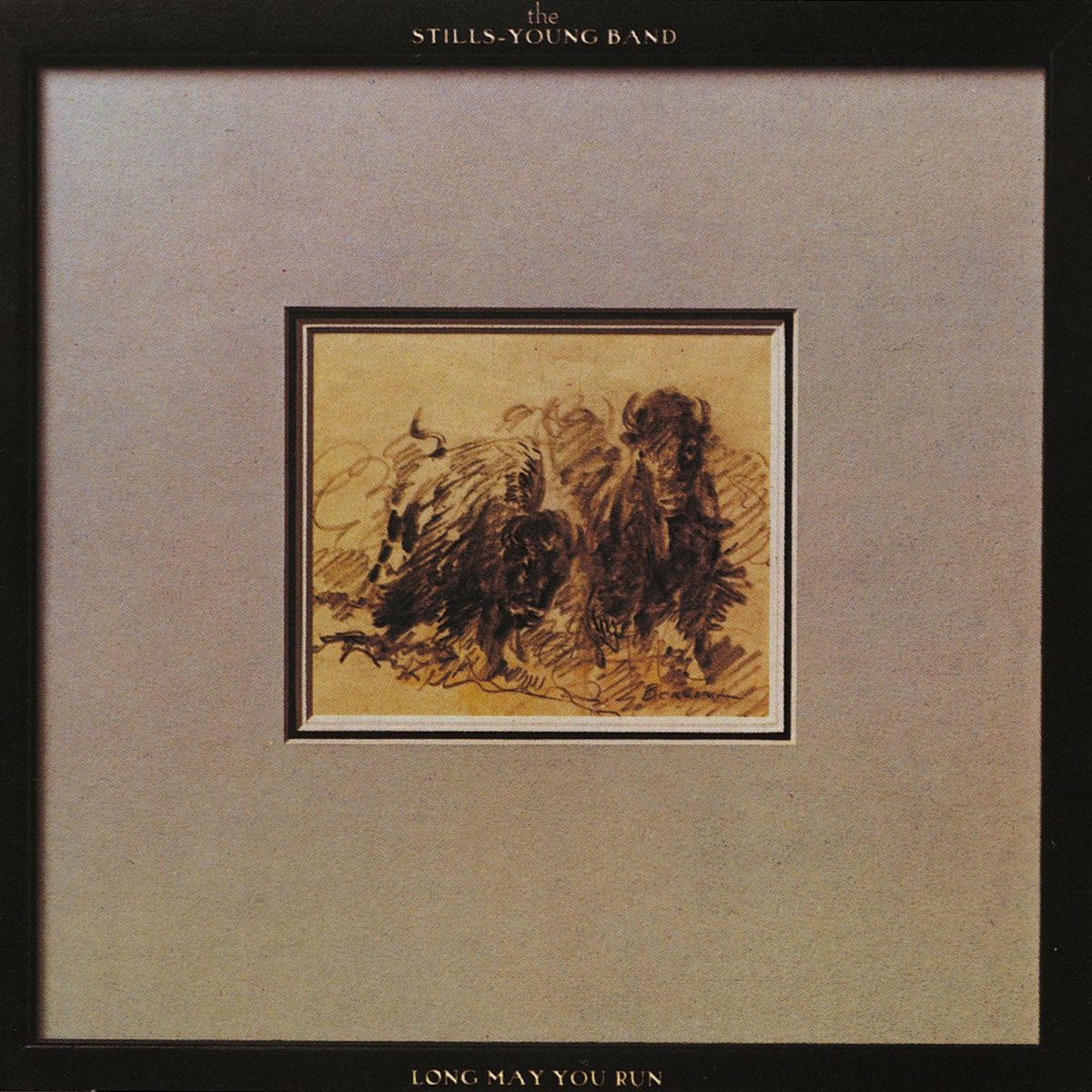 In 1973, David Crosby, Stephen Stills, Graham Nash and Neil Young spent about as much time bickering with each other as they did attempting to record the followup to their Déjà Vu album. As Nash told biographer Dave Zimmer, "You get so high with the prospect of doing a great album that the temptation to just put up with other people's bullshit is great." After some fruitful rehearsal time in Hawaii, Nash says the sessions at Young's ranch "turned to a piece of shit." Stills agreed: "Nobody could take criticism from their partners. It was silly."
With a CSN&Y tour on hold, Young worked on what became Tonight's the Night and On the Beach, Stills became busy with a tour of his group Manassas and preparing his first solo album for a new label, Columbia (the plan was to call it As I Come of Age), and the potent Crosby-Nash combination played live shows as a duo while Nash prepped a solo LP, Wild Tales, released in December.
In 1974, a stadium tour was finally booked, viewed by some as a "reunion money-grab." Stills joked to Rolling Stone's Cameron Crowe, "We did one [tour] for the art and the music, one for the chicks. This one's for the cash." In his 2012 book Waging Heavy Peace, Young agreed with "the group catalyst" Crosby's previously vented criticisms of the tour, writing, "Most of these big stadium shows were just no good. The technology was not there for the sound. It was all about the egos of everyone. The group was more into showboating than the music. It was a huge disappointment."
The infighting could be fierce offstage, but the nearly four-hour shows were rapturously received by audiences. Attempts to record together in the studio once again sputtered out, with Crosby and Nash funneling new songs into the album Wind on the Water and Stills touring solo, telling journalist Barbara Charone, "Neil Young backs me up better than anyone in the world. He understands what I'm going for. Neil allows me to explore my chops. What I want to do is make an album with Neil. We'd terrorize the industry."
In summer 1975, unannounced, Young joined Stills onstage on the U.C. Berkeley, Stanford and UCLA campuses, with Stills yelling, "The spirit of Buffalo Springfield is back!" after one long guitar jam. By the spring of '76 they were in Miami's Criteria Studios in a cooperative mood: "Whenever we play together, I teach Neil a little more about being polished. He teaches me a little more about being real," said Stills. Young even invited Nash and Crosby to Miami, and they contributed to the sessions before they headed back to the West Coast to finish their own Whistling Down the Wire LP. Their vocals were removed at Young's insistence. "F*ck 'em," Nash said in Crawdaddy at the time, fuming about Stills and Young. "They're not in it for the right reasons. I will not work with them again."
With Stills' current back-up group in support, the Stills-Young Band began touring June 23, 1976, in Michigan with an album in the can. It was released on September 20 as Long May You Run, an ironic title given Young had already bailed halfway through the bookings, leaving Stills to honor the duo's commitments. Young sent a telegram reading, "Dear Stephen, funny how some things that start spontaneously end that way. Eat a peach. Neil." Over the years, Young has been evasive about exactly what caused his sudden departure. Stills later told Zimmer, "The road to hell is paved with good intentions. And it never got beyond the intentions."
Stills and Young produced Long May You Run with help from veterans Don Gehman and Tom Dowd. Jerry Aiello contributes keyboards with Stills and Young, George "Chocolate" Perry is on bass; Joe Vitale and Joe Lala handle drums and percussion. There are no co-writes on the album, which simply alternates between Stills and Young songs, nine in all. At times it seems like two solo albums artificially mashed together, but there are moments where the combination catches fire and it seems a true collaboration.
The title track, a mid-tempo ode to "Mort," Young's 1948 Buick Roadmaster hearse, leads off. Young's harmonica and acoustic guitar take the lead, and his vocal is double-tracked much of the time, with Stills joining the chorus. It's one of Young's most melodic tunes, and he sings it with a real sweetness. It's become an anthem that fans have used at weddings, funerals and all manner of commemorations. (Young sang it on the last broadcast of Conan O'Brien's Tonight Show run and at the conclusion of the 2010 Winter Olympics in Vancouver.)
Stills' passionate "Make Love to You" is next, with Aiello playing a perfect Hammond B-3 organ, and Stills laying down any number of excellent guitar lines, on both electric and acoustic. His vocal is compelling, with his slight burr bringing in some hurt to the lyrics. Vitale plays flute in the unusual bridge section.
Related: Our interview with Joe Vitale
Watch Stills perform "Make Love to You" live in 1979
Lala's congas are prominent in the rhythm arrangement on Young's sultry and simple "Midnight on the Bay." Young sings in his highest register, and takes an effective harmonica solo, but it's hard to pinpoint Stills' contribution.
"Black Coral" is a Latin-tinged Stills performance unfortunately underpinned with some unnecessary and bland synthesizer lines. Lala plays timbales, the bass lines are well-placed, the acoustic piano is a standout, but the track is kind of a dud, as is Young's "Ocean Girl," which is one of those seemingly tossed-off-in-fifteen-minutes mini-portraits that Young has talked about writing.
"Let It Shine" gets the second side of the LP in a higher gear, with a song not a million miles from Young's "Time Fades Away." The 2/4 beat is ferocious, part of Young's mutant-country classic sound. Midway there's a nice section where Stills' slide guitar yields to Young's biting electric.
"12/8 Blues" is one of Stills' better amalgams of funk, psychedelic rock and blues, harking back to his Buffalo Springfield days and CSN's "Long Time Gone." It's got some of the best guitar playing on the album.
There's some "Down By the River" and "Cortez the Killer" Crazy Horse DNA in the minor-key "Fontainebleau," which with "Long May You Run" is the most successful track here. It might be inspired by the famous Miami hotel, but Young warps the material into something epic and enigmatic: "Who put the palm over my blonde?/Who put all the tar on the morning sand?/Who took everything from where it once was/And put it where it last was seen?" If Stills is in there, he's swamped by some trademark Young shredding.
The longest track on the LP, "Guardian Angel," closes the album. It's a wonderfully spontaneous-sounding Stills composition, again with a Latin-jazz rhythm and stellar contributions from all the instrumentalists, especially the percussionists and Stills. It's a powerful piece of work that hints at a future for the Stills-Young Band that never happened.
In the immense catalog of recordings from Crosby, Stills, Nash and Young collectively and individually, the sole Stills-Young Band set is an outlier, a stopgap that is often overlooked. But there are treasures in it. For the next couple of decades, Stills and Young continued to have reasonably sympatico relations, but not as strong as the Crosby-Nash linkage. In 2011, Buffalo Springfield reunited for seven live performances, but Young suddenly pulled the plug on 30 additional shows. "That's what impetuosity will do for you," Stills told Rolling Stone. "When Neil is involved in anything you need a seatbelt."
Until Crosby's death in 2023, all four members of a once-great band maintained grudges and smoldering resentments in recent years that regularly burst out on social media and magazines. Stills and Young shared the stage in 2023.
Listen to a previously unreleased mix of "Let it Shine" from Neil Young's Archives Vol. II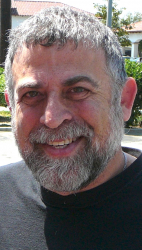 Latest posts by Mark Leviton
(see all)