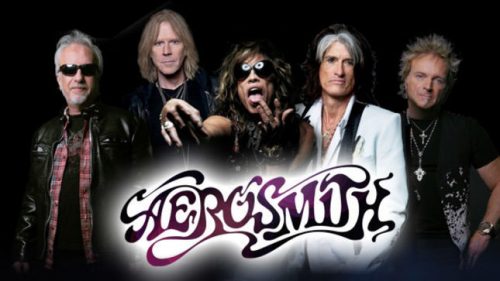 We've written a lot about the future of Aerosmith lately, as three prominent members – Steven Tyler, Joe Perry and Brad Whitford – all have side projects with new recordings and tours.
And while the classic rock legends have a number of concert dates for September and October, Tyler dropped a proverbial bombshell with his June 21 announcement on The Howard Stern Show that "we're doing a farewell tour."
"I love this band. I really do," said Tyler. "I want to squash every thought that anybody might have about 'the band's over," he said, before adding: "We're doing a farewell tour – but only because it's time."
Stern, incredulous, asks: "You're doing a farewell tour?" To which Tyler replies: "I think so… next year. For sure." Stern interrupts him with: "'Aerosmith farewell' as in 'gone for good?" As longtime Stern sidekick Robin Quivers adds: "Nooo…" Tyler replies: "Yeah…"
Stern – one of the best interviewers around – reacts quickly, asking: "Does Joe know that?" And Tyler says: "Hmm hmm."
Stern: "And that's it? You're never gonna tour again?" Before Tyler can answer, Quivers asks: "Well how long are you gonna tour with this 'farewell tour'?"
"Probably forever," is Tyler's clever reply. Listen for yourself…
Related: Whitford offers his two cents
Tyler is busy promoting his upcoming solo album and "Out on a Limb" tour, which begins July 2.
Related: Listen to Tyler's new single "We're All Somebody From Somewhere"
Aerosmith has announced these 2016 dates:
Sept 16-18 – Del Mar, CA – KAABOO
Sept 29 – Bogota, Columbia – Parque Simon Bolivar
Oct 02 – Santiago, Chile – Movistar Arena
Oct 05 – Cordoba, Argentina – Estadio de Cordoba
Oct 08 – Buenos Aires, Argentina – Estadio Unico La Plata
Oct 11 – Porto Alegre, Brazil – Anfiteatro Beira Rio
Oct 15 – Sao Paulo, Brazil – Allianz Parque
Oct 18 – Santa Cruz de la Sierra, Bolivia – Allianz Parque
Oct 21 – Recife, Brazil – Classic Hall
Oct 24 – Lima, Peru – Estadio Nacional
Oct 27 – Mexico City, Mexico – Arena Ciudad de Mexico
Related: Joe Perry is working on a solo album

Latest posts by Best Classic Bands Staff
(see all)