Steve Winwood's 'Arc of a Diver': Leaving the Past Behind
by Lee Zimmerman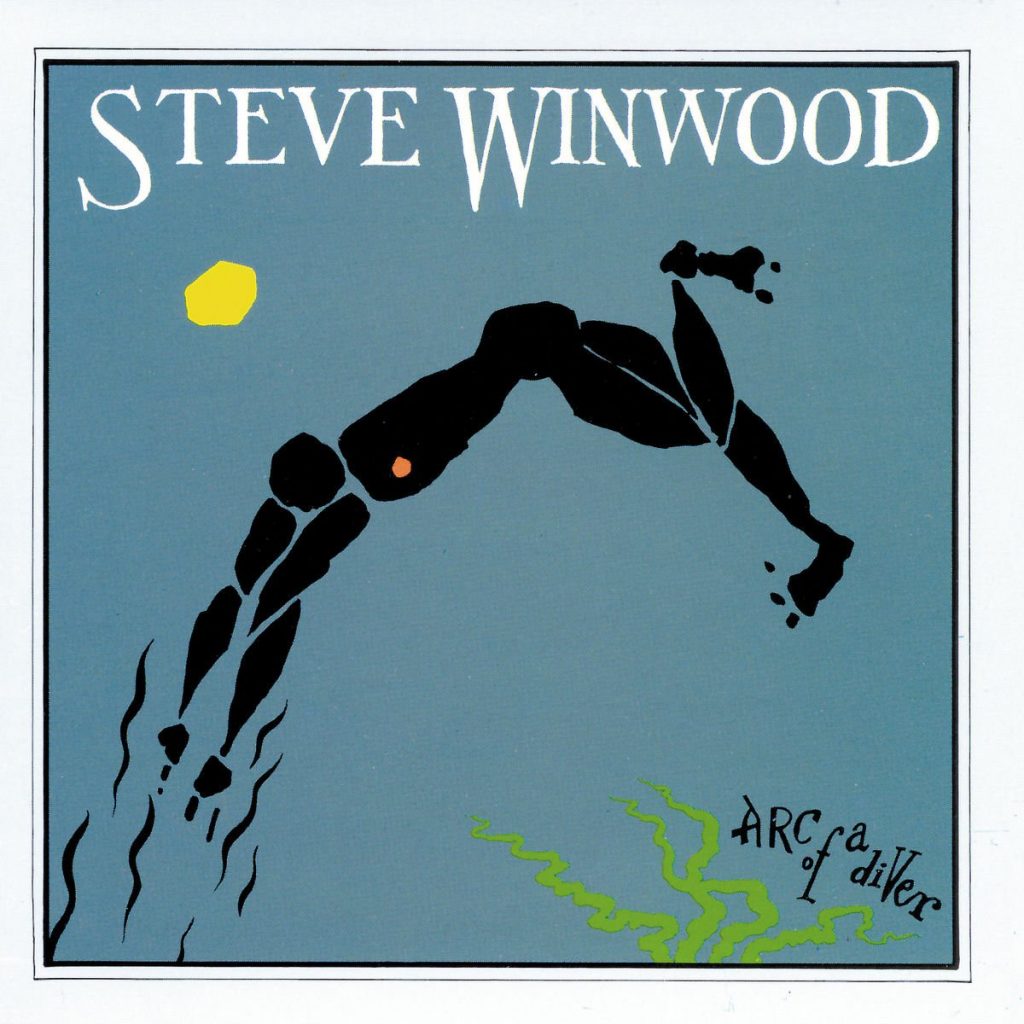 Steve Winwood's first solo album wasn't Arc of a Diver. That distinction belongs to its predecessor, the eponymous effort he released three years earlier. In truth however, John Barleycorn Must Die, originally titled Mad Shadows and eventually released as Traffic's fourth studio album, was intended as Winwood's initial individual outing, prior to his decision to invite drummer Jim Capaldi and flutist Chris Wood to reconvene with him in the studio.
Nevertheless, Arc of a Diver, released on December 31, 1980, proved to be Winwood's most successful solo record thus far, an effort that allowed him to stand apart from the earlier work he had spawned with Traffic, Blind Faith and the Spencer Davis Group throughout much of the '60s. Much of the cause of that ready response can be attributed to the first single gleaned from the album, the overtly elated "While You See a Chance." An upbeat and infectious statement that proffered promise through optimism, the song suggested that Winwood was ready to leave his past in the rearview mirror and venture forth with both confidence and contemplation.
The title track, the song that follows, kept that momentum intact. The second single culled from the album, it reached the middle strata of the top 40. It also found Winwood co-composing with Viv Stanshall, a mainstay member of Britain's comedy combine the Bonzo Dog Band. Given the latter's reputation for silliness and satire, it nevertheless hinted at a loftier intent.
Other offerings share a similar sense of breezy indulgence, although they're slightly less so in terms of the emotional outpour. Nonetheless, "Second-Hand Woman," "Dust" and "Slowdown Sundown" share an immediate allure, although they're not necessarily overly effusive, at least to the point where the rhythms detract from the ambiance and atmosphere.
Likewise, "Spanish Dancer" conveys a sense of subtlety and sensuality that's both passionate and persuasive. Here again, it's the mood as much as the music that manages to color the album overall. With a melody that's seemingly suggestive and exotic by equal measure, it's easy to imagine a dancer swaying seductively while enticing her audience at an intimate cabaret, inviting all eyes to follow her every move.
"I can feel the heat, no one has to tell me
It's so good, once it starts I'll never let go
I can feel the beat like a Spanish dancer
Under my feel making the world go 'round
I can't come down."
In that regard, credit also goes to lyricist Will Jennings, the man who co-wrote four of the album's seven tracks. Jennings, whose work also includes songs recorded by Eric Clapton ("Tears in Heaven"), Joe Cocker ("Up Where We Belong"), Celine Dion ("My Hear Will Go On") and compositions covered by Mariah Carey, Roy Orbison, Jimmy Buffett, Timothy B. Schmit, Bill Withers and the Crusaders, helped assure an ease and accessibility that all but assured Winwood would find a place within the '80s musical mainstream.
Related: Our Album Rewind of Traffic's John Barleycorn Must Die
"Night Train," on the other hand, marks one of the set's more propulsive entries, a song that might have inspired listeners to get into a groove themselves. That's especially impressive considering that Winwood himself was wholly responsible for all the instrumentation. Regardless, the album manages to avoid coming across as strictly self-indulgent. At the same time, however, he's clearly confident in his undertaking, and given the fact that he also produced, arranged, engineered and mixed the music entirely on his own at the home studio he had built on his farm in Gloucestershire England, the cohesion is clearly evidenced throughout.
While some of Winwood's earlier and more devout followers likely lamented the fact that he had veered away from the folk-laced psychedelia that marked his early excursions with Traffic in particular, Winwood was clearly content to create a new sound that would redefine him as a modern artist and auteur. Later efforts—"Higher Love," "Back in the High Life Again," "The Finer Things" and "Roll With It" in particular—played off that newly evolved style and sensibility, while allowing any number of adult and soft pop stations to give him a renewed radio presence.
Not surprisingly, then, the album rewarded Winwood with one of the most commercially successful ventures he would see up until that point in his career. It entered the top 5 in the U.S. and scored top 10 placement on most of the global charts. It only managed to reach #15 in the U.K., but it still fared better than the sales eked out with Traffic.
"Because Arc was successful, it gives the impression I've been cruising along nicely since 1967," Winwood told People magazine two years later. "That's an illusion. I strove through the '70s to get my head above water. It was a make-or-break situation. If it hadn't been for Arc of a Diver, I might be a taxi driver."Had that been true, it's likely that he'd become a driver that could still boast a keen sense of direction.
Listen to a live version of "While You See a Chance"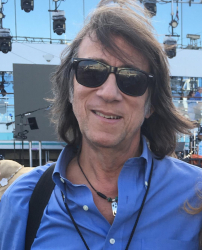 Latest posts by Lee Zimmerman
(see all)