Rod Stewart's 'Never a Dull Moment': Another Step Forward
by Lee Zimmerman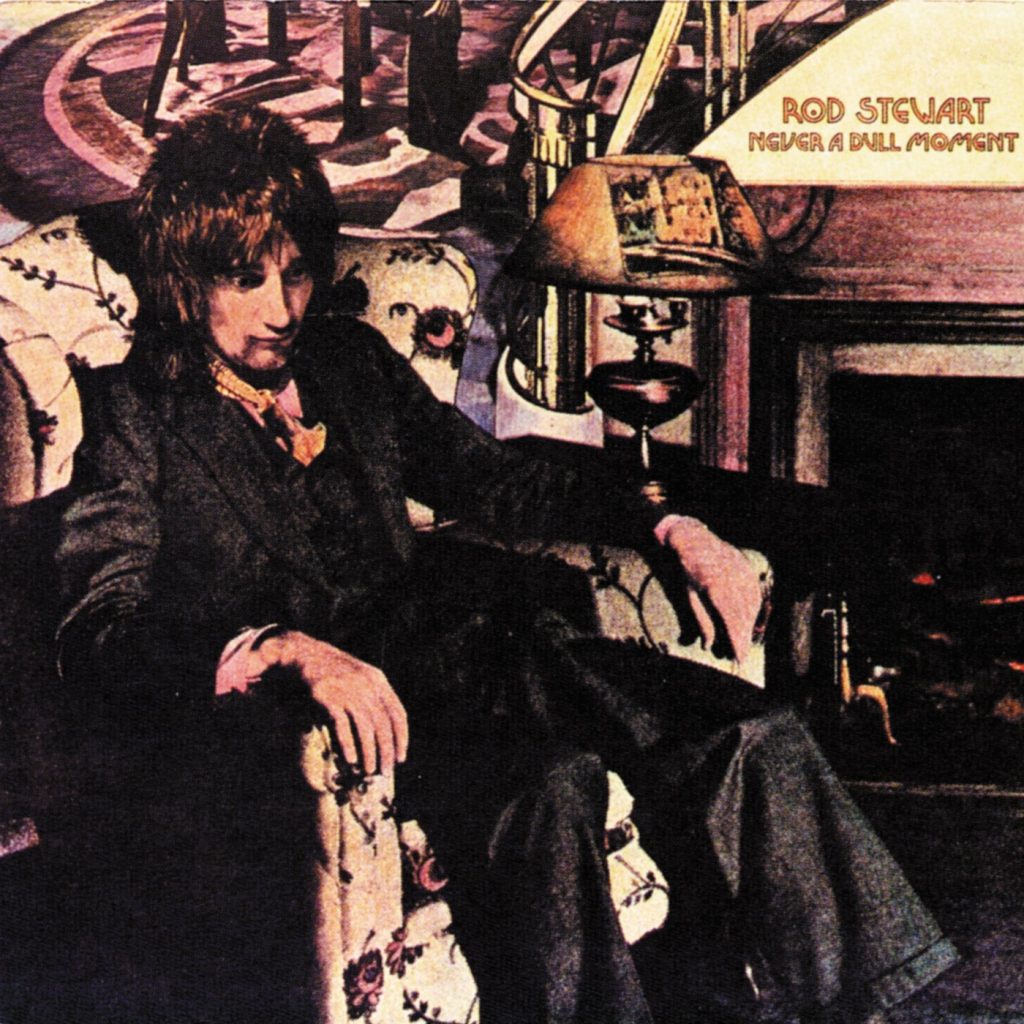 By the time Never a Dull Moment was released in July 1972, Rod Stewart had already achieved massive solo success, ensuring that any new endeavor would have a lot to live up to. Following his early notoriety as a member of the seminal British blues band Steampacket—an outsized ensemble that also included keyboardist Brian Auger, singer Julie Driscoll, drummer and future Stewart collaborator Mickey Waller, and the man at the center of it all, vocalist Long John Baldry—fame quickly followed. Early on, a cult following was all but assured, but once he signed on as lead vocalist for the Jeff Beck Group, the band Beck formed after his departure from the Yardbirds, Stewart achieved the prominence that he had always hoped for.
With Beck's decision to disband the initial incarnation of his band following a U.S. tour in 1969, Stewart and Beck bassist Ron Wood ensconced in a studio to record what would become the initial entry of Stewart's solo career, an album titled An Old Raincoat Won't Ever Let You Down in the U.K. and simply The Rod Stewart Album in the U.S. It was a pivotal move and one that would lead to even more significant endeavors, including his hit single "Maggie May" and two further LPs that would ensure his status as a solo superstar, Gasoline Alley and Every Picture Tells a Story.
Yet despite his singular success, Stewart was also firmly committed to the Faces, a band that evolved out of the ashes of the Small Faces in the summer of 1969. Wood and other members of the group would also serve as Stewart's backing band on each of his early solo albums, creating a distinct, if somewhat unusual, synergy that had Stewart pursuing dual careers simultaneously.
Not surprisingly then, Never a Dull Moment was fashioned from the same mold as Stewart's earlier efforts. Once again, it comprised a mix of covers of classic rock and R&B standards and an equal number of originals penned mostly by Stewart and the ever-faithful Woody. The one exception to that songwriting status, "You Wear It Well," was co-composed by Stewart and guitarist Martin Quittenton, a former member of the aforementioned Steampacket, a frequent Stewart collaborator, and, most significantly, the co-writer of "Maggie May." Like its predecessor, it offers an ode to an elusive woman that plays with his heart but remains out of reach.
Likewise, the Stewart-Wood cowrite and album opener "True Blue" emulated the steady surge of "Every Picture Tells a Story," just as Stewart's take on the Sam Cooke classic "Twistin' the Night Away" not only provided a perfect vehicle for the Faces during their shows, but also affirmed Stewart's credibility as a rocker. As always, his raspy vocals effectively emulated those of his heroes, most of which were R&B icons. Stewart's version was so successful, in fact, that it managed to give the song a second life.
Consequently, when he turned his attention to "I'd Rather Go Blind," a classic blues ballad made famous by Etta James, he clearly demonstrated an ability to make it his own.
While the formula may have seemed somewhat redundant by that time, it obviously still worked. "You Wear It Well" served the need to provide a hit single, and given that both the theme and the arrangements were similar to the formula that propelled "Maggie May" to success—that is, the acoustic textures that effectively underscored the affable appeal of the upbeat melody—it seemed inevitable that it too would rise to the top of the charts.
Related: Our Album Rewind of Gasoline Alley
Add to that, two more contemporary covers—a searing take on Jimi Hendrix's beautiful ballad "Angel" and an evocative cover of Bob Dylan's "Mama You Been On My Mind"—and one thing became clear. Never A Dull Moment lived up to its title.
The album continued Stewart's streak of #1 albums in the U.K. and reached #2 in America two months after its July 21, 1972 release.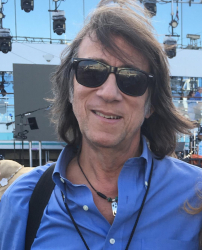 Latest posts by Lee Zimmerman
(see all)