Stephen Stills & Judy Collins in 2017 Concert, At Last
by Jeff Tamarkin
This review originally appeared on Best Classic Bands on August 17, 2017.
The forthcoming album of duets by Stephen Stills and Judy Collins is called Everybody Knows. The title comes from the Leonard Cohen song they cover on the recording (which you can hear by scrolling down to the bottom), but it could also apply to the prevailing atmosphere inside the Count Basie Theatre in Red Bank, N.J., on Wednesday night (Aug. 16). Nearly every member of the audience was old enough to know that Stills and Collins met in 1968, at the dawn of the CSN era, and had a brief but torrid relationship—and that she was the muse for his "Suite: Judy Blue Eyes," one of that group's signature songs.
Stills' and Collins' joint release and tour, which began in late July and continues into November, isn't the first time they've worked together in recent years—they cut a duet of Tom Paxton's "The Last Thing on My Mind" for her 2010 album Paradise—but it does mark the first time they've paired officially to make music together.
Most of the 18 songs they performed at the sold-out New Jersey theater (the set lists have been virtually identical every night thus far) were also well known to the fans but it was a curious cover with which the singers opened: "Handle With Care," the 1988 tune written and recorded by the Traveling Wilburys (George Harrison, Jeff Lynne, Roy Orbison, Tom Petty and Bob Dylan) for their 1988 collective album. Backed by a three-piece band led by keyboardist/musical director Russell Walden and also featuring bass and drums, Stills and Collins stuck largely to the original arrangement, the main difference being that solo vocal spots were eschewed in favor of close harmonies throughout. The song also opens up the new album, nearly all of which was performed throughout the course of the evening.
Related: Get the full Stills-Collins track listing and tour dates here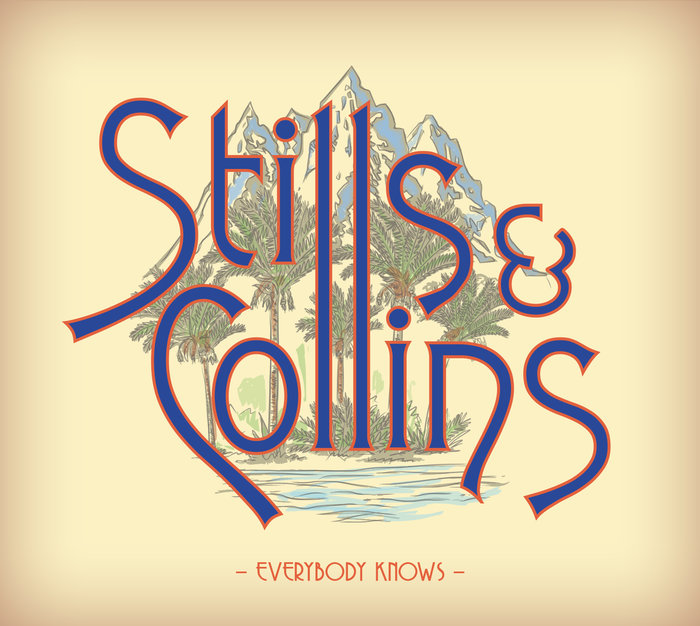 Other than the tunes from the album, the concert belonged largely to material recorded by one or the other of the performers throughout their lengthy careers. With Collins, born May 1, 1939, playing acoustic guitar and Stills switching off between various amplified guitars, they both reached way back, Stills first dipping into his early catalog four songs in with "Questions." He recorded it originally with the Buffalo Springfield ("a children's band I had in the '60s," he said) in 1968 for the group's Last Time Around album, reworked it with Crosby, Stills, Nash and Young as part of "Carry On" on Déjà Vu and now it closes out the Stills-Collins recording. One might even surmise he likes the song.
Keeping his guitar solos concise and taut, Stills' singing, for the most part, was less gravelly and more controlled here, and for the rest of the show, than it was during CSN's final years.
A tale from Stills about the folly of touring in northern Minnesota during February led to a gentle take on Bob Dylan's "Girl From the North Country," then Cohen's "Everybody Knows," which Collins prefaced with a story of her initial meeting of the singer-songwriter, who passed last year.
Collins left the stage to Stills for a pair of solo numbers, including "Treetop Flyer," a song about marijuana smuggling (or "flying medical supplies," as he put it), after which he vacated and Collins took her solo turn with two songs that defined her early career: Joni Mitchell's "Both Sides, Now" (introduced to her, she said, by musician Al Kooper during a 3 a.m. phone call) and Cohen's "Suzanne." Her arrangement of the former had more in common with Mitchell's own than Collins' 1968 top 10 cover, while the Cohen number was every bit as moving and pure as it sounded when she first cut it in 1966, shortly after meeting the author.
Watch Collins singing "Both Sides, Now" at another recent tour stop
A word about Judy Collins: At 78 years old, she not only remains radiant but still possesses a singing voice that is golden; she reaches her soprano range effortlessly and conveys pure emotion in every utterance. In that way she is, admittedly, an odd match for Stills, 72, who exudes more of a rawness in his delivery, and to be sure their harmonies were at times off the mark. Even when their voices didn't quite mesh, though, they got by on the sheer love and respect that they obviously share, and that chemistry—even now, a half-century after they met—is palpable.
While everybody knows "Suite: Judy Blue Eyes," few, perhaps, were aware that Stills penned another song for his touring partner, simply called "Judy." He cut it in 1968 at a Collins recording session in New York and the tape, along with several other recordings, was presumably lost. "Judy" finally surfaced 10 years ago on the Stills collection Just Roll Tape, taken from that now-rediscovered session recording, and is both on the Stills-Collins album and a regular number on the tour.
Listen to "Judy" from Everybody Knows
From there, the set was rounded out with four undisputed classics: Collins' reading of Sandy Denny's "Who Knows Where the Time Goes," which served as the title track for Collins' 1968 album, and her version of Mitchell's "Chelsea Morning"; and two more from the Buffalo Springfield catalog: "For What It's Worth" and "Bluebird."
Watch them perform "For What It's Worth" at another concert that month
Oddly, given the charged tenor of the times, "For What It's Worth," a bona fide '60s anthem, came off rather flat here, the vocal harmonies out of joint, and Stills' guitar on "Bluebird" seemed to belong to a different song, although the singing was back on track for that rocker.
Watch them perform "Bluebird" in 2018
For the encores, Collins, noting that she rarely wrote her own songs in her early years, pulled one out from her 1975 Judith album, "Houses," followed by one of her best loved covers, "Someday Soon," written by Canadian Ian Tyson and also appearing on Collins' Who Knows Where the Time Goes LP.
There was little doubt what the finale would be, but rather than play "Suite: Judy Blue Eyes" in its entirety, which, let's face it, would have been somewhat difficult for a duo, they jumped ahead to the rousing "Chestnut brown canary" section that launches the epic tune's ending, leaving the audience with a whole lot of "do do do do do"s to sing along to.
A Stephen Stills-Judy Collins tour and album is something, it's fair to say, that few fans ever expected (or even thought to expect), let alone so many years after their famous entwinement. But now that they've done it, the only lingering question is what took them so long, and will they perhaps consider doing it again.
Listen to the title track from Everybody Knows

Latest posts by Jeff Tamarkin
(see all)