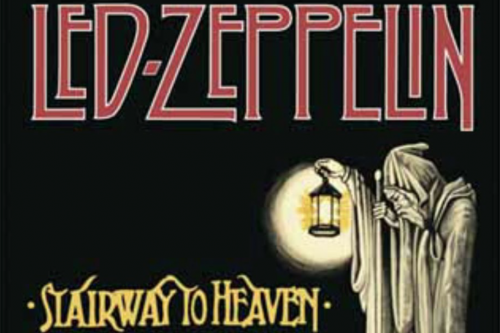 It's one of the most played classic rock songs of all time and is often #1 on radio station countdown programs that regularly air on holiday weekends. We're referring to Led Zeppelin's 1971 recording of "Stairway to Heaven."
While other rockers have performed it quite capably, most notably sisters Ann Wilson and Nancy Wilson of Heart, who did so in tribute to its creators at their 2012 Kennedy Center Honors celebration, artists from other genres have also tackled the sprawling song.
The highly regarded jazz guitarist Stanley Jordan does so using two guitars.
But that's not what the headline of this story refers to.
Lucas Brar, a singer-songwriter from Stockholm, Sweden, has a masters degree in classical guitar.
In a video he posted to YouTube on November 25, 2020, Brar pokes fun at the lack of appreciation that jazz receives from the general public. The guitarist meets a fellow musician (portrayed by Brar himself) at a party. "So, I hear you're a guitarist," he's asked. "I'm a guitarist, too."
Brar asks his enthusiastic friend what kind of music he plays. "I love every kind of music… every kind there is," he replies. "And you?"
"I mostly play jazz," Brar says. The other guy doesn't recognize the word until Brar explains, "the jazz standards… the old classics."
"I love the old classics!" exclaims the other fellow. "Can you play 'Stairway to Heaven'?" Brar answers, "That's not really what I… "
As Brar performs the song, the clip shares, via captions, his innermost thoughts as he transitions from the standard version to a variety of jazz styles. The other guy is incredulous. Brar continues, adding vocals, and at one point his performance evolves to Irving Berlin's "Cheek to Cheek." You'll see why.
Watch Brar in "When a jazz guitarist plays 'Stairway to Heaven'
Watch Stanley Jordan perform the song in 1994

Latest posts by Best Classic Bands Staff
(see all)