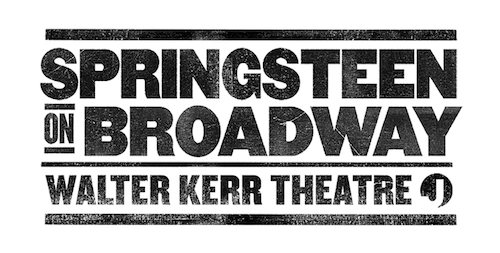 Tickets for Bruce Springsteen's extended run of Broadway performances—which begin tomorrow night, Oct. 3—sold out so quickly that most fans were barely able to say "Boo!" before they were gone. A controversy naturally ensued when those shut out of the shows insisted that most tickets went to resellers (aka scalpers), while Springsteen's camp and those in charge of filling the seats promised that the tix were distributed fairly.
In any case, those who still hope to hope to make it inside the Walter Kerr Theatre for "Springsteen on Broadway"—which the artist describes as ""just me, the guitar, the piano and the words and music"—now have another shot: an online ticket lottery has been set up, promising a "limited number" of seats for upcoming performances. (Springsteen's website specifically says there will be 26 tickets per show.)
Fans are instructed to head here and fill out the form requesting the usual name, email, cell number, etc. Check off which show(s) you wish to attend and then sit back and hope for the ticket fairy to bless you.
The site explains how to enter, the deadlines, how and when winners will be notified, how to pay, etc. Those who win the lottery will pay $75 each for either one or two tickets. Two per person is the limit for each drawing.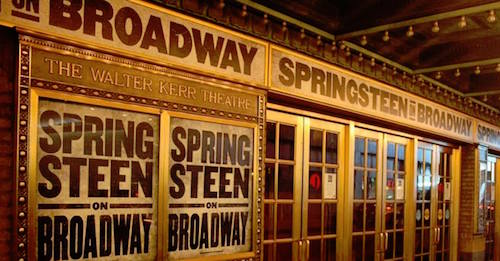 As of today, the lottery is available for the shows taking place on Oct. 5, 6, 7, 10 and 12. Presumably it will continue as the shows do. The run ends next February.
Springsteen's initial announcement of the extended run explained his motivation behind the small-theater shows: "I wanted to do some shows that were as personal and as intimate as possible. I chose Broadway for this project because it has the beautiful old theaters which seemed like the right setting for what I have in mind. In fact, with one or two exceptions, the 960 seats of the Walter Kerr Theatre is probably the smallest venue I've played in the last 40 years. My show is just me, the guitar, the piano and the words and music. Some of the show is spoken, some of it is sung. It loosely follows the arc of my life and my work. All of it together is in pursuit of my constant goal to provide an entertaining evening and to communicate something of value," says Springsteen in the announcement.

Latest posts by Best Classic Bands Staff
(see all)