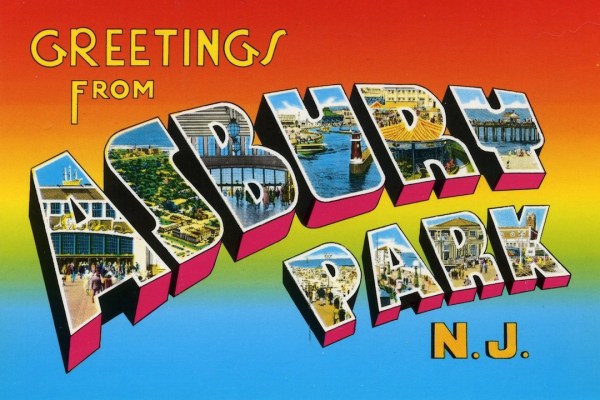 Each year, as a new crop of artists becomes eligible for induction into the Rock and Roll Hall of Fame, a debate begins among fans: Will this or that artist get chosen? Will my favorite get shunned? The only criterion is that the artist must have made his or her first official recording 25 years prior to the year of nomination. A committee composed of music business executives, critics and other big shots then gathers to hash out names from among the new candidates as well as hundreds of holdovers.
For the 1999 Rock Hall season, nominations would be announced late the previous year, meaning that 1973 was the target date. Who, the nominating committee pondered, first released a recording that year who might be considered?
There was one who was such an obvious shoo-in that no discussion was even warranted: Bruce Springsteen.
On Jan. 5, 1973, an album called Greetings from Asbury Park, N.J. was released on Columbia Records. It didn't exactly set the world on fire. The singer-songwriter, from the locale cited in the title, was hyped as yet another "new Dylan" and rock fans largely shrugged: the LP did not sell well. But soon enough word about this dynamic performer would start to spread, and just two years later, with the release of his breakthrough Born to Run, Springsteen found himself on the covers of both Time and Newsweek magazines simultaneously.
He's been unstoppable ever since, now acknowledged as one of America's greatest contemporary artists. He was elected by the Rock Hall's voters in his first year of eligibility, and was inducted in 1999 on this date, March 15, by Bono, whose own band, U2, shared many of the characteristics of the kid from Joisey.
Related: Springsteen rocks NYC's Bottom Line, 1975
Watch a portion of Bono's speech
In his acceptance speech, Springsteen said: "I stood on this stage when I inducted Roy Orbison, Creedence Clearwater Revival and Bob Dylan… artists whose music was a critical part of my own life. And tonight I hope that my music served my audience half as well."
In his acknowledgments, he thanked "the mighty men and women of the E Street Band. My great friends, my great collaborators, my great band, your presence tonight honors me and I wouldn't be standing up here tonight without you." And with that, he invited them to join him on stage.
Watch Springsteen and the E Street Band perform at the Boss' induction
Bruce Springsteen and the E Street Band have a busy 2023 tour schedule. Tickets are available here and on StubHub.

Latest posts by Best Classic Bands Staff
(see all)