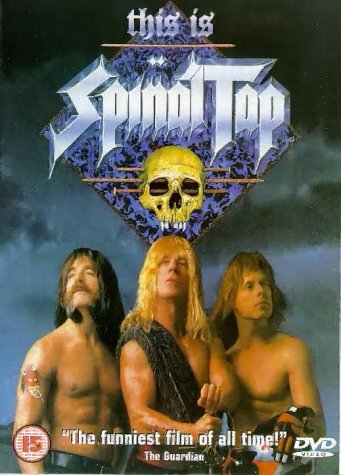 To celebrate the 35th anniversary of the release of the comedy/music film This is Spinal Tap, three original members of the faux heavy metal band will reunite for one night only. Christopher Guest, Michael McKean and Harry Shearer will perform under their own names in a tribute to the band known for turning up the volume to 11. The occasion will be the 2019 Tribeca Film Festival in New York City.
The festival issued the following announcement: "The band's getting back together again at the 18th Tribeca Film Festival, presented by AT&T. This Is Spinal Tap will return to the big screen for the iconic mockumentary's 35th anniversary at the 2019 Festival…The 2019 Tribeca Film Festival runs from April 24th through May 5th."
The three actors will be joined by the film's director and co-writer Rob Reiner, for a conversation following a screening of the film. "Spinal Tap proves there is definitely a fine line between stupid and clever," Reiner said in a statement Monday (Nov. 19).
Related: A huge lawsuit over the film's proceeds was filed in 2016
Released in March of 1984, This is Spinal Tap follows the fictional heavy metal rock band Spinal Tap on tour. As the film festival announcement explains, "The loudest band in England, attempts to make a comeback with a North American tour promoting their new album Smell the Glove. Marty DiBergi (Rob Reiner) sets out to make a documentary of the legendary rock band's exploits on the road, featuring front men Nigel Tufnel (Christopher Guest) and David St. Hubbins (Michael McKean) and bassist Derek Smalls (Harry Shearer), bearing witness to the highs and lows of what makes a musician into a rock star."
Much of the original film's dialogue was improvised, and at first the public response to the fake band's exploits was tepid, with some viewers believing that it was the story of an unknown but real band. Over the years, particularly as musicians began citing it for its similarities to their own real-life experiences, the film's profile grew. It is now considered a classic of the rock film genre.
Watch the classic Stonehenge scene…

The BCB team brings you the latest Breaking News, Contests, On This Day rock history stories, Classic Videos, retro-Charts and more.

Latest posts by Best Classic Bands Staff (see all)