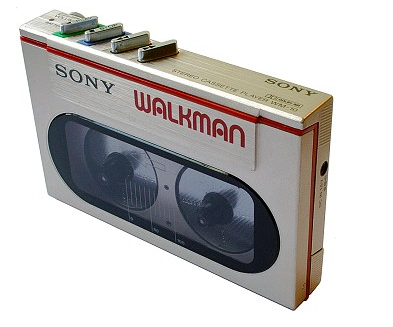 For years, Sony was the leader in elegantly designed high-end consumer electronics products. On July 1, 1979, they introduced a product: the Walkman, a portable device that allowed people to listen to music while, well, walking.
To call the device revolutionary is a grand understatement.
In subsequent years, Sony continued to refine the product until it reduced the size of its new model, the WM-10, to that of the traditional plastic cassette case, which at the time was a tremendous breakthrough.
Writing in the New York Times in 1983 about the original Walkman's introduction, home electronics columnist Hans Fantel observed: "Nobody could have foreseen at the time that the new gadget would quickly grow into an international craze, a new way of experiencing music, and an occasional traffic hazard."
It was compact and at $100 – equivalent to around $350 today – was reasonably affordable. Imagine: you could travel and listen to a dozen or so of your favorite songs in the palm of your hand! We want one!
Our Classic Video is the introductory commercial for the WM-10…
Related: Remember the Maxell "Blown-Away Guy"?

Latest posts by Best Classic Bands Staff
(see all)