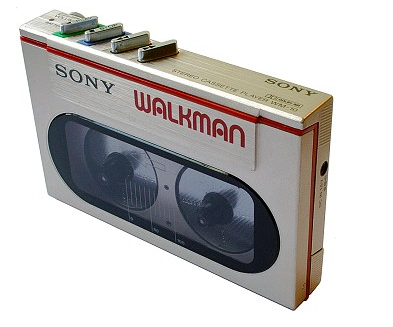 For years, Sony was the leader in elegantly designed high-end consumer electronics products. On July 1, 1979, they introduced a product: the Walkman, a portable device that allowed people to listen to music while, well, walking.
To call the device revolutionary is a grand understatement.
In subsequent years, Sony continued to refine the product until it reduced the size of its new model, the WM-10, to that of the traditional plastic cassette case, which at the time was a tremendous breakthrough.
Credit for inventing the cassette tape is given to Lou Ottens, who had a background in engineering, and began working for the Philips corporation in 1952. Frustrated with the large reel-to-reel tape recording systems that were ubiquitous at the time, Ottens got to work on a recorder that, he hoped, would fit inside of a typical jacket pocket.
By 1963 Ottens had developed a tape, enclosed in plastic casing, that was "smaller than a pack of cigarettes," as an early advertising slogan put it.
Writing in the New York Times in 1983 about the original Walkman's introduction two decades later, home electronics columnist Hans Fantel observed: "Nobody could have foreseen at the time that the new gadget would quickly grow into an international craze, a new way of experiencing music, and an occasional traffic hazard."
It was compact and at $100 – equivalent to around $350 today – was reasonably affordable. Imagine: you could travel and listen to a dozen or so of your favorite songs in the palm of your hand! We want one!
Watch the introductory commercial for the WM-10
Related: Remember the Maxell "Blown-Away Guy"?

Latest posts by Best Classic Bands Staff
(see all)