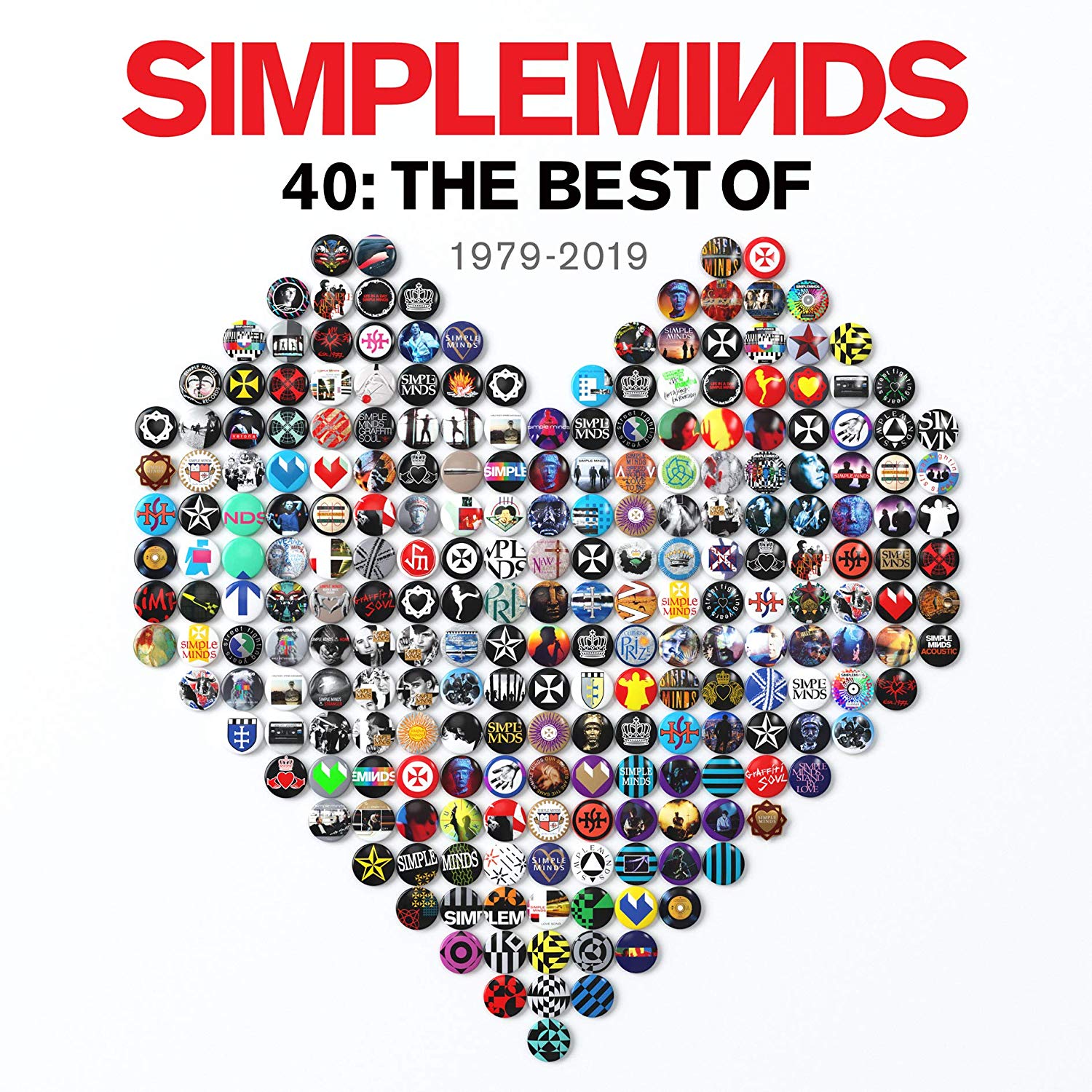 Simple Minds are being celebrated with a new compilation album that covers all 40 years of their recording career. 40: The Best Of 1979-2019 will be released on November 1 via UMe. The collection will be available on a 3-CD deluxe edition, single CD, and 2-LP colored vinyl version. The set captures their early experimentation, chart successes, and a brand new track, "For One Night Only." (Hear it below.)
From the Sept. 30 announcement: Formed in the seventies, and named after a lyric – "so simple minded" – from David Bowie's 1975 single "The Jean Genie," Simple Minds become an enormous U.K. export, selling over 60 million records worldwide, with #1 singles on both sides of the Atlantic, and #1 albums around the world over, including five UK number one albums.
Simple Minds earned 21 Top 20 singles in the U.K. Their biggest U.S. hits were 1985's #1 smash, "Don't You (Forget About Me)," which was used prominently in the feature film, The Breakfast Club, and "Alive and Kicking" (#3).
The new collection was compiled and sequenced by the band's Jim Kerr and Charlie Burchill. It was remastered at Abbey Road studios and has new artwork designed by long-time collaborator Stuart Crouch, featuring iconic symbols by Malcolm Garrett which represent the 40 years. See the 3-CD track listing below.
From 1982 onwards the band produced some of their most inspiring and wide appealing work. Beginning with their 1982 classic album New Gold Dream (81-82-83-84), with several songs from the album included here, follow up album Sparkle In The Rain ("Up On The Catwalk" and "Speed Your Love to Me"), and culminating in two UK number one albums and a number one single: 1985's "Once Upon a Time" (represented here by the aforementioned "Don't You Forget About Me," "Alive and Kicking" and "Sanctify Yourself") and 1989's "Street Fighting Years," and the single "Belfast Child."
Simple Minds have a 2020 world tour. Tickets are available here and here.
3-CD Deluxe Edition Track Listing
Disc One
Waterfront
Love Song
I Travel
Glittering Prize
Sense of Discovery
The American
Up on The Catwalk
She's A River
Someone Somewhere in Summertime
See the Lights
Jeweller to the Stars
War Babies
Belfast Child
Disc Two
Home
Magic
Promised You A Miracle
This Is Your Land
Honest Town
Glittering Prize (Acoustic)
Waterfront (Acoustic)
See the Lights (Acoustic)
Let There Be Love
New Gold Dream (81,82,83,84)
All the Things She Said
Once Upon A Time
Don't You (Forget About Me)
Disc Three
Chelsea Girl
Cry
Hypnotised
Stars Will Lead the Way
For One Night Only (new track)
Theme for Great Cities
Life in A Day
Changeling
Celebrate
Blindfolded
Sanctify Yourself
Mandela Day
Speed Your Love to Me
Alive and Kicking
Watch the video for the new track, "For One Night Only"

Latest posts by Best Classic Bands Staff
(see all)