Meet Session Superstar Nicky Hopkins
by Noe Gold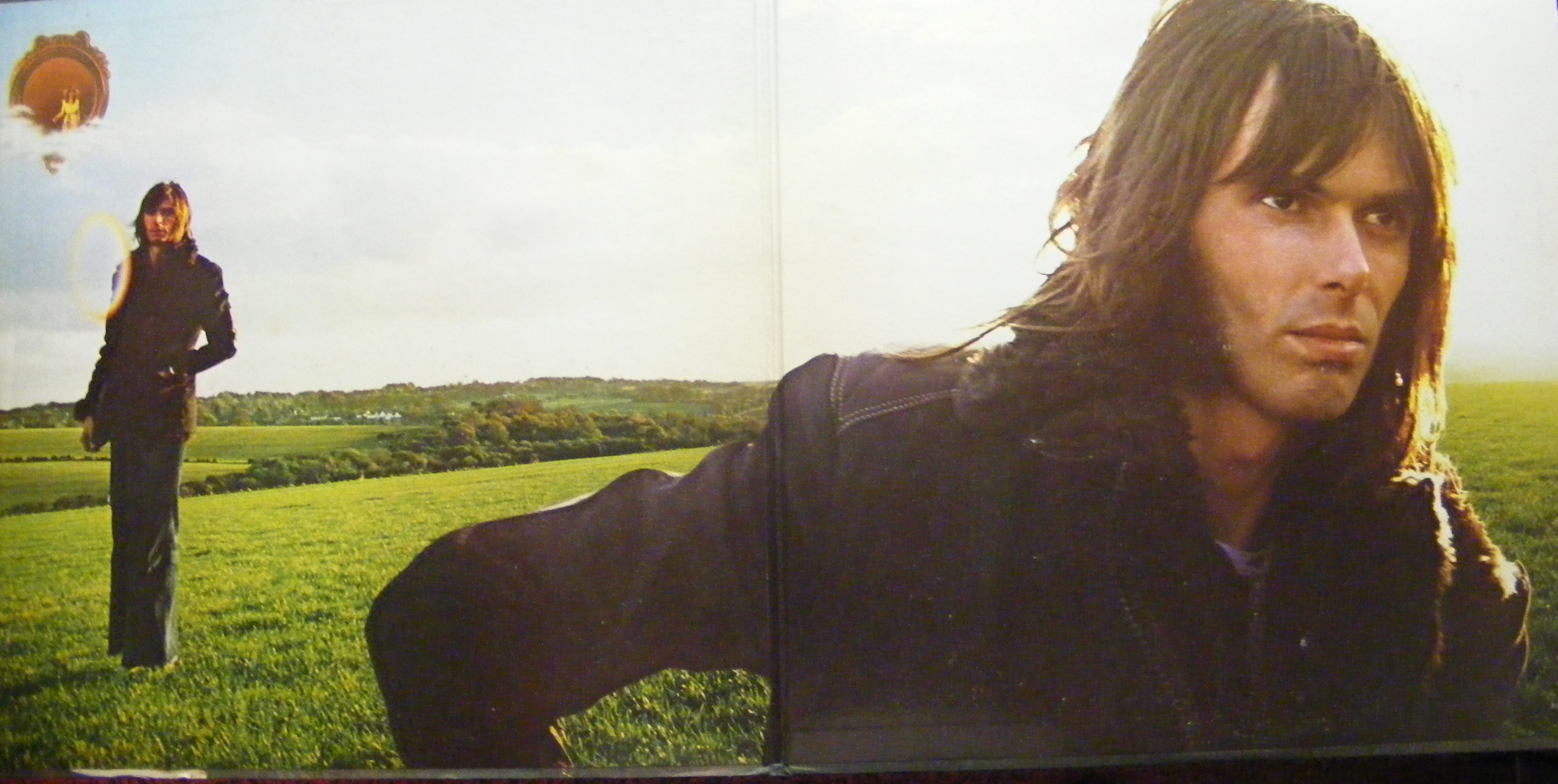 The career of keyboard player Nicky Hopkins coincides with the fabric of classic rock itself. Yet even many classic rock fans worth their salt who can easily rattle off the names of the members of many bands he worked with – The Rolling Stones, Kinks, Who, Led Zeppelin, Jefferson Airplane and even The Beatles as well as Spinal Tap (really, no joke; he played on Break Like the Wind) to name literally but a few – might possibly be stumped to identify Hopkins much less quantify his near-immeasurable contribution to songs and albums so many of us know and love.
It goes without saying that you've heard him. Just some of the songs he played on include "Jumping Jack Flash," "Street Fighting Man," "Gimme Shelter," "Tumbling Dice," "Angie" and "Waiting on a Friend" by the Stones; The single version of "Revolution" by The Beatles as well as John Lennon's "Imagine," George Harrison's "Give Me Love (Give Me Peace on Earth)" and Ringo Starr's "You're Sixteen," "Sunny Afternoon" and "Days" by The Kinks; "Anyway, Anyhow, Anywhere" and "Getting in Tune" by The Who as well as throughout their My Generation and Tommy albums; Jefferson Airplane's "Volunteers" and "Wooden Ships," Joe Cocker's mega-hit "You Are So Beautiful"… again, but a sampling.
Ray Davies of The Kinks summarized Hopkins' gifts in a January 1, 1995 salute in The New York Times a few months after the keyboard player died on September 6, 1994. "Nicky, unlike lesser musicians, didn't try to show off; he would only play when necessary. But he had the ability to turn an ordinary track into a gem – slotting in the right chord at the right time or dropping a set of triplets around the back beat, just enough to make you want to dance. On a ballad, he could sense which notes to wrap around the song without being obtrusive."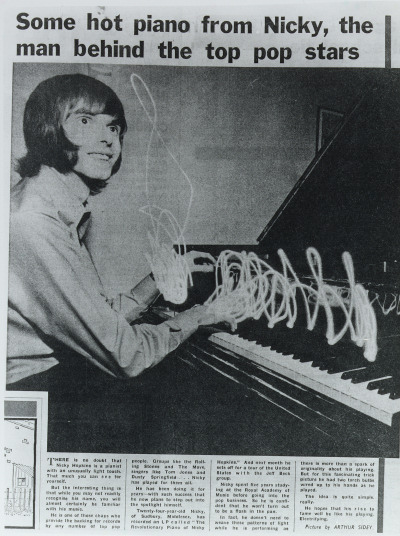 Nicholas Christian Hopkins was born during a German air raid on London on February 24, 1944. At age three he began playing piano. Despite being plagued by illness as a child and throughout his life – he was eventually diagnosed with Crohn's disease – he continued to study piano, and won a scholarship at age 11 to the Royal Academy of Music. Hopkins left there at 16 to play in two seminal early '60s pre-Brit-rock bands: Screaming Lord Sutch and the Savages and the Cyril Davies R&B All Stars. The opposing poles of his training developed what fellow sideman Klaus Voorman tagged as "his musical genius: a classical pianist with rock 'n' roll fingers."
Hopkins left the Davies band to undergo operations that nearly killed him and sidelined his career for more then a year-and-a-half. On regaining his health he decided to eschew the rigors of touring for session work. His skills quickly won him frequent calls, especially from producers Shel Talmy and Andrew Loog Oldham, which led to his presence on recordings by acts like The Who, Kinks, Pretty Things, Easybeats, David Bowie, Dusty Springfield and Cat Stevens along with countless other recordings. He also released his first solo album in 1966, an all-instrumental collection titled The Revolutionary Piano Of Nicky Hopkins on CBS Records.
If you're a new Best Classic Bands reader, we'd be grateful if you would Like our Facebook page and/or bookmark our Home page.
Hopkins played on the Kinks albums The Kink Kontroversy, Something Else, Face to Face and their at-the-very-least-minor masterpiece The Kinks Are the Village Green Preservation Society. But he was upset when Village Green… came out and the keyboard work was credited to Ray Davies with no mention of Hopkins, who said he had also composed songs and helped develop the musical framework for the concept album.
The incident left a rather bad taste in the mouth of the normally quite easygoing Hopkins, who by evidence of all the varied acts he played with got along well with most everyone. As he later told a journalist, "I did about seventy percent of the work on the Village Green… album, and not only did they leave me off the credits, but they put Ray Davies down on keyboards. They didn't pay me for the sessions and I did a lot of keyboard work for them, and I did a lot of TV work with them as well. They're really greedy bastards. Ray Davies is so tight his arse squeaks when he walks."
On The Road Again
Fame might have come to Hopkins when he was asked by Jimmy Page to join him and their fellow busy session player John Paul Jones in Led Zeppelin. Not long after he did join the Jeff Beck Group alongside Rod Stewart and Ron Wood on bass to record two albums – rated by some as highly as Zeppelin's debut – Truth and Beck-Ola, and also try touring again.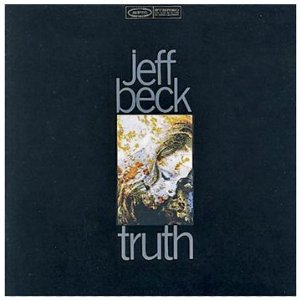 At the time, his session work became as much of a grind as the road. He had been "working from 10 in the morning till 10 at night and then all night with the Stones, and this went on week after week," he told Rolling Stone.
As Stewart notes of Hopkins, "I can't speak highly enough of his piano playing. Most guys who think they can play – let's call it boogie-woogie – none of them can do the right hand like Nicky." Proof of that can be heard on the opening track of Beck-Ola, where despite Beck's mind-blowing guitar work and Stewart's fervent delivery, it's Hopkins' feel for boogie-woogie that carries along the song, a stunning take on the Elvis Presley chestnut "All Shook Up."
It was around this time that Hopkins performed with the Rolling Stones at the 1968 taping of their legendary Rock and Roll Circus film.
After his stint with Beck, Hopkins migrated to the San Francisco Bay Area, where his talents found just as much favor as in London. He worked with Steve Miller and recorded with Jefferson Airplane, who he also performed with at Woodstock, where, as can be heard on the soundtrack album and in the director's cut of the movie, Grace Slick kindly gave the largely behind-the-scenes player a shout-out from the stage. For the world's greatest unsung sideman, it was a moment. He also later became a member of Quicksilver Messenger Service.
Rolling With the Stones
During this creatively fertile time of the early 1970s, Hopkins – along with Ry Cooder, Mick Jagger, Bill Wyman and Charlie Watts – released one of the most revered archaeological side-projects in the Rolling Stones hagiography – the 1972 album titled Jamming with Edward! It was recorded during the Stones' Let It Bleed sessions when Keith Richards was not present in the studio. The "Edward" of the title was an alias for Hopkins derived from studio banter with Brian Jones,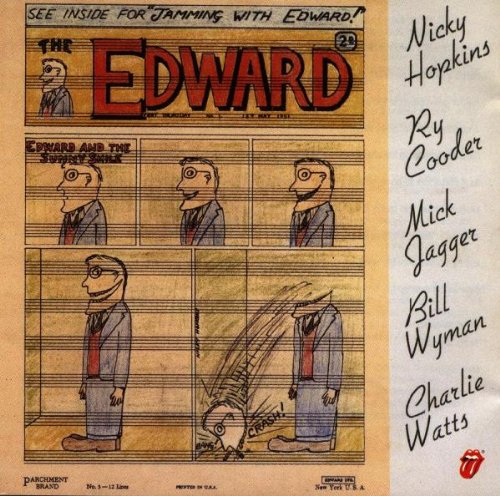 and later became a song title on his outstanding performance, "Edward, the Mad Shirt Grinder," a song on the Quicksilver Messenger Service album Shady Grove. Hopkins also contributed to the Jamming With Edward! cover art.
The title of the Edward project derived from a Hopkins and Brian Jones rock opera also called Edward, The Mad Shirt Grinder. Some of the material from that project was also used on the Jamming… album. As well, he played on a session a night or two before Brian's death that Nicky believed was the last time all the original members of the Rolling Stones – Jones, Jagger, Richards, Wyman, Watts and Ian Stewart – played together.
The public also heard and saw Hopkins when he was recruited by the Stones to tour with them on their 1971 Good-Bye Britain Tour, as well as the notorious 1972 North American Tour and the early 1973 Winter Tour of Australia and New Zealand. He was also a key player on Exile on Main Street. The clip below, which isolates his piano track, demonstrates just how much Hopkins filled out the sound of the World's Greatest Rock 'n' Roll Band.
Asked to hit the road with the group on their next outing, Hopkins had to beg off for health reasons. But they continued to utilize him on recordings well into the 1980s.
My interview with Nicky for Crawdaddy magazine in 1973 was my first interview with a rock star. And to many of us in the music game, he was a rock star indeed. I was unaware of who Hopkins was when I first saw him with the Beck Group in Toronto in 1968 on their second North American tour. The indelible impression he left was even furthered when I caught him again with the Stones in July 1972 from the front row of Madison Square Garden.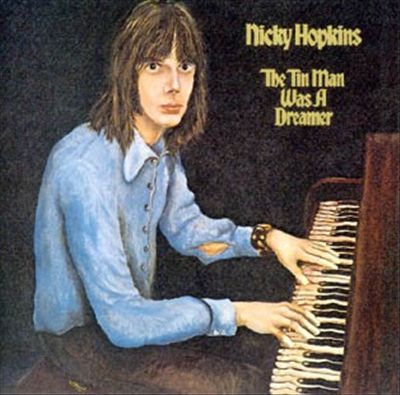 The occasion of the interview was the release and promotion of his second solo LP, The Tin Man Was a Dreamer. A low-key dude, Hopkins sat in his room like a china figurine contemplating the delicate patterns of his own musical inspiration. While his wife Dolly made phone calls and travel arrangements in a corner of the room, Nicky talked dreamily about his Mill Valley hideaway, where he and Dolly had been spending the last couple of years living the life, making music, writing songs with a cassette player atop his piano, and pursuing his hobby of collecting tins.
His can collection of many years was the subject of an oil painting on the back of his album cover. There among the Players cigarette boxes and "Hopkins brand powdered Egyptian Henna," sits Nicky's cat, Pig. " I really dig old tins," Hopkins admitted.
I asked Hopkins if he was finally convinced that "Edward the Mad Shirt Grinder" had been captured on his album as intended. "It's been re-cut this time, exactly as I wanted it to sound. I mean, that's how I wrote it in me head, but it's not how it turned out with Quicksilver – it sure turned out right this time. Yes, it's much more compact. It makes much more sense, really. Then, of course, we have the mysterious George O'Hara coming in and doing overdubs." O'Hara is George Harrison, whose Living in the Material World was recorded in the same studio at practically the same time as Hopkins' LP.
The new version of "Edward" did click amazingly well, and it's a tribute to Hopkins' amiability as a backbone musician with some of the decade's most important players. On this song the personnel is Hopkins on piano, Harrison on lead, Voorman on bass, Ray Cooper playing percussion and congas, the late Bobby Keys on sax, and a drummer from San Francisco who sounded a lot like Ringo, Prairie Prince (later of The Tubes).
Also featured on the album are Mick Taylor and Jerry Lynn Williams – a Texas born singer and songwriter who composed such hits as "Forever Man," "See What Love Can Do," "Something's Happening," "Running on Faith" and "Pretending" for Eric Clapton, and numbers recorded by Bonnie Raitt, Robert Plant, B.B. King, Stevie Ray and Jimmie Vaughan and Delbert McClinton – who sang lead on the hard rockers. But Hopkins also sang a lot on the album, which marked the work as a breakthrough for him.
"How do I think of myself as a solo performer?" he said at the time. "I'm really happy with the way the album turned out. It's the first time I've sang. It was done pretty loosely, really. We went to England in the beginning of September and George was supposed to be recording. But he phoned from abroad and said that he was going to be another two weeks. He knew I was going to be recording, and could I use the time? I said sure and got all the basic tracks in those two weeks."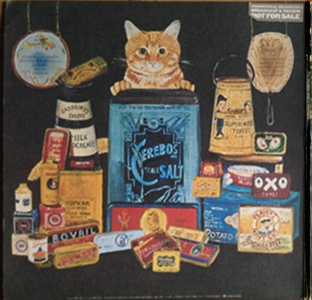 He had high hopes for the album but was realistic. "Oh God, I don't know what's going to happen. All anybody's doing at the moment is writing material that they like. I don't know whether it'll go anywhere or not…" Hopkins came across, ultimately, as a musician and not a theorist. He'd rather lay out during philosophical discussions and wait for the band to come.
And what of Nicky's own band? "The band on this album – apart from George O'Hara – will be with me on the tour in October or November or both."
"Nicky Hopkins and the Session Men," joked Dolly.
Hopkins admitted that his wife was involved in much of the songwriting on the album, "but she wouldn't take credit because she thought that everybody'd say, 'Oh it's another Paul and Linda thing.' She likes to help out but keep out of the limelight. That's how she is. Harry Nilsson helped out a lot with the lyrics. I'm not that much of a lyricist because I don't listen to words, or very rarely. I probably couldn't tell you half the words to any of the albums I've worked on.
"But the band will be called Nicky Hopkins, or Nicky Hopkins and Band. I don't feel like making up any weird names for a band. People say the same thing… who the fuck's that? Why not call it Toilet Paper, or Fluorescent Lights?
Sadly, all the talk of hitting the road with an all-star band never came to fruition. Although the disc received warm reviews, any support from his label was eroded when the man who signed him, Clive Davis, was fired as president of Columbia Records in June of '73 under a cloud of allegations that included expense account misappropriations, payola and providing drugs for the label's artists.
So Hopkins returned to what he'd done all along: playing sessions. He did do one more stretch on the road from August to December in 1975 with the Jerry Garcia Band. It resulted in a monumental recording, The Jerry Garcia Collection, Vol. 2: Jerry Garcia Band, Keystone Berkeley '75, that featured among other gems an instrumental take on Nicky's by then trademark, "Edward…."
That same year another solo album was recorded that remains as yet unreleased. From the late '70s into the '90s he recorded with more varied artists: Lowell George, The Pointer Sisters, Graham Parker, Nils Lofgren, Dusty Springfield, Meat Loaf, Julio Iglesias, The Jayhawks, Belinda Carlise, Joe Satriani and others, more sessions with the Stones plus recording with Paul McCartney. Hopkins also branched out into composing soundtracks.
His poor health continued to plague him, and drugs and drinking also became an issue. During those years Hopkins briefly returned to England to live for a short spell, did time in Los Angeles, and then settled in Nashville, Tenn., where he died on September 6, 1994 from complications after intestinal surgery at age 50.
Even all of the above doesn't fully cover all the work Hopkins did over the years (a partial discography of highlights can be found here). English singer-songwriter Julian Dawson wrote a biography called And on Piano… Nicky Hopkins: The Extraordinary Life of Rock's Greatest Session Man. His friends and fans regularly campaign for his induction into the Rock and Roll Hall of Fame.
But for all his accomplishments and the wonderful parts and music he created, Hopkins remains sadly unsung. As Ray Davies observed, "Session players are, for the most part, anonymous shadows behind the stars. They do their job for a fee and then leave, rarely seeing their names on the records. Their playing never stands out, but if you take them out of the mix, the track doesn't sound the same. You only miss them when they are not there."
In 2018, a bench in Hopkins' honor, designed to look like a piano, was unveiled at a park in his birthplace in West London.
The Nicky Hopkins Memorial "Piano" Park Bench was officially unveiled yesterday in Perivale Park by the Mayor of Ealing, Cllr Tejinder Singh Dhami; Perivale councillor, Cllr Tariq Mahmood; creator of the bench, John Wood; and Nicky's widow, Moira Hopkins. (Photos by Becky Danese) pic.twitter.com/q8jQ50oTFv

— Nicky Hopkins (@TheNickyHopkins) September 9, 2018