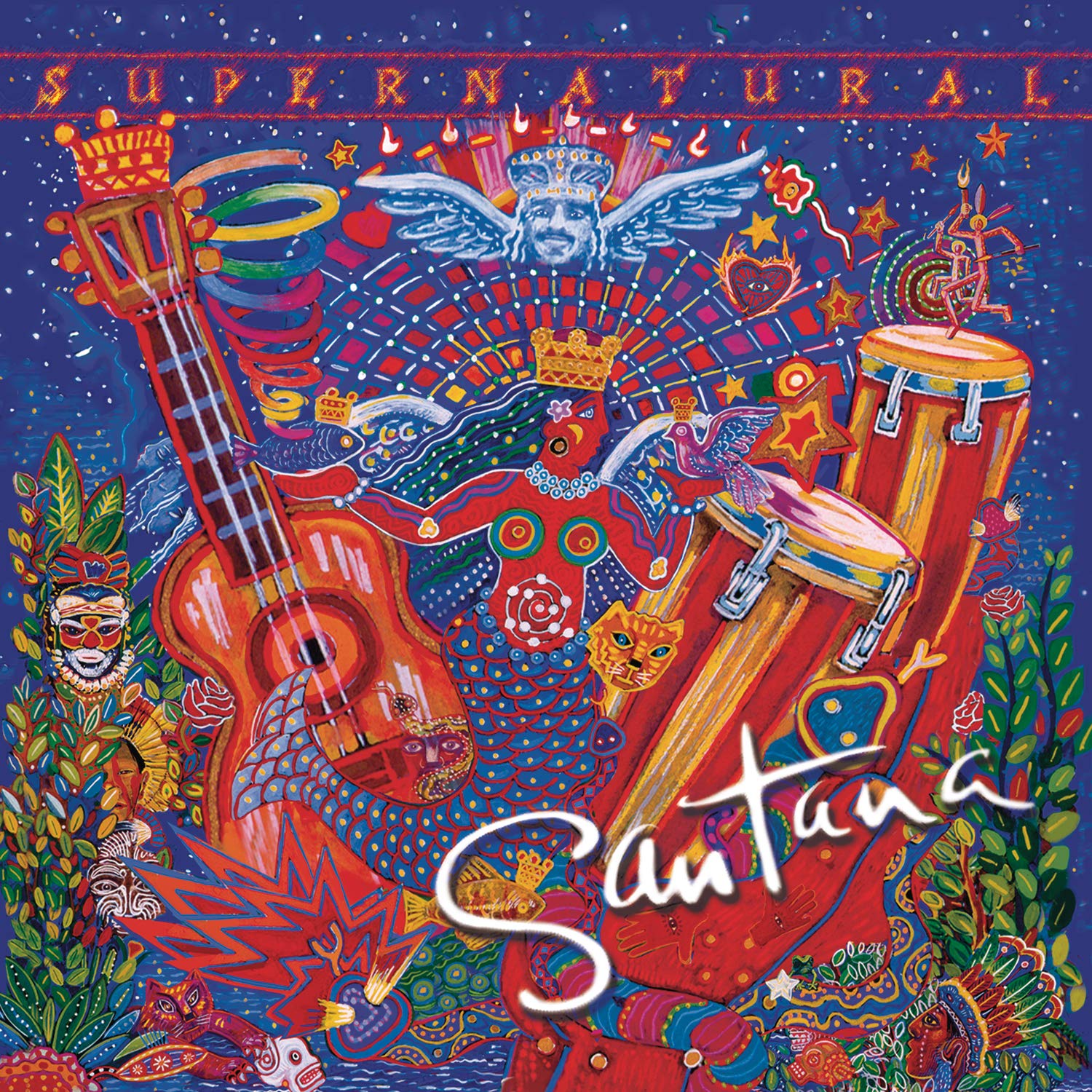 "I want to say thanks to Carlos Santana… for not being in this category," joked Sheryl Crow as she accepted her Best Female Rock Vocal Performance award at the 42nd annual Grammy Awards on February 23, 2000. It was a fitting quip. He tied the all-time Grammy record by winning eight of the awards – only Michael Jackson won as many in a single year – and he was associated with a ninth honor given to Song of the Year "Smooth" (which went to its writers Rob Thomas and Itaal Shur).
Up until then, despite a three-decade-plus career as a successful, influential and admired artist, Santana had earned only one Grammy: Best Rock Instrumental Performance in 1998. But a spiritual entity that communicated with Carlos while he was meditating, the Archangel Metatron, had told Santana that he would reconnect with the public via the airwaves and find his greatest success to date.
Another "angel" helped guide Santana to his historic Grammy night: Clive Davis, the record executive who first signed Santana to Columbia Records in the late 1960s. Some 30 years later Davis signed Santana again, this time to his Arista Records label. He paired the legendary Latin rock guitarist with contemporary artists like Thomas (singer for Matchbox 20), Dave Matthews, Lauryn Hill, Wyclef Jean, Cee Lo Green and others as well as his superstar peer Eric Clapton for the Supernatural album.
The result was two #1 hit singles – "Smooth" and "Maria Maria" – and 27 million albums sold worldwide.
Watch the official video for "Smooth"
Santana won Grammys for Album of the Year, Record of the Year, Best Rock Album, Best Rock Performance by a Duo or Group with Vocal, Best Rock Instrumental Performance, Best Pop Performance by a Duo or Group With Vocal and Best Pop Instrumental Performance. Santana even beat himself in the Best Pop Duo Collaboration with Vocals category, "Smooth" winning over "Love of My Life," his Matthews collaboration.
"This validates the idea that quality and quantity can go together," Santana proudly proclaimed that night.
Santana has an extended Vegas residency scheduled for 2023. Tickets are available here and here.
Related: Listings for 100s of classic rock tours

Latest posts by Best Classic Bands Staff
(see all)