The Rolling Stones' 'Some Girls': The Grooves of Now
by Mark Leviton
As they approach the end of their sixth decade of performing and recording, The Rolling Stones know they've been written off by some critics and music fans as irrelevant has-beens—just about as many times as they've been hailed for their ability to "reinvent" themselves and stage a "comeback." To be anointed the World's Greatest Rock and Roll Band one year and a weak parody of themselves the next is no doubt a source of some vexation, and perhaps rueful hilarity, to a group that transcended any need to defend itself many years ago.
Still, to reevaluate their 1978 album Some Girls, it's absolutely necessary to examine the context and history of its creation. The band was entering the recording studio to follow up 1976's Black and Blue, an album that got mixed reviews and only yielded one rather anemic hit single, "Fool to Cry." With highly regarded lead guitarist Mick Taylor gone and Keith Richards' buddy Ron Wood now officially on board, the group took advantage of its new European recording contract to enter the EMI-owned Pathé Marconi Studios in Paris, with the trusted Chris Kimsey once again engineering.
Related: What were the other #1 albums of 1978?
What could Wood, who played a lead/rhythm guitar hybrid very much in the style of Richards, bring to the band's musical palette? (Wood told Creem's Richard Cromelin, "Keith has told me that he was a bit skeptical about having me, because our styles were too similar. But he soon found out that there were enough differences. That was all poppycock.") And with Richards still maneuvering around court dates for his Canadian drug bust, would Mick Jagger's increased role as songwriter/organizer bring more or less harmony to the proceedings?
Listen to the title track from Some Girls
As baseball's Satchel Paige famously said, "Don't look back—something might be gaining on you." For the Rolling Stones in 1977 that something was the Sex Pistols, the Damned, the Ramones and especially the Clash, who sang "No Elvis, Beatles or the Rolling Stones in 1977" on their debut album. Some wondered if the Stones might have finally reached their sell-by date. As Richards told journalist Alan Light in 2011, "I think we really got a kick up the ass from the punk movement, and just thought we had to step up the energy…it was the attitude and the energy that was the power behind punk. We hadn't really heard anything else happening behind us before, so it made us think, 'The band is over 10 years old, there's another generation coming.' It was a bit of a wake-up call."
For his part, Jagger wanted a "very direct" sound, "not a lot of backing vocals or horns, no duets or guests, very straightforward…quite structured and not sprawling, not just 'Do what you want' like Exile on Main St. It was all recorded relatively quickly, in one place, and it holds together as one piece." In fact, the band was so prolific they recorded nearly 50 finished and partially completed tracks, 10 of which made up Some Girls, with the others helping to fill subsequent albums, in a what-goes-with-what process Richards likened to "pin the tail on the donkey."
Released on June 9, 1978, Some Girls went to #1 in the U.S. and #2 in the U.K., yielding three Billboard hit singles, including the #1 "Miss You," #8 "Beast of Burden" and the FM radio favorite "Shattered." It became the only Rolling Stones album nominated for an Album of the Year Grammy award (the Saturday Night Fever soundtrack beat it). Although some listeners balked at the influence of nascent rap and disco, Jagger was dismissive: "I wasn't brought up on rock music so much as blues and soul, and a lot of that music was dance music, specifically made to dance to. You don't really play the grooves of yesteryear when you make records, you play the grooves of now."
Watch the Stones perform "Beast of Burden" live in Texas in 1978
Mostly true to Jagger's no-frills wishes, the album revolves around the still-potent blend of drummer Charlie Watts, bassist Bill Wyman, Jagger, Richards and Ronnie Wood, the latter on pedal streel, acoustic and electric guitars. Jagger himself contributes guitar parts to several songs, especially beefing up the power on "When the Whip Comes Down," "Lies" and "Respectable." The harmonica of Sugar Blue (a Paris busker Jagger found who'd played professionally with Roosevelt Sykes and Louisiana Red) greatly enlivens "Miss You" and the title track, and there are contributions from Faces keyboardist Ian "Mac" McLagan and saxophonist Mel Collins, but the overall sound is vintage five-piece Stones. Under Kimsey's scrutiny, the recording clarity is extraordinary, every nook and cranny of the arrangements illuminated.
Watch the Stones perform "When the Whip Comes Down" in Texas in 1978
"Miss You" has a truly remarkable Jagger vocal, and Wyman/Watts hold down the groove in several registers, from the brash opening to the stripped-down middle section. "When the Whip Comes Down" uses only a few chords and relentless forward movement to tell the lurid story of a gay Manhattan street hustler: "I'm going down 53rd street/And they spit in my face/I'm learning the ropes/I'm learning a trade/The East River truckers/Are churning with trash/I've got so much money/That I spend so fast." It's one of the punkiest performances the Stones ever laid down, a successor to "Midnight Rambler" in its ferocity.
A version of the Temptations' "Just My Imagination" is absolutely fine, but one can't help but wonder if the slot would have been better served by something like the hard rocking "So Young," one of the outtakes featuring barrelhouse pianos by Ian Stewart and Chuck Leavell that showed up on the 2011 CD expanded reissue of the album.
The sinuous mid-tempo romp "Some Girls" is next, with its infamously offensive lyric, "Black girls just wanna get fucked all night/I just don't have that much jam." Jagger struts and sneers, multiple guitars wailing behind him as he (humorously?) castigates women for being gold-diggers, spreading venereal disease and being too generous when they treat him like a gigolo. As a contribution to the long history of the band's misogynistic lyrics, it attracted numerous critics, and drew a typical Jagger response in Rolling Stone magazine, noting that Ahmet Ertegun at their American label "tried to get us to drop it, but I refused. I've always been opposed to censorship of any kind, especially by conglomerates. I've always said, 'If you can't take a joke, it's too fucking bad.'"
The frantic "Lies" closes the first LP side with another three-guitar attack, Jagger pushing his voice to its breaking point. Again, one or two chords suffice and Watts pounds away in a way that few we're-proud-we-can't-really-play punk rockers would even attempt.
Side two begins with "Far Away Eyes," with Jagger affecting an even thicker phony American accent than usual to recite a countrified tale straight out of Bakersfield, with Wood's expert pedal steel and Richards' note-bending electric in full flower (Richards also handles the piano part). There's some beautiful harmony singing too, but beyond some light amusement from the parody, it doesn't earn its prominent position in the album sequence. The spirit of Richards' running buddy Gram Parsons, and his influence over Let it Bleed, Sticky Fingers, Exile on Main St. and beyond, is clearly still alive in some corner of the collective Rolling Stones brain.
"Respectable" goes full Chuck Berry to wonderful effect, Watts' abuse of the snare drum a thing of beauty. As with quite a few Stones songs, the chorus is catchy but doesn't move the story forward a whit: "She's so respectable/She's so respectable/She's so delectable/She's so respectable/Get out of my life/Don't take my wife/Don't come back" is almost a Ramones lyric if you squint.
Richards' feature "Before They Make Me Run" is one of his best songs, right up there with Exile On Main St.'s "Happy." He and Wood handle half a dozen guitar parts, including slide and pedal steel, and Richards even subs for Wyman on bass. The strong lyrics are constructed from a series of contrasts and juxtapositions ("Only a crowd can make you feel so alone," "Gonna find my way to heaven/'Cause I did my time in hell"), ending in the sardonic and defiant affirmation that, "After all is said and done/I did alright, I had my fun/But I will walk before they make me run." With Jagger and Wood providing backup vocals, Richards' keening, strangled vocal becomes beautiful in a characteristically offbeat way.
"Beast of Burden" is often cited as the album's true masterpiece, despite being relegated to the second-to-last-cut dry zone. The rhythm is somehow relaxed and powerful, the interplay of single guitar notes from Richards and Wood is sublime, the chorus is unforgettable, and the falsetto section pays homage to the group's favorite soul sides even better than their straight-on attack on "Just My Imagination" or "Ain't Too Proud to Beg" from It's Only Rock 'n Roll. There's a real poignancy and vulnerability in how Jagger sings "Am I hard enough? Am I rough enough? Am I rich enough?"
Related: Three years earlier, the Stones performed live in New York City–on a flatbed truck!
"Shattered" is a virtual spoken-word piece, which Jagger acts out magnificently—listen to what he does with "Pride and joy and greed and sex/That's what makes our town the best" and "Don't you know the crime rate is going up, up, up, up, up/To live in this town you must be tough, tough, tough, tough, tough/You got rats on the West Side/Bedbugs uptown." Jagger gives the impression of improvising the lyrics, an illusion he no doubt meticulously rehearsed. The grinding background holds on two chords during verses, and saves any development for the bridge, which adds Wood's pedal steel and a variety of percussion (probably among those few elements overdubbed in brief additional sessions in Paris, New York and Los Angeles). The track ends dramatically with no fade, the equivalent of a mic-drop in today's parlance. What a way to end an album! New York DJs like Grandmaster Flash and Jazzy Jay, blueprinting early hip-hop culture at the time, probably heard "Shattered" and wondered how a bunch of British white guys could be so tied in to what was percolating in the Bronx.
Wrapped in an eye-popping, multi-colored die-cut sleeve designed by Peter Corriston, with illustrations by Herbert Kretzschmar, Some Girls almost immediately had to be altered visually due to copyright issues with the "borrowed" images of celebrities and an old Valmor Products advertisement. Some influential Black radio stations like WBLS in New York objected to the lyrics, and wouldn't play "Miss You" even when it wasn't one of the offending tracks. The Reverend Jesse Jackson got involved too, but the album kept selling, and still does.
The Rolling Stones have continued to delight and offend millions of people around the world, and show no signs of retirement. They released the single "Living in a Ghost Town" during the Covid-19 pandemic, and have been promising an album of new material and a return to live performances on the No Filter tour whenever they're ready for another "comeback."
Watch the Stones perform "Miss You" live in 1997
Related: Our review of the Stones' spectacular 2019 concert at MetLife Stadium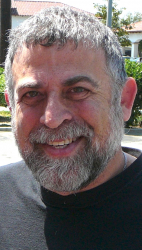 Latest posts by Mark Leviton
(see all)