Mick Jagger has teased some new music. On May 18, he posted a 34-second clip and just four words: "Rocking out new tunes." There are many questions, not the least of which is: Is it for the Rolling Stones or solo?
Watch it below.
On July 24, 2017, we wrote: "Nothing official has been announced, and may not be for some time, but it looks like the Rolling Stones are far from packing it in as a recording unit." On his "Ask Keith" video blog on KeithRichards.com, the Stones' co-founder responded to a question regarding future studio plans.
"After the success of Blue & Lonesome," the question posed, referring to the surprise back-to-basics blues album the group released in 2016, "are you inspired to get back in the studio with the Stones and do some more recording?"
On video, looking relaxed in advance of the band's string of "No Filter" tour dates, that took place in autumn 2017 in Europe, Richards replies, "Yeah, in fact we are, very shortly, cutting some new stuff and considering where to take it next."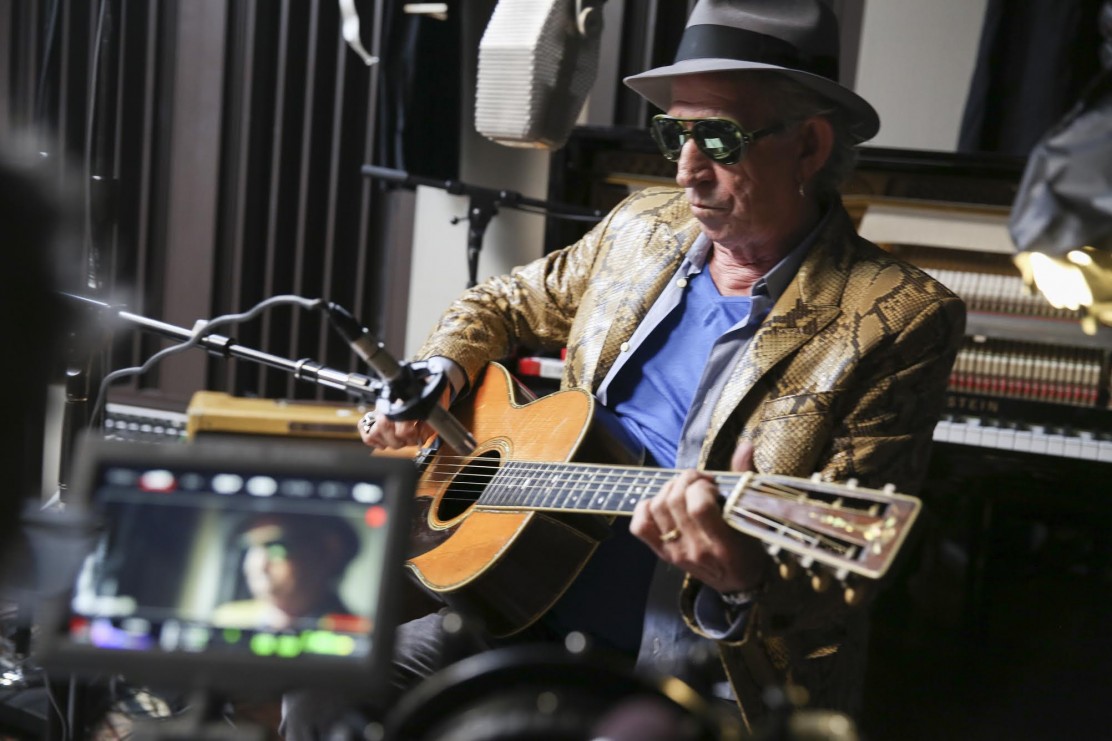 Richards also let on that there may be a sequel to the blues collection, but did not commit to a timetable or acknowledge whether that might come before or after a set of new music.
"Blue & Lonesome caught us a little bit by surprise," he says in the video. "We figured it was something we had to do but we didn't expect the response that it got. It almost leads one to the inevitable volume two. But I don't think we're gonna sucker into that straight away, but then it wouldn't take a twist of the arm to do some more of that; it's such fun to record," he says, chuckling. "There's plenty more where that came from. I just think that the Stones have used it as a boost to their energy and to their viability in this day and age and see what we can come up with next."
Related: BCB's review of Blue & Lonesome
Watch the "Ask Keith" segment here…
Watch Jagger perform ever-so-briefly in his May 18, 2019, post
Rocking out new tunes pic.twitter.com/xD4dFaRp9Q

— Mick Jagger (@MickJagger) May 18, 2019
On May 15, Jagger released a video of him dancing, as he continues to recuperate from his recent heart valve procedure. Tickets to the Stones' rescheduled 2019 tour are available here and here.
Watch the video for "Ride 'Em on Down" from 2016's Blue & Lonesome
Related: 10 essential Rolling Stones blues songs

Latest posts by Best Classic Bands Staff
(see all)