The Rolling Stones' 2018 #NoFilter tour saw the band playing 14 concerts in a generous six weeks – you do the math. After the tour begin on May 17 in Dublin, the second date wasn't until Tuesday night's (May 22) "hometown" show at London Stadium. (They remained in the city for the tour's third date on Friday, May 25, at the same venue.)
From the start of the May 22 concert, the band switched things up, starting the performance with "Street Fighting Man" (which wasn't played in Dublin). Other additions to the 19-song set were "Under My Thumb," "Fool to Cry" and "Slipping Away." (Gone were "Just Your Fool," "Neighbours," "Wild Horses" and "The Worst.") (See the setlist below.)
For the next show, the Stones again made adjustments to their set adding "Let's Spend the Night Together," "Dead Flowers" and "Happy," among others. (See several clips from that performance below.)
"Ladies and gentlemen… welcome home… the Rolling Stones!"
Watch. "Paint it Black"
Watch "Under My Thumb"
Watch "Honky Tonk Women" from a side view
Here's "Start Me Up"
Related: All these years later, the Stones' Get Yer Ya-Ya's Out might be the best live album ever
What's that about a crossfire hurricane?
"You ready for a little bit more?"
Watch the May 22 concert's first encore
And the finale…
Scroll below to see several clips from the May 25 performance.
The Rolling Stones, May 22, 2018, London Stadium, London, U.K. Setlist
Street Fighting Man
It's Only Rock 'n' Roll (But I Like It)
Tumbling Dice
Paint it Black
Ride 'Em on Down
Under My Thumb
Fool to Cry
You Can't Always Get What You Want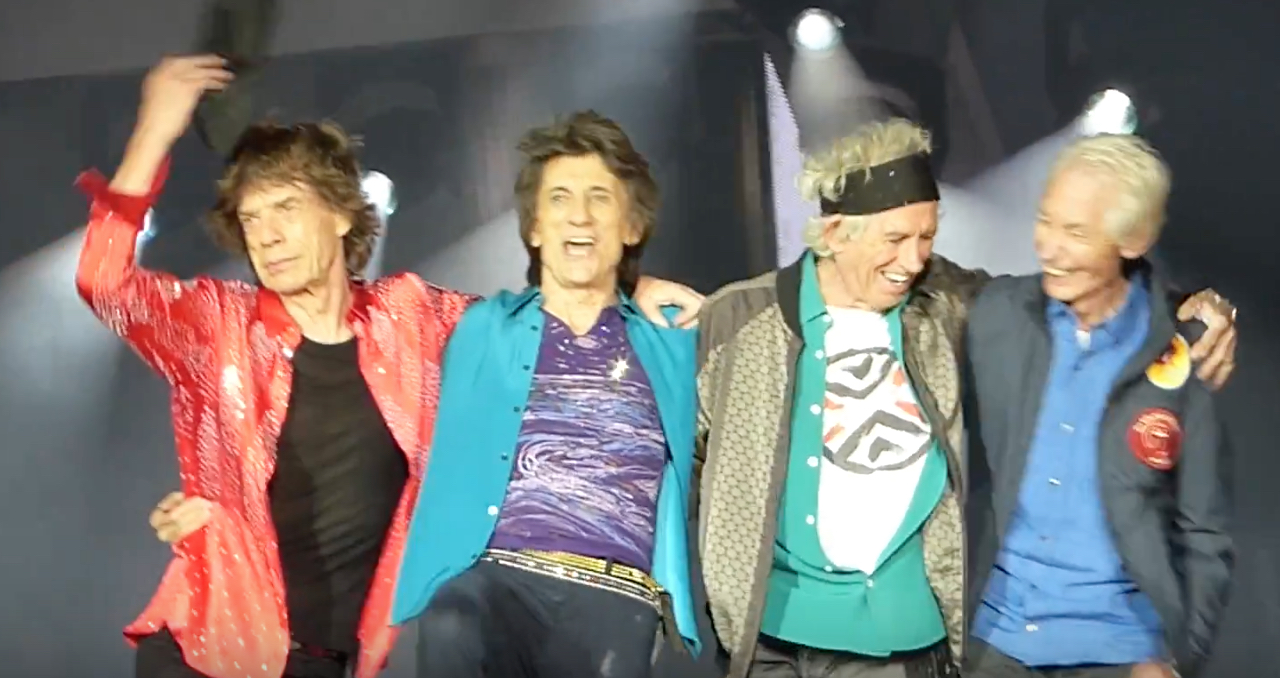 Honky Tonk Women
Before They Make Me Run
Slipping Away
Sympathy For the Devil
Miss You
Midnight Rambler
Start Me Up
Jumpin' Jack Flash
Brown Sugar
Encore
Gimme Shelter
(I Can't Get No) Satisfaction
Manchester native Liam Gallagher opened the May 22 concert and dedicated Oasis' "Live Forever" to the city of Manchester as the final song of his eight-song set. "This is for everyone in Manchester," he said. "Sing along if you know the words."
Earlier in the day, the Stones also acknowledged the one-year anniversary of the Manchester bombing.
One year on but never forgotten #ManchesterArena

— The Rolling Stones (@RollingStones) May 22, 2018
Watch the Stones perform "Let's Spend the Night Together" on May 25
Here's "Tumbling Dice" from May 25
"Pleased to meet you…"
Tickets to see the Stones are available here and here.
Related: 100s of Classic Rock tour listings

Latest posts by Best Classic Bands Staff
(see all)