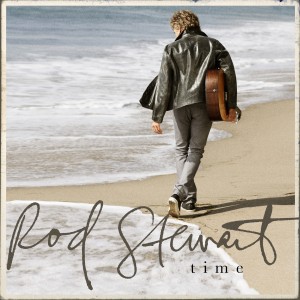 The heirs of blues artist Armenter Chatmon pka "Bo Carter" have sued Rod Stewart, Universal Music and Capitol Records over the composition credit to the song "Corrine, Corrina" that was included on his 2013 album Time as a bonus track, claiming copyright infringement. The song was listed as "Traditional" on the release.
But the suit filed in Atlanta that seeks damages and an injunction is hardly cut and dried. The credit given to the oft-recorded song by blues, rock, folk and country artists, sometimes also titled as "Corrina, Corrina," has been varied. It was released by Carter/Chatmon on the Brunswick label in 1928. It wasn't copyrighted as a composition until 1932 with Chatmon and his publishers Mitchell Parish and J. Mayo Williams listed as its writers (an all-too common practice throughout the early days of the recorded music industry well into the 1960s).
Earlier and differing versions of the song were recorded prior to 1928 and the composition's origins are thought to likely be traditional. It has since been recorded by scores of artists such as Big Joe Turner, Bob Dylan, Muddy Waters, Merle Haggard, Eric Clapton, Bill Monroe, Beck, Jerry Lee Lewis and many others. Taj Mahal tracked it with his band Rising Sons as "Corrina, Corrina," listed as traditional, and on his first solo album as "Corrina" credited to Mahal and Jesse Ed Davis, which is how The Rolling Stones listed their version on their 1999 No Security live release. Both Dylan and Clapton have it listed as traditional and written by Chatmon/Parish/Williams on different releases.
All Music also lists Stewart and his keyboard player, frequent co-writer and Time co-producer Kevin Savigar as writers on the track. Copyright law does allow artists to take credit as arrangers on traditional songs and receive the due songwriting royalties.
If the suit ever makes it to court, it will likely hinge on whether Stewart knowingly didn't credit Carter/Chatmon. (Given his background in the early 1960s London blues/R&B scene it's likely Stewart has known the song for decades.) The various attributions over the years might complicate the case. And it may only be the lawyers that make any money on the suit . But if it does go to trial, it could have various repercussions on who owes what to whom (or not) with the famed song that goes beyond Stewart.

Latest posts by Best Classic Bands Staff
(see all)