Harp On It: 20 Great Rock Songs Featuring Harmonica
by Jeff Tamarkin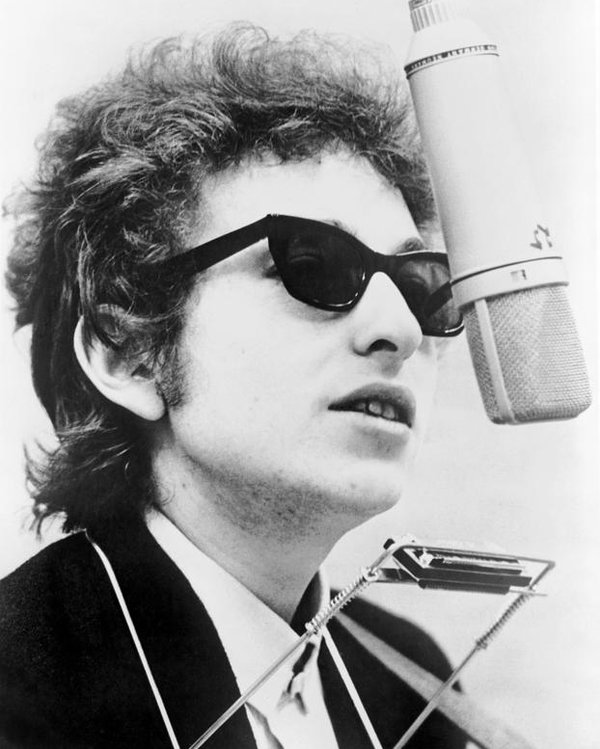 If you're the frontperson in a band and you want to get a rise out of your audience, there are several tried-and-true tricks you can pull out that are guaranteed to get a reaction. You can mention the name of the city you're performing in ("How ya doin' tonight, Cleveland?!"). You can drop a reference to drugs or alcohol in one of your songs (Neil Young: "And I felt like getting high." Audience: "Yaaaayyy!"). You can request a sing-along or a handclap-along or feign a sexual act on one of your bandmates.
Or you can just play a harmonica. It works every time.
But first, one thing a performer should know is that it's not as easy as it looks. Sure, anyone can blow into the holes and get sound out of the instrument, but relatively few—as is the case with any instrument—can master the harmonica (alternately called the mouth harp, or just the harp, not to be confused with the other kind of harp that's really large and has lots of strings on it). Some players work at it their entire lives, but relatively few get really good at it.
Still, that doesn't mean that many don't at least try, and in rock, especially, the harmonica has long been used—particularly by lead singers—to inject a bit of bluesy, earthy authenticity into a song. Throughout the course of rock history, many songs have featured harmonica parts that are indelible—you can't even imagine that song without the familiar harmonica lead-in or break.
We got to thinking about the role of the instrument in classic rock, and we came up with dozens of great tunes featuring harmonica, which we've narrowed down to 20. Some of these songs are by artists whose primary instrument is the harmonica; most are lead singers who double on harp. All of these tunes are pretty great.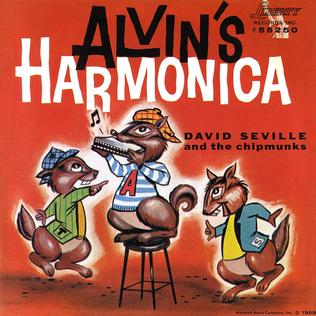 We know we've left out a ton of other cool harmonica-infused songs and we're sure you'll let us know which ones in the comment section. No need to include The Chipmunks' 1959 #3 hit "Alvin's Harmonica" though. We all know that Alvin started this whole thing.
Little Stevie Wonder—"Fingertips Pt. 2"
Speaking of starting things, this is where it all began for the genius—and it's one of the first pop/rock hits with a prominent role for the harmonica. Stevland Morris was all of 12 when he recorded it in 1963 and it became not only his first single to chart but his first #1. Wonder has continued to play the harmonica but this early slab proves that he already had a gift in childhood. Here he is performing his first big hit.
The Beatles—"Love Me Do"
You probably don't think much about the role of the harmonica in The Beatles' music, but it turns up surprisingly often, especially on their earliest recordings. On their 1962 debut single, "Love Me Do," John Lennon plays it from the second the song begins, and he never lets up, punctuating the verses with his repeated lick and finally taking a solo around two-thirds of the way in.
The Rolling Stones—"Midnight Rambler"
Obviously, playing the harmonica is not what Mick Jagger does best. But make no mistake, the dude can play it. He's pulled out the harp on numerous occasions, but this late '60s classic is undoubtedly the most prominent. The song remains an integral part of the Stones' set to this day.
The Paul Butterfield Blues Band—"Work Song"
One of the earliest and most influential harpists in blues-rock, the Chicago native showed off his skills on his namesake band's debut album in 1965. But he really started to take it someplace new on East-West, the followup released in '66. This instrumental, composed by jazz trumpeter Nat Adderley and featuring Butterfield's soulful interludes and wailing solo, gets a psychedelic workout from this extraordinary band (which also features Mike Bloomfield on guitar).
Charlie Musselwhite—"Christo Redemptor"
Although born in Mississippi, Charlie Musselwhite became known as one of the greatest of the Chicago blues harmonica players and vocalists. "Christo Redemptor," written by jazz pianist Duke Pearson and featured on Musselwhite's debut album, 1967's Stand Back! Here Comes Charley Musselwhite's Southside Band, is a signature piece that features his smooth, melodic, swinging blowing.
John Mayall and the Blues Breakers—"Parchman Farm"
The British blues-rock pioneer was (and remains, in his late 80s) a multiple threat: vocalist, guitarist, pianist and, yup, harmonica guy. "Room to Move," from his 1969 acoustic album The Turning Point, became a classic in large part due to the prominent harp. But go back a few more years, to his Blues Breakers With Eric Clapton, and check out the intense version of Mose Allison's "Parchman Farm" if you really want to hear what Mayall can do with a blues harp.
The Yardbirds—"I'm a Man"
If you want to have your mind seriously blown (to use the parlance of the times), scroll ahead to the 90-second mark and listen to Jeff Beck create the future of rock guitar. But then go back and listen from the start so you don't miss the fabulous Keith Relf's impassioned playing on this Bo Diddley classic.
Cream—"Traintime"
As a guitar-bass-drums trio, Cream didn't have many opportunities for augmentation. But like many of the other frontmen on this list, Jack Bruce knew his way around a harmonica and he showed it off superbly on this original track, recorded live in San Francisco in 1968 for the Wheels of Fire album.
The Hollies—"He Ain't Heavy, He's My Brother"
Singer Allan Clarke's harp is light and understated here, used sparingly at the beginning and toward the end, but it helps to give this beautiful tune much of its richness and reflective mood.
Related: Our interview with Allan Clarke
Bob Dylan—"Absolutely Sweet Marie"
The image of Dylan strumming a guitar while blowing into a harmonica hanging from his neck on a holder is burned into the minds of a couple of generations—because of Dylan, countless singer-songwriters learned how to play the instrument. You can make a good case for any of dozens of songs on which he plays one (think early acoustic "Mr. Tambourine Man"), but we zeroed in on this rocking track from 1966's Blonde on Blonde—three minutes in, Dylan breaks out the harp and just nails the solo.
The Grateful Dead—"Good Morning Little Schoolgirl"
In their earliest years they were in good part a blues band, fronted by the inimitable Ron "Pigpen" McKernan. When Pigpen stepped away from his organ to sing a blues tune at center stage, he inevitably brought out his harmonica, showcased on this cover, on the band's debut album, of a classic first performed by the original Sonny Boy Williamson.
The J. Geils Band—"Whammer Jammer"
These blues-loving virtuosos had a dedicated harpist among their ranks, who went by the name of Magic Dick (real name: Richard Salwitz). He was, to put it mildly, a monster of a player, and there's evidence of that on all of the band's albums. "Whammer Jammer," featured on the band's The Morning After album, is as good as it gets.
The Doors—"Roadhouse Blues"
Jim Morrison was not an instrumentalist; he left that to the other three in The Doors. So when the group needed some funky blues harp fills for this track on their Morrison Hotel album, they called up someone who could play the hell out of the harmonica: the Lovin' Spoonful's John Sebastian. Yep, that's him you hear on "Roadhouse Blues." Sebastian, by the way, was a second-generation harpist; his father, also named John, was considered one of the great masters of classical harmonica.
Bruce Springsteen and the E Street Band—"The Promised Land"
The thumping, hopeful anthem from 1978's Darkness on the Edge of Town is one of many tunes on which Springsteen breaks out the harp, and not surprisingly he wails away admirably, adding a soulful interlude just where it's most needed.
Canned Heat—"On the Road Again"
Like their other signature hit "Going Up the Country," this is sung by guitarist Alan Wilson, who also plays the harp on this famous studio version.
Neil Young—"Harvest Moon"
Like Dylan, Neil Young seems to have a harmonica holder permanently strung from his neck. He uses the instrument often, but especially when he performs acoustically, preferring a soft, lyrical touch—as on this tender track from the 1992 album of the same name. (The short and sweet solo arrives at the 4-minute mark.)
Led Zeppelin—"When the Levee Breaks"
Think of Led Zeppelin and harmonica comes immediately to mind. No, of course it doesn't! But they did occasionally toss one into the mix, and never as prominently as here, the final song on their untitled fourth album. From the first seconds, Robert Plant's wailing is a major presence, pushed through various studio treatments to sound nasty and heavy and entirely Zep-like.
The Doobie Brothers—"Long Train Runnin'"
About 90 seconds into this 1973 funk-fest by the California band, lead vocalist Tom Johnston tears loose on a bluesy solo that takes it to another place altogether.
Related: Our feature on "Long Train Runnin'"
Billy Joel—"Piano Man"
Nobody would ever mistake Billy Joel for a great harmonica player—I mean, the name of this song kind of gives away what he does. But the harp break is such an intrinsic part of "Piano Man" that the song would feel less full without it.
Little Walter—"My Babe"
We've concentrated on performances by rock bands and individual performers in this survey, but we don't want to give the impression that our rock friends made all this stuff up. Talk to any one of them and they'll give you a rundown of the harmonica masters who influenced them, including Sonny Boy Williamson II, James Cotton, Junior Wells and this brilliant musician, Walter Jacobs, integral to the development and direction of Chicago blues. Walter was the first artist who specialized in harmonica to be inducted into the Rock and Roll Hall of Fame (in 2008) and "My Babe" is one of the reasons why.

Latest posts by Jeff Tamarkin
(see all)