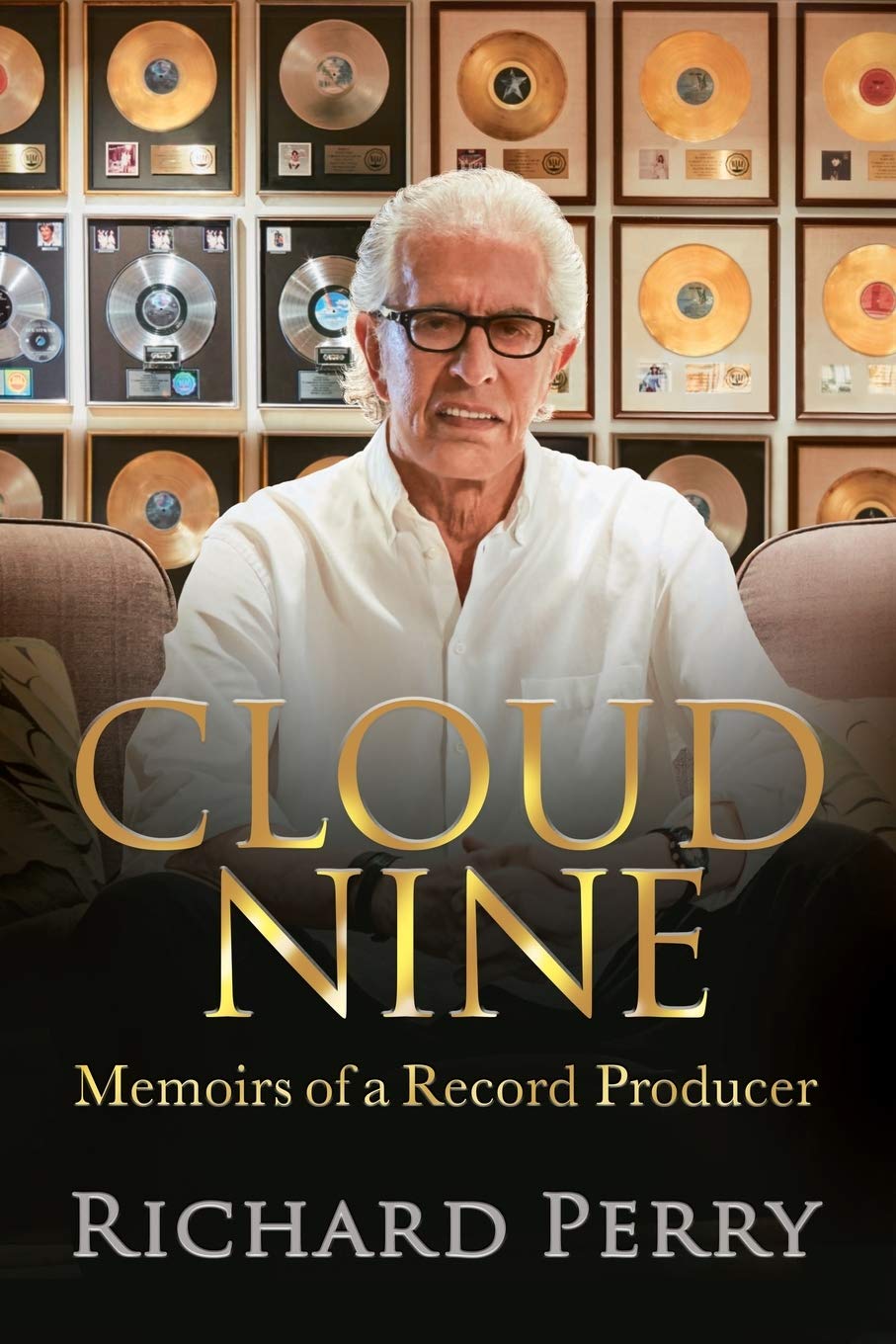 Richard Perry, the legendary producer who has worked with a literal Who's Who of recording artists, is publishing his memoir, Cloud Nine: Memoirs of a Record Producer. The title arrived Feb. 16, 2021, via Redwood Publishing.
In a career spanning more than 50 years, Perry has collaborated with such boldfaced names as Ringo Starr, Ray Charles, Barbra Streisand, Diana Ross, Art Garfunkel, Ella Fitzgerald, and dozens more.
His iconic recordings include such varied titles as Tiny Tim's "Tip-Toe Thru' the Tulips," the Nilsson Schmilsson album, Carly Simon's "You're So Vain" and "Nobody Does it Better," the Pointer Sisters' "I'm So Excited," the unlikely pairing of Julio Iglesias and Willie Nelson on "To All the Girls I've Loved Before," and Rod Stewart's Great American Songbook series.
Born on June 18, 1942, and raised in Brooklyn, Perry developed his interest in rock 'n' roll at a young age. In 1955, he attended the first of Alan Freed's live shows at the Brooklyn Paramount Theater. He went on to see the next five of these shows watching every major rock 'n' roll artist perform.
From the book's announcement: In spite of Perry's numerous successes, he has had to overcome many adversities. After contracting Polio at the age of twelve, he wasn't expected to walk again. But Perry proved doctors wrong by excelling as a very successful high jumper on his track and field team.
He formed his first band when he was 14, and his first doo-wop vocal group at 16. Perry sang bass. Known as The Escorts, they recorded several singles for Decca in the early 60's.
After graduating from the Univ. of Michigan in 1964 with a degree in music and theater, he formed his own independent record production company, Cloud Nine Productions, in 1965. He moved to Los Angeles in 1967, he produced his first album, Safe as Milk by Captain Beefheart and His Magic Band.
In 1967, he got his dream job as a staff producer at Warner Bros. Records where he had his first actual hit album. It came in the form of God Bless Tiny Tim, the debut LP by the late-'60s phenomenon.
As a producer for hire, he took on projects by Ringo Starr, most notably 1973's Ringo, which included a pair of #1 singles, "Photograph" and "You're Sixteen."
Related: Our Album Rewind of Ringo
More hits arrived: Leo Sayer's #1 singles, "You Make Me Feel Like Dancing" and "When I Need You," Garfunkel's Breakaway album, Burton Cummings' "Stand Tall," and a slew of Pointer Sisters favorites including "He's So Shy" and "Slow Hand" for his own Planet Records label, among them.
Beginning in 2002, he was among the team that produced the first three volumes of Rod Stewart's Great American Songbook series. In 2003, Perry was diagnosed with Parkinson's Disease, and even though there is no known cure, he has continued to work and write.

Latest posts by Best Classic Bands Staff
(see all)