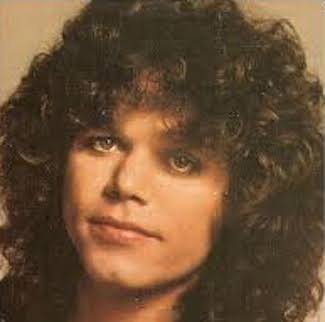 Guitarist, singer and songwriter Gary Richrath – best known as lead guitarist for the band REO Speedwagon from 1970 to 1987 and the writer of its 1981 #5 hit "Take It on the Run" – died yesterday (September 13, 2015). No details on the cause or circumstances of his death were immediately available.
His former REO bandmate Kevin Cronin said on the band's Facebook page, "My longtime friend and collaborator Gary Richrath passed away earlier today. I feel so sad. Gary was both a unique guitarist and songwriter, and the embodiment of the tough guy with a heart of gold. I learned most of what I know about being in a rock band from Gary Richrath. The entire REO Family mourns his death and shares in the grief of his family, friends, and fans. These words do not come close to expressing the depth of emotions I am feeling at this time.kc"
Update: REO founder and keyboardist Neal Doughty wrote: "My bandmates and others have been telling their favorite stories about Gary and here is mine: The last time I saw him, he was happy. When we reunited for a benefit concert in 2013, the bad feelings which had surrounded his departure from REO had finally evaporated. We joked around like no time had passed. We were friends again."
And the band's bass player, Bruce Hall, noted: "It's hard to find the right words to say when you lose a loved one, I guess that's because you don't believe at first that it's real. So, when I first heard about Gary passing away yesterday, I didn't want to believe it at first. But after talking to a couple of friends about it, I knew it was true… Gary was gone.
"He was my friend and my musical big brother, and if it weren't for Gary, I doubt that I would have been asked to join REO Speedwagon way back in 1977. It was Gary that called me and asked me if I was ready to join REO, and it wasn't so much that he asked me, he said 'It's time for you to pack up your stuff, you're movin' to California. We've only got 2 weeks of rehearsals and then a gig in Globe/Miami, Arizona.' I was on a plane within 24 hours headed for Los Angeles. In 1968 Gary and I played together in a band called Feather Train before he joined REO, and we became close friends at that time. He was so good on the guitar even then, but he was still working on that signature sound and style that he became known for. He told me when he left Feather Train that someday we would play together again, and he kept his word on that. With that one phone call he changed my life forever and I will always be indebted to him for that.
"Through the years we played music together and shared some fun times together. He was a few years older than me and I looked up to him like a big brother; in fact he treated me like his own brother and I loved him dearly. I'm gonna miss my friend and big brother Gary, he was one of a kind. Every night from now on, when REO plays a show, each time that we play one of Gary's songs I will think of him and smile. My heart is heavy with sorrow today but he will live forever through his music. Thank you Gary… I'm gonna miss you. Bruce."
Best Classic Bands' Rob Patterson, who befriended REO Speedwagon in the mid-to-late '70s, recalls Richrath as "a rather quiet, sweet guy with a sly sense of humor and a strong personal presence that didn't need words to be noticed. It was almost like he saved his assertiveness and articulation for when he'd cut loose on his Les Paul with always killer lead lines."
He most recently reunited with his former band on December 4, 2013 at a Rock to the Rescue concert in Bloomington, IL to assist victims of a tornado that tore through central Illinois, including his hometown of East Peoria. REO Speedwagon reached its commercial peak in 1980 with a #1 album, Hi Infidelity, which yielded a #1 single, "Keep On Loving You," amidst a string of hits for Epic Records in the late 1970s to early '80s.

Latest posts by Best Classic Bands Staff
(see all)