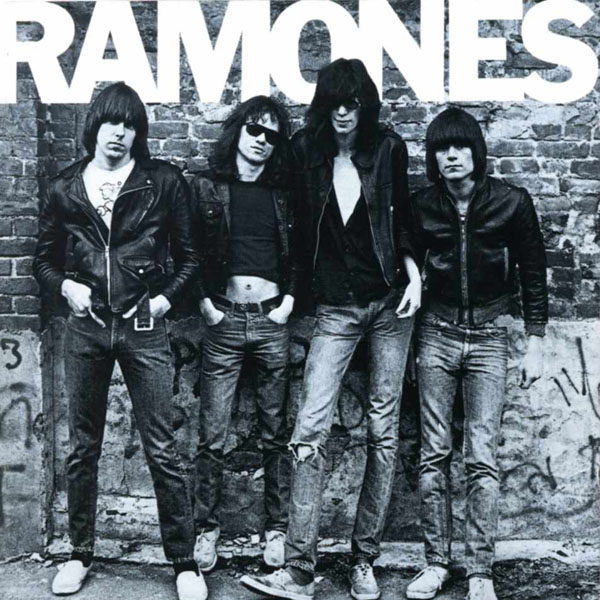 The story of punk rock pioneers and Rock and Roll Hall of Famers The Ramones is one of the more dramatic band careers. And perhaps its time of highest drama, thrills, chills and utter weirdness is when the foursome from the borough of Queens, NY recorded their End of the Century album with legendary producer and notorious nutjob Phil Spector.
Hence the new play Four Chords and a Gun, written by actor John Ross Bowie, who TV viewers may know as Barry Kripke on the series The Big Bang Theory, and which opened this last week at the Bootleg Theater in Los Angeles. As the Los Angeles Times reports, "Punk rock gets a tragic reading in Bowie's play, which zeroes in on the balance between the group's staunch anti-establishment tendencies and its desperate desire for more fame. Tracking the behind-the-scenes construction of 1980s End of the Century, an album the Ramones recorded with the eccentric, to say the least, Phil Spector, Bowie aims to articulate how the varying expectations of the members of a rock 'n' roll group clash to form something rather combustible."
The playwright cites the book I Slept With Joey Ramone: A Punk Rock Family Memoir, authored by Joey's brother and rocker-in-his-own right Mickey Leigh with Legs McNeil, as his prime source among many books he read about the band. "I always loved the fact that there were so many conflicting stories about how all the stuff went down with Phil Spector," Bowie says. "There's versions where he's drawing a gun on them constantly. There's a version where he just puts the gun on the mixing board to threaten them. There's a version where he keeps them hostage in his house until late the following day. I love that this incredibly recent history is as disputed as the Crusades.
"There's a lot of push-pull," Bowie says of the play "Yes, the band all wants to be rock stars, but they all have very different visions in how that will be accomplished and what that will look like once they're there. I saw that as interesting and not a very binary conflict. It's not just, 'This person wants this thing and there's something standing in his way.' They're in each other's way. They're in their own way." No word yet on whether the play might run in other markets.

Latest posts by Best Classic Bands Staff
(see all)